Les Soldes! Sales, Glorious French Sales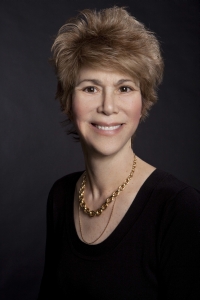 The Christmas and New Year's holidays are over, and if you weren't able to be in France for them, here's another reason you might want to hop on a plane and come. I'm so glad to be in Paris even though I've sworn I'm going to buy nothing, rien, nada. The winter sales began on January 12th, earlier than in previous years when the sales generally started closer to the 20th. Perhaps the early start time is giving Père Noël a reprieve if he happened to be feeling a budget crunch on Christmas morning. Patience is a virtue and what are a few extra days when it comes to buying a gift for your dearest and nearest or for yourself? On my return flight to Paris, I couldn't help but notice there were substantially more couples traveling together. Not being true to my mantra of "don't speak to other passengers on a flight," I asked a few people why they were heading to the City of Light. Les soldes. How dumb could I be? Considering how many phone calls I've received asking if we could have drinks after doing battle in the stores, it stands to perfect reason. The Minister of Economy and Finance, Christine Lagarde, has officially standardized sale periods. The
Bonjour Paris
email box will no longer be inundated with questions as to when France goes on sale. Winter sales will begin on the second Wednesday of January unless it falls after the 12th and will continue for five weeks rather than six. Previously, the government didn't have the dates fixed in stone and the sales began on different days in different areas of France. Now, with a few exceptions, the sales will take place at the same time from the top of the tea kettle to the bottom. If the sales aren't enough of an incentive for you to come to France, there are additional reasons to head here: low (well, lower) airfares, hotel promotions, and if you're going to spend time in stores (and hopefully, museums), you won't be bothered if it's cold. There's also a greater selection of rental apartments during the winter than in the spring or summer. Plus, many landlords are willing to discount if it's a last-minute rental. Something of something is better than a lot of nothing. Now for shopping tips: Go to your favorite store(s) before the sales begin. Scope out the inventory, but please understand that no matter how much you beg to buy an item before the official start date, it's verboten…. which doesn't mean that if you're a regular at a boutique, "your" sales person won't (kinda) hold something for you if it's possible. If you're a good customer, you'll have more of a chance of engendering favor. French law mandates sale items must be on the store's premises a minimum of a month before the start of a sale and on the sales floor at least a week before. Items that have been specifically purchased to entice shoppers into stores because they are discounted, or less expensive than the store's usual stock, are required to be labeled with the word "promotion." If there's an item you must have, try to be at the store when the doors open. Don't think you have to line up at 4:00 a.m. à la Walmart on Black Friday. But it's judicious to hit the sales as early as possible if your heart is set on a specific item. It's chancy to wait for the perfect dress to be marked down again and most stores discount substantially at the beginning of the sales. They want to move merchandise, and there will be more of a selection in more sizes when the sales begin. But, that doesn't mean you shouldn't check back in case the store's management has additional stock in the backroom to lure shoppers into returning to the store again — and hopefully again. The most heavily discounted items are generally ones with the greatest mark-ups. For example, if a dress has been featured in a fashion magazine or on the store's website, chances are it's going to be priced to go and go quickly. Accessories have a longer sales life and generally aren't as substantially discounted. That doesn't mean never, and many Americans find that last year's French fashions haven't been introduced yet when they return home. The way shoppers can be certain it's a sale item is if the original price ticket with a bar code has a slash through the price with a reduced price noted. Don't be seduced by signs proclaiming reductions up to 70% — at least at first. Yes, there will be a few items but probably not ones you'll want to take home with you. Clothes are by no means the only things that are on sale. Housewares are (were – I am trying to be stoic) some of my favorites, and I usually buy at least one professional Henckels knife. Even reduced, they still cost plenty and merit being preserved and never placed in the dishwasher. When buying during the sales, many stores specify the sale is final. Check with the sales people before buying if you have any doubts and if you think you might want to return the item, be certain that's noted on your receipt. Some stores will allow returns within 48 hours. OK — how about the deeper than deep discounts? As the sales continue, there's…
SUBSCRIBE
ALREADY SUBSCRIBED?
BECOME A BONJOUR PARIS MEMBER

Gain full access to our collection of over 5,000 articles and bring the City of Light into your life. Just 60 USD per year.

Find out why you should become a member here.

Sign in

Fill in your credentials below.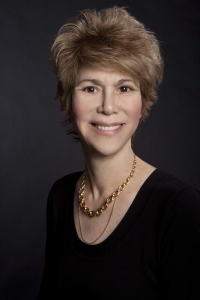 The Christmas and New Year's holidays are over, and if you weren't able to be in France for them, here's another reason you might want to hop on a plane and come. I'm so glad to be in Paris even though I've sworn I'm going to buy nothing, rien, nada.
The winter sales began on January 12th, earlier than in previous years when the sales generally started closer to the 20th. Perhaps the early start time is giving Père Noël a reprieve if he happened to be feeling a budget crunch on Christmas morning. Patience is a virtue and what are a few extra days when it comes to buying a gift for your dearest and nearest or for yourself?
On my return flight to Paris, I couldn't help but notice there were substantially more couples traveling together. Not being true to my mantra of "don't speak to other passengers on a flight," I asked a few people why they were heading to the City of Light. Les soldes. How dumb could I be? Considering how many phone calls I've received asking if we could have drinks after doing battle in the stores, it stands to perfect reason.
The Minister of Economy and Finance, Christine Lagarde, has officially standardized sale periods. The Bonjour Paris email box will no longer be inundated with questions as to when France goes on sale. Winter sales will begin on the second Wednesday of January unless it falls after the 12th and will continue for five weeks rather than six. Previously, the government didn't have the dates fixed in stone and the sales began on different days in different areas of France. Now, with a few exceptions, the sales will take place at the same time from the top of the tea kettle to the bottom.
If the sales aren't enough of an incentive for you to come to France, there are additional reasons to head here: low (well, lower) airfares, hotel promotions, and if you're going to spend time in stores (and hopefully, museums), you won't be bothered if it's cold. There's also a greater selection of rental apartments during the winter than in the spring or summer. Plus, many landlords are willing to discount if it's a last-minute rental. Something of something is better than a lot of nothing.
Now for shopping tips: Go to your favorite store(s) before the sales begin. Scope out the inventory, but please understand that no matter how much you beg to buy an item before the official start date, it's verboten…. which doesn't mean that if you're a regular at a boutique, "your" sales person won't (kinda) hold something for you if it's possible. If you're a good customer, you'll have more of a chance of engendering favor.
French law mandates sale items must be on the store's premises a minimum of a month before the start of a sale and on the sales floor at least a week before. Items that have been specifically purchased to entice shoppers into stores because they are discounted, or less expensive than the store's usual stock, are required to be labeled with the word "promotion."
If there's an item you must have, try to be at the store when the doors open. Don't think you have to line up at 4:00 a.m. à la Walmart on Black Friday. But it's judicious to hit the sales as early as possible if your heart is set on a specific item. It's chancy to wait for the perfect dress to be marked down again and most stores discount substantially at the beginning of the sales. They want to move merchandise, and there will be more of a selection in more sizes when the sales begin. But, that doesn't mean you shouldn't check back in case the store's management has additional stock in the backroom to lure shoppers into returning to the store again — and hopefully again.
The most heavily discounted items are generally ones with the greatest mark-ups. For example, if a dress has been featured in a fashion magazine or on the store's website, chances are it's going to be priced to go and go quickly.
Accessories have a longer sales life and generally aren't as substantially discounted. That doesn't mean never, and many Americans find that last year's French fashions haven't been introduced yet when they return home.
The way shoppers can be certain it's a sale item is if the original price ticket with a bar code has a slash through the price with a reduced price noted. Don't be seduced by signs proclaiming reductions up to 70% — at least at first. Yes, there will be a few items but probably not ones you'll want to take home with you.
Clothes are by no means the only things that are on sale. Housewares are (were – I am trying to be stoic) some of my favorites, and I usually buy at least one professional Henckels knife. Even reduced, they still cost plenty and merit being preserved and never placed in the dishwasher.
When buying during the sales, many stores specify the sale is final. Check with the sales people before buying if you have any doubts and if you think you might want to return the item, be certain that's noted on your receipt. Some stores will allow returns within 48 hours.
OK — how about the deeper than deep discounts? As the sales continue, there's more wiggle room depending on the item and how eager the store is to make room for new inventory. I bought a coat that was reduced by 60% and because it was dirty from being tried on so many times, the storeowner gave me an additional 10% reduction.
If you're a non-EU resident and exporting your purchases, you'll qualify for the VAT rebate (12%-15% depending on the store) if you spend at least €175 in the same store in one day. Be sure to bring your passport and allow time for the clerk to fill out the required paperwork. Many hotels give tourists a 10% discount coupon for certain department stores. These may or may not be valid during the sales – but it's always worth a try. You have nothing to lose except for the 10%!
The summer sales will also go from six weeks in duration to five. Shopaholics do not despair! Storeowners now have the right to schedule two weeks of sales during the year with the only caveat being that it must be finished more than a month before the official sales begin.
Even with the weak dollar, there are plenty of people who come to France and the EU to shop for specific items that they can't afford in the U.S. – even when they're on sale. One friend sent me a spreadsheet detailing how she saved money even after factoring in her air, hotel and food costs. It can be done and even if you don't save real money, it's fun trying. At the very least, it's an excuse to head to France!
As I'm here, it's going to be harder than hard not to succumb and buy something. On verra as to whether or not I will crack.
© Paris New Media, LLC
If you're coming to France and want to remove the stress out of any and all planning, dynamo Lisa Buros-Hutchins of www.YourParisExperience.com can arrange anything and everything, including planning your honeymoon and/or making dinner reservations. Nothing is beyond her including arranging a personal shopper. Say Bonjour Paris referred you and put her to the test of making your stay in France perfect.
If you need an Apple MacBook — buy it here. To buy an IPod…
More in cultural differences, France economy, French tourism, Paris, Paris fashion, Paris shopping, Paris tourism, Paris tourist tips, Shopping
---
---