Some Flights are Easier than Others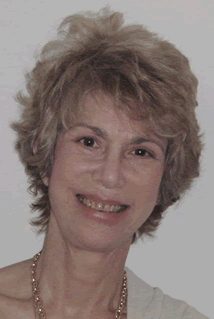 Air travel isn't what it used to be and leaves some questioning whether or not it's worth the hassle to take to the skies. I'm not of that persuasion nor will I ever be. But I have to admit that some trips are easier to take than others, especially when they entail multiple stops and unanticipated changes. Traveling to Paris is practically a no-brainer even if you have to change planes, be subjected to bad weather causing delayed flights and wind up at the Paris Charles de Gaulle International Airport, only to find that a union — the baggage handlers or the metro workers — is on strike. No question it's a real irritation and may cause your trip to get off to a rocky start. But these little upsets in travel are small potatoes compared to other problems travelers have to face. On my way to Asia, I've stopped in Seoul and spent a night there to acclimate to the time difference. My friend and I managed to do some sightseeing, walk through a shopping area that caters exclusively to natives, take a fast swing through the National Museum and head back to the airport for a flight the following afternoon. We'd opted for two-for-the-price-of-one-tickets on Asiana Airlines, which more than made up for the detour. The service was the best and most gracious we've ever encountered. If we hadn't been forced to make additional changes to our itinerary, we might have been somewhat less frazzled, but it was a good lesson in flexibility. Rather than going to Bangkok, we were forced to head to Singapore, because of internal politics and airport closings. We weren't expecting that leg of the trip and had done zero research. We were lucky enough to be able to book a room at the city's newly opened St. Regis Hotel. It's one of the most spectacular city hotels I've seen in years. Thank you Starwood for allowing us to redeem points that covered the cost of our stay (with butler service and all) right off of Orchard Road. If you want to get into the Christmas spirit, the city's decorations are breathtaking once you exit the airport road that is lined with Disney characters that make you wonder whether or not you're in a foreign country. Singapore is famous for its written rules and regulations that don't even permit people to publicly chew gum and there's zero tolerance for drug use. Singapore does allow McDonalds and Starbucks, but there's also a Fauchon and so many French stores that there's no reason to leave its shopping complexes if you're into prêt a porter clothes or Louis Vuitton. Once you've exited the airport, the holiday decorations glow and glitter. But they aren't the least bit gaudy and can inspire people to spend money. During the next day, we hired a taxi to give us a tour of the city. We weren't interested in seeing only tourist attractions and lucked out when we discovered our driver was a fountain of information. He'd committed to chauffeur us for an hour, but after three hours, we asked him to take us back to the hotel. Prior to driving a taxi, he'd worked for the government and wasn't ready to financially or mentally retire. During that time, we saw most of the city; walked through Chinatown where the original houses have been preserved and upgraded and now house many boutiques; and learned about Singapore's population and its importance as a shipping port as well as being a major financial center. Many multinational companies have headquarters there since Singapore is one of the safest places in the world to live and has excellent schools. Violent crime is essentially non-existent and people of any and all religions peacefully coexist. The city is growing by leaps and bounds, has an opera house, on-going cultural events and (for better or worse) will soon have a theme park. in addition to a casino. Whatever cuisine you want is available. If your goal is to sample many, head to an indoor or outdoor food court and you can be in multiple countries simultaneously. The city is the quintessential mixing pot for people of all nationalities. What we would have given for an extra day of R&R. The idea of not rushing was becoming a fantasy and how we wanted to really unpack for real. We were ready to relax but the next morning we had to leave for the airport at 7:30 A.M. The Singapore Airport is huge. We'd inquired about the terminal from which we were to leave but found ourselves in the wrong one and raced via the sky train to another terminal where we were on the next plane to Hanoi. Our layover was five hours because of our forced rerouting. Spending five hours in any airport is no one's idea of heaven. The Hanoi airport is one of the least exciting and how we would have loved to have gone into the city (we would have had time to have some clothes custom-made), but we didn't have a visa to exit the airport. The transit lounge in the Hanoi airport is tiny, and even though it professes to have…
SUBSCRIBE
ALREADY SUBSCRIBED?
BECOME A BONJOUR PARIS MEMBER

Gain full access to our collection of over 5,000 articles and bring the City of Light into your life. Just $60 a year.

Find out why you should become a member here.

Sign in

Fill in your credentials below.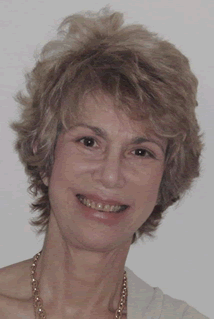 Air travel isn't what it used to be and leaves some questioning whether or not it's worth the hassle to take to the skies. I'm not of that persuasion nor will I ever be. But I have to admit that some trips are easier to take than others, especially when they entail multiple stops and unanticipated changes.
Traveling to Paris is practically a no-brainer even if you have to change planes, be subjected to bad weather causing delayed flights and wind up at the Paris Charles de Gaulle International Airport, only to find that a union — the baggage handlers or the metro workers — is on strike. No question it's a real irritation and may cause your trip to get off to a rocky start. But these little upsets in travel are small potatoes compared to other problems travelers have to face.
On my way to Asia, I've stopped in Seoul and spent a night there to acclimate to the time difference. My friend and I managed to do some sightseeing, walk through a shopping area that caters exclusively to natives, take a fast swing through the National Museum and head back to the airport for a flight the following afternoon.
We'd opted for two-for-the-price-of-one-tickets on Asiana Airlines, which more than made up for the detour. The service was the best and most gracious we've ever encountered. If we hadn't been forced to make additional changes to our itinerary, we might have been somewhat less frazzled, but it was a good lesson in flexibility.

Rather than going to Bangkok, we were forced to head to Singapore, because of internal politics and airport closings. We weren't expecting that leg of the trip and had done zero research. We were lucky enough to be able to book a room at the city's newly opened St. Regis Hotel. It's one of the most spectacular city hotels I've seen in years. Thank you Starwood for allowing us to redeem points that covered the cost of our stay (with butler service and all) right off of Orchard Road.
If you want to get into the Christmas spirit, the city's decorations are breathtaking once you exit the airport road that is lined with Disney characters that make you wonder whether or not you're in a foreign country. Singapore is famous for its written rules and regulations that don't even permit people to publicly chew gum and there's zero tolerance for drug use.
Singapore does allow McDonalds and Starbucks, but there's also a Fauchon and so many French stores that there's no reason to leave its shopping complexes if you're into prêt a porter clothes or Louis Vuitton. Once you've exited the airport, the holiday decorations glow and glitter. But they aren't the least bit gaudy and can inspire people to spend money.
During the next day, we hired a taxi to give us a tour of the city. We weren't interested in seeing only tourist attractions and lucked out when we discovered our driver was a fountain of information. He'd committed to chauffeur us for an hour, but after three hours, we asked him to take us back to the hotel. Prior to driving a taxi, he'd worked for the government and wasn't ready to financially or mentally retire.
During that time, we saw most of the city; walked through Chinatown where the original houses have been preserved and upgraded and now house many boutiques; and learned about Singapore's population and its importance as a shipping port as well as being a major financial center. Many multinational companies have headquarters there since Singapore is one of the safest places in the world to live and has excellent schools. Violent crime is essentially non-existent and people of any and all religions peacefully coexist.
The city is growing by leaps and bounds, has an opera house, on-going cultural events and (for better or worse) will soon have a theme park. in addition to a casino.
Whatever cuisine you want is available. If your goal is to sample many, head to an indoor or outdoor food court and you can be in multiple countries simultaneously. The city is the quintessential mixing pot for people of all nationalities. What we would have given for an extra day of R&R. The idea of not rushing was becoming a fantasy and how we wanted to really unpack for real.
We were ready to relax but the next morning we had to leave for the airport at 7:30 A.M. The Singapore Airport is huge. We'd inquired about the terminal from which we were to leave but found ourselves in the wrong one and raced via the sky train to another terminal where we were on the next plane to Hanoi.
Our layover was five hours because of our forced rerouting. Spending five hours in any airport is no one's idea of heaven. The Hanoi airport is one of the least exciting and how we would have loved to have gone into the city (we would have had time to have some clothes custom-made), but we didn't have a visa to exit the airport.
The transit lounge in the Hanoi airport is tiny, and even though it professes to have WiFi, I was only able to receive and send email — it felt like the old days of being on a dial-up modem. I couldn't even access staging.bonjourparis.com. I wonder if the Vietnamese government considers it elicit? As I was able to access it during last year's trip to Hanoi, I will blame it on the airport lounge's WiFi connection.
Our itinerary has been changed so many times and changed again (thank you Imperial American Express Travel Service , and additional changes were received today since one of our flights has been canceled.
I am writing this from Laos, which is one of the most inspirational countries I've ever visited. The adventure has just begun and there's no question I'll be in a more Zen place next week: walking into the Buddhist temples and experiencing a totally different culture and a way of life and being will invariably have an impact.
In the meantime, I've learned many things. Don't count on being able to get an Internet connection, receive or send emails via a Blackberry so you can be in constant touch. Whatever you do, confirm every on-going flight. Travelers may complain in the US about air travel and usually with valid reasons — but when in developing countries, plaster a smile on your face, learn how to say, please and thank you in the local language, and leave your type A personality at home. If you don't, you'll only be frustrated and it doesn't help on the particularly difficult across-the-globe flights. Metro strikes in Paris are a piece of cake compared to Asiatic wait-and-get-theres — and if you keep reminding yourself of this, you will keep your patiencein check, and probably be most thankful the next time you do get to Paris and find yourself waiting longer in line to catch a cab.
(c) Paris New Media, LLC
[email protected]

---
---