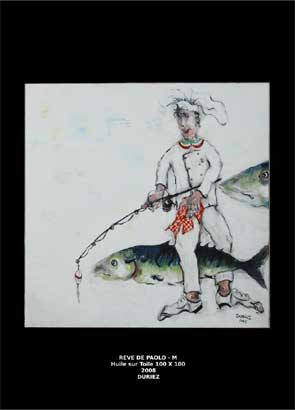 Here's a selection of BUZZ favourites with special menus for Christmas and New Year. You don't have to spend fortunes to eat well in Paris: but someone has to, so we've included a delicious selection – because you're worth it.
If you want fireworks Frederic Anton (MOF) won't let you down. Say goodbye to this annus horribilus with Anton's 7-course dinner, Venison stars as the main and, on the dot of midnight "La Foret Noire Version 2009". Expect to be amazed in the Belle Epoque maison, now revised and corrected by Jean-Yves Rochon. If only they had some rooms.
A cuisine de terroir at Astier, where Frederick Hubig-Schall and his enthusiastic team are concentrating on a light, creative dinner which you can enjoy in either, five or six dishes. Amuse bouches and Fraicheur de tourteau en fine gelee, caviar d'Aquitaine. John Dory in champagne emulsion : Poached foie gras with black truffles : Vacherin Mont d'Or (to spoon out- yum) and Moelleux of passion fruit, vanilla and cacao sorbet.
At Ledoyen Christian Le Squer has 3-Michelin stars. His bistro-chic etc (Epicure, Tradition, Cuisine) has been a success since it launched last September. He's putting on a contemporary 4-course menu for 31 December. Designed for the chic crowd who book well ahead to taste the creativity of marinated Saint-Jacques with a cloud of sea-spray. Herring caviar souffle. Beef Tournedos with foie gras and truffle jus.
KUBE (by the same owners as Murano Resort) is for you if you want a wild and wacky festival time. Stay there and discover the Ice-Bar, a cool restaurant-lounge and 41 "design exercise" rooms. There's always something going on, concerts, exhibitions, arty brunches. 31 December's Angel Ice Party for Kubers looks fun. They'll give you the warm clothing and you can bid to win the night on e-Bay. Obviously there's a DJ + Live music. Someone invite Sarah Palin – she'll feel right at home.
Antoine and Chantal Herrah's first Christmas at their newly transformed Chamarre-Montmartre (ex-Beauvilliers) includes Amuse Bouche – 2 starters – Marbre de Pigeon and Foie Gras. Main is Cochon de Lait and Buche de Noel for dessert. Herrah uses the delicate spices and flavours of his native Ile Meurice, there's an island spin to his cuisine.
7- courses at L'Arome for New Year's Eve. Thomas Boullault loves his new open-kitchen so much you can't stop him. And Arnaud Besnard, the talented chef patissier has created two stunning new desserts. Banana macaroon/cookie and variations on a theme of Granny Smith. Before that Cannelloni of crab with daikon radish, pink grapefruit, smoked herring eggs and purple shiso. Foie Gras (obligatory in France at this time of the year – there may even be a law insisting) with dates and gingerbread. Scallops "a la Plancha". Poularde en demi-deuil, asparagus. Mont' d'Or vacherin cheese with truffles and Poujauran's bread.
There's a change of chef Chez Cecile, Regis Mongin (ex-Bristol) will begin La Saint Sylvestre with amuse-bouches. Then it's Oysters hot-cold with oyster sorbet. Terrine de foie gras with chutney. Before the Quasi de Veau "comme un osso bucco" Noix de Saint Jacques and coques, veloute of watercress and emulsion of jus de coquillages. Cheese marshmallows and dessert based on chcolates and hazlenuts. Sounds daring and delicious darling especially if the gorgeous Matthieu Bore is there, if he's not get the album "Sometimes on my Own". www.matthieubore.com
And talking Le Bristol, Frechon's still there, wonder if he'll get his third * he is noted as an "espoir" in Michelin 2008. Fingers crossed Eric. The Bristol has Christmas and New Year menus and packages if you want to stay. Christmas Eve dinner is served in the elegant Winter restaurant. Christmas Day lunch, followed by a gourmet tasting menu, for dinner. New Year's Eve at The Bristol gives you three options. Dinner Concert. Cocktails, dinner and show in the Summer Restaurant or dance the New Year in at the DJ dance party in the garden.
Jeremy Touzelet is getting great notices for his fresh ideas at The Marriott. His delicious parcours runs from Courchevel to the Caribbean and he's only 32. He's got a great future. Taste Touzelet's menus for Noel and Saint Sylvestre and you'll agree. New Years Eve he kicks off with warm potato and Sevruga Caviar. Carpaccio of Saint Jacques with black Burgundy truffles. Vanilla langouste, sweet potato puree (ask for extra, its' so good), + almond cloud. His main is veal tenderloin with foie gras, salad with hazelnut dressing. Cheese! Caramelized poached pear spaghetti, chocolate ice-cream.
Every time you walk into the room at Le Cinq, Hotel Georges V, it's a celebration of the finest. The finest decor, both floral and table, food and staff, dressed up to the nines in designer dudes. Eric Briffard has taken over the pianos, planned his first Noel and New Year's Eve to perfection. For Christmas Day begin with oysters served three ways: Belon 000, with apple jelly, wasabi, caviar aspic. Perle Blanche in a lemongrass chaud froid. Special Cadoret with Champagne sabayon. A little Chartreuse of foie gras with black Tricastin truffles, charlotte potatoes. Veal sweetbreads are the main, then 36 month Comte and Vacherin cheeses by Quatrehomme. Frosty Pineapple, hibiscus litchis, fluffy cream and Buche de Noel surprise. 31 December is a 9-course degustation with Poularde de Bresse as the main. Before le poularde: fresh asparagus du Luberon. Tartare of Brittany Saint Jacques and abalone with Royal Oscietre caviar and bouillon of foie gras and ginger etc.
In November Wim Van Gorp, Executive chef at Market, launched Fabrique 4 with his talented second, Jean Charles Sperle. Van Gorp is still Marketing aims to create a special bistro, read workshop, for new culinary ideas. The signature is a giant wheel of parmesan, for tossing salads and pastas. Accents are on organic products and wines. Sunday Brunch 28.50€. More soon, but in the meantime, worth crossing Paris, at Van Gorp's prices you can take a taxi.
Beautiful cards and gifts from: www.maeght.com/editions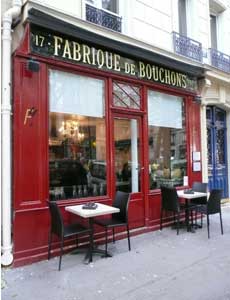 Address Book:
Le Pre Catalan
Route de Suresnes, 16th
T: 01 44 14 41 14
Reserve with Jean-Jacques Chauveau
Price : 480€ + wine
etc
2 rue Laperouse, 16th
T: 01 49 52 10 10
e-mail : [email protected]
150€ including ½ bottle of Champagne Epicure
KUBE
1-5 Passage Ruelle 18th
T: 01 42 05 20 00
Angel Ice Session – 65€
Angel Ice Dinner 250€
Angel Ice Night 360€ includes dinner and champagne
Chamarre – Montmartre,
52 rue Lamarck 18th
T : 01 42 55 05 42
70€ + wine
Le Cinq, Hotel Georges V
31 avenue George V, 8th
T: 01 49 52 71 54
Menu de Noel – 350€ + wine
31 Dec – 850€ + wine
L'Arome
3 rue Saint Philippe de Roule 8th
T : 01 42 25 55 98
245€ including apero and amuse-bouche
Chez Cecile,
17 rue Vignon, 8th,
T : 01 42 66 46 39
85€ + wine
Le Bristol,
112 rue du Faubourg St. Honore, 8th
T : 01 53 43 43 00
Stay from €710€ includes gifts and buffet breakfast
Christmas Eve €550+ wine
Gourmet Christmas Lunch Dec 25 – 360€ + wine
New Year Dinner Winter Restaurant 700€ + wine
Summer Restaurant Dinner 850€
Garden Party 280€
Hotel Marriott
70 Avenue des Champs Elysees, 8th
T: 01 53 93 55 53
Christmas Dinner 24-25 December 90€ including flute of Bollinger
New Year's Eve – 270€ includes glass of Bolly
Astier,
44 rue Jean-Pierre Timbaud 11th,
T : 01 43 57 16 35
Open lunch only 24th Dec
Shut 25th and 1st January
New Years Eve Dinner 72-85€
Fabrique 4 Wim Van Gorp
12 rue Brochant 17th
T: 01 58 59 06 47
Open 26-31st December & 1st Jan
Lunch & Dinner