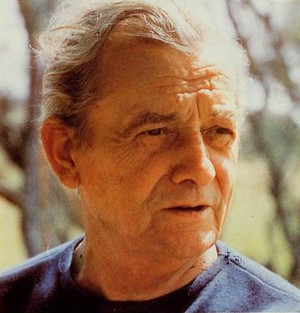 During the Great Depression, John Steinbeck travelled across America and wrote about what he saw. Monterey was a place which had grown and thrived on harvesting sardines that turned the Humboldt Current into a surging, roiling silver river that practically swam right into the seine nets. Cannery Row introduces us to a cast of characters as colorful and as rich as any. Lee Chong runs the general store, Doc is a marine biologist, Dora Flood owns and operates the Bear House restaurant and whorehouse, Eddie makes drinks out of dregs and Mack, well Mack is just a bum, a squatter in The Palace Flophouse and Grill. The Bar de la Marine on the Vieux-Port is not a flophouse. It is the setting for Marcel Pagnol's great Marseille trilogy. The dregs in this bar are from pastis or rough rouge served by young Marius, when he's not off gallivanting with Fanny. She works at her mother Honorine's fish stall selling whatever comes in off the boats. Sardines here are grilled, not canned. Monsieur Brun, Escartefigue and the widower Panisse are regulars at Cesar's Bar de la Marine, playing cards and trading insults. Marius has heard it all a hundred times and dreams of escape. Everything will be OK if he can just get out of this hopeless, little cage of a life and sign on aboard a tall ship bound for the ends of the earth. And be free and fulfilled at last. Just like Tom Joad. That old Hudson, piled high with Joads and all their earthly goods, carries the most precious thing they have: all their hopes and dreams. The Grapes of Wrath, Steinbeck's most famous—and to some, infamous—work is as much about the voyage west in search of a new life as it is about bitterly dashed hopes. Here is another story of dreams and disappointment, of good intentions and bad encounters. Blown away like tumbleweed in the dust bowl, dispossessed Okies take to open road, spurred on to find opportunity and redemption in the lush orchards of California. What they find is almost worse that what they left behind. This is a story in which the landscape is an essential character. This is an odyssey. On Route 66. In Marcel Pagnol's day, long before the autoroutes and the TGV, that odyssey, that road to a better place was La Nationale Sept. It was—in the words of Charles Trenet—la route des vacances (the holiday highway). Each red and white borne kilométrique along the road, each hilltop crested, each sweeping turn revealed a vista imperceptibly changing from the drab gray, rainswept north to the sparkling, shimmering lavender-clad south. In L'eau des collines, Marcel Pagnol takes us to this new landscape and shows us the implacable harshness of the Midi and its impact on a closely knit community. If the mountains which surround Aubagne are no dust bowl, water—and the lack of it—is as much a dominant factor in
Jean de Florette
and
Manon of the Spring
as it is in The Grapes of Wrath. If the humble sardine seems to you too tenuous a connection between two worlds, consider the rabbit. As every American 8th-grader knows, Lennie Small is a big guy. Today we would call him intellectually challenged, but Steinbeck describes him as a lunk. He is a lunk with a dream. A dream fed by his fast-talking fixer and pilot fish of a friend George. Lennie can push down a locked door with one hand, but he just wants to hear George tell him about the rabbits. In Steinbeck's Of Mice and Men, Lennie's impossible dream will seal his fate. Jean Cadoret, Florette's only son, dreams of rabbits. As a former tax collector, his ordered mind hatches a plan which cannot fail. With a handful of seeds, he will grow pumpkins. The pumpkins will feed his rabbits. Pumpkins and rabbits will prosper and multiply until fortune smiles on the Cadoret family. But as Marcel Pagnol reveals, this is not to be their fate. But fate is not alone in shaping the destiny of one family and ultimately of an entire village. In Manon of the Spring, the second and final part of L'Eau des Collines, the best-laid plans of mice and men (in this case the scheming Papet and his wretched, lovelorn nephew Ugolin) can go seriously agley. Landscape as character is a central theme in the work of both Steinbeck and Pagnol. Landscape, le paysage, is too big for the lives of mere mortals. Drive west. Stow away on a clipper. Pray for fair winds. Or sweet rain. Or sun. A bumper crop. A big catch. Greener grass. It doesn't matter. It's just fate. A crapshoot. Dream on, fool. Makes no difference. You get what you get. And then you die. Steinbeck says it his way. And Pagnol reminds us of the force of destiny. In the final moments of Manon of the Spring, old Papet, now a broken tragic figure, learns the unbearable truth which makes a mockery of his long, love-parched life. And he realizes, like George, like Marius, like Mack, like Tom Joad that if only he'd known, he might just have cheated fate. And made a difference. Malcolm Pepper©   Please post your comments or questions and let them flow. Register 
HERE
to do so if you need a Bonjour Paris user name and password.
Paris Shuttle
is the leading provider of pre-bookable airport transfers in Paris. Book your airport transfer with
Paris-Shuttle.com
and save up to 30%.
SUBSCRIBE
ALREADY SUBSCRIBED?
BECOME A BONJOUR PARIS MEMBER

Gain full access to our collection of over 5,000 articles and bring the City of Light into your life. Just 60 USD per year.

Find out why you should become a member here.

Sign in

Fill in your credentials below.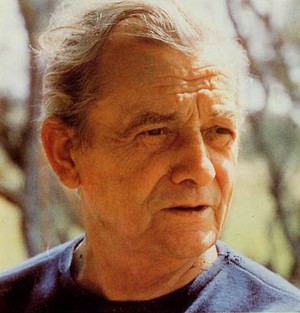 During the Great Depression, John Steinbeck travelled across America and wrote about what he saw. Monterey was a place which had grown and thrived on harvesting sardines that turned the Humboldt Current into a surging, roiling silver river that practically swam right into the seine nets. Cannery Row introduces us to a cast of characters as colorful and as rich as any. Lee Chong runs the general store, Doc is a marine biologist, Dora Flood owns and operates the Bear House restaurant and whorehouse, Eddie makes drinks out of dregs and Mack, well Mack is just a bum, a squatter in The Palace Flophouse and Grill.
The Bar de la Marine on the Vieux-Port is not a flophouse. It is the setting for Marcel Pagnol's great Marseille trilogy. The dregs in this bar are from pastis or rough rouge served by young Marius, when he's not off gallivanting with Fanny. She works at her mother Honorine's fish stall selling whatever comes in off the boats. Sardines here are grilled, not canned. Monsieur Brun, Escartefigue and the widower Panisse are regulars at Cesar's Bar de la Marine, playing cards and trading insults. Marius has heard it all a hundred times and dreams of escape. Everything will be OK if he can just get out of this hopeless, little cage of a life and sign on aboard a tall ship bound for the ends of the earth. And be free and fulfilled at last.
Just like Tom Joad.
That old Hudson, piled high with Joads and all their earthly goods, carries the most precious thing they have: all their hopes and dreams. The Grapes of Wrath, Steinbeck's most famous—and to some, infamous—work is as much about the voyage west in search of a new life as it is about bitterly dashed hopes. Here is another story of dreams and disappointment, of good intentions and bad encounters. Blown away like tumbleweed in the dust bowl, dispossessed Okies take to open road, spurred on to find opportunity and redemption in the lush orchards of California. What they find is almost worse that what they left behind. This is a story in which the landscape is an essential character. This is an odyssey. On Route 66.
In Marcel Pagnol's day, long before the autoroutes and the TGV, that odyssey, that road to a better place was La Nationale Sept. It was—in the words of Charles Trenet—la route des vacances (the holiday highway). Each red and white borne kilométrique along the road, each hilltop crested, each sweeping turn revealed a vista imperceptibly changing from the drab gray, rainswept north to the sparkling, shimmering lavender-clad south. In L'eau des collines, Marcel Pagnol takes us to this new landscape and shows us the implacable harshness of the Midi and its impact on a closely knit community. If the mountains which surround Aubagne are no dust bowl, water—and the lack of it—is as much a dominant factor in Jean de Florette and Manon of the Spring as it is in The Grapes of Wrath.
If the humble sardine seems to you too tenuous a connection between two worlds, consider the rabbit. As every American 8th-grader knows, Lennie Small is a big guy. Today we would call him intellectually challenged, but Steinbeck describes him as a lunk. He is a lunk with a dream. A dream fed by his fast-talking fixer and pilot fish of a friend George. Lennie can push down a locked door with one hand, but he just wants to hear George tell him about the rabbits. In Steinbeck's Of Mice and Men, Lennie's impossible dream will seal his fate.
Jean Cadoret, Florette's only son, dreams of rabbits. As a former tax collector, his ordered mind hatches a plan which cannot fail. With a handful of seeds, he will grow pumpkins. The pumpkins will feed his rabbits. Pumpkins and rabbits will prosper and multiply until fortune smiles on the Cadoret family. But as Marcel Pagnol reveals, this is not to be their fate. But fate is not alone in shaping the destiny of one family and ultimately of an entire village. In Manon of the Spring, the second and final part of L'Eau des Collines, the best-laid plans of mice and men (in this case the scheming Papet and his wretched, lovelorn nephew Ugolin) can go seriously agley.
Landscape as character is a central theme in the work of both Steinbeck and Pagnol. Landscape, le paysage, is too big for the lives of mere mortals. Drive west. Stow away on a clipper. Pray for fair winds. Or sweet rain. Or sun. A bumper crop. A big catch. Greener grass. It doesn't matter. It's just fate. A crapshoot. Dream on, fool. Makes no difference. You get what you get. And then you die.
Steinbeck says it his way. And Pagnol reminds us of the force of destiny. In the final moments of Manon of the Spring, old Papet, now a broken tragic figure, learns the unbearable truth which makes a mockery of his long, love-parched life. And he realizes, like George, like Marius, like Mack, like Tom Joad that if only he'd known, he might just have cheated fate. And made a difference.
Malcolm Pepper©
Please post your comments or questions and let them flow. Register HERE to do so if you need a Bonjour Paris user name and password.
Paris Shuttle is the leading provider of pre-bookable airport transfers in Paris. Book your airport transfer with Paris-Shuttle.com and save up to 30%.

More in cultural differences, French tourism, Hotels, Malcolm Pepper, Paris, Provence, sightseeing
---
---