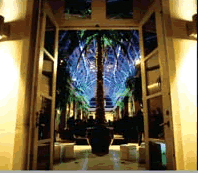 A recent letter from a couple asking for suggestions for a summer night in London asks: "We're coming to London from Paris, where we will have stayed and dined at The Meurice, visited the Orangerie, The Musee du Quai Branly, La Maison Rouge, Le Jardin d'Acclimatation etc. We know the weather may not be kind," write our globetrotters, "but we would really like to spend time experiencing "the English season".
We are already booked into Blakes Hotel, so something a taxi ride away will be great as we are too late for Ascot and Wimbledon, and Henley we just don't get!" 
So, dear Eliot and Susan, BUZZ has the ideal solution: From Tuesday 11th-Friday 14th July, Salon Privé will give you a glimpse into lifestyles of the rich and famous. A ten minute taxi from Blakes takes you to the essential society garden/cocktail party/rock concert/car show, held over four days and nights at The Hurlingham Club (founded 1869). The setting is Georgian stately home, think Upstairs, Downstairs. Set in 42 acres of magnificent parkland, it's also home to the Croquet Association so look out for Deputy PM John Prescott wacking a ball now he can no longer play at Dorneywood, his former (dis) grace and favour residence. 
The organisers of Salon Privé are using Hurlingham to showcase rare super-cars, think Bugatti Veyron, and will launch some new vroom-vroom toys for the boys (and girls). Bentley will show the must-have GTC, Flying Spur and Continental GT's, alongside Rolls-Royce's 101 EX, Ferrari's 599 GTB Fiorano, gasp at the McLaren SLR, the Mosler MT900S and Shelby's Daytona Coupé. Spyker will show the stunning C8 as will Lamborghini, Maserati and Marcos. In polite summer society, at The Hurlingham Club, the day begins with a Pimms, so head straight for the Ferrari Bar, followed by lunch, a stroll and a chat with A-list car aficionados before afternoon tea, strawberries and cream, washed down with champagne or Earl Grey (who was no doubt a member).
As the sun sets over West London, have a chat with Peter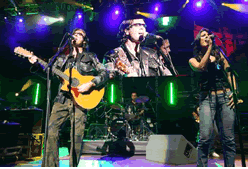 Stevens designer of the McLaren F1 Super Car. If you change the engraved cards around you might get to sit next to him at the black tie gastronomic dinner, which begins with cocktails, includes chansons by  gorgeous Opera Divas and ends late. No slacking the rest of the week, watch Ian Botham and his Bunbury X1 Cricket Team play Darren Gough's International X1 with sporting and celeb showbiz players. At Summer of Sport's charity dinner, you could fiddle it to sit with Grand Prix legend Stirling Moss. Friday there's a fashion runway show: if you're going to drive a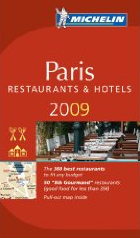 super-car you must have the gear, followed by a Casino dinner and rock n' roll sets from GTA, the band who recently played the Uncle Albert Hall in honour of Teenage Cancer Trust. Buy their debut single, "Feel" at Marks & Spencers, give something back, like GTA.
Proceeds from Salon Privé, sponsored by American Express, Edmiston, Vertu and XO Private, after costs, go to The British Racing Drivers' Club Benevolent Fund, Cancer Research UK, tommy's (the baby charity). 
Don't be surprised to see yourself in Grazia, Hello or Octane magazines, this event is like Monaco Grand Prix, without the ear-splitting noise. So have fun, and there's plenty of inside space if it rains, but it won't. Promise.
Tickets and information:
T: 00 44 207 736 0331
www.salonprive.com
Blakes Hotel,
33 Roland Gardens, SW7. (Underground: Gloucester Raod),
T: 00 44 370 6701
www.blakeshotel.com
The Hurlingham Club,
Ranelagh Gardens, London SW6.
T: 00 44 736 3148
www.hurlinghamclub.org