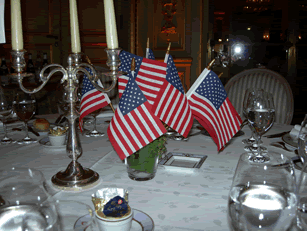 The Pompadour Room at Le Meurice Hotel was the setting for oompah loompah rah rah rah 4th July celebrations. An exclusive party for a few invited Americans in Paris, a golden opportunity to work on their entente cordiale with this legendary hotel, to remember the end of British rule in 18th century America. 
Cheerleaders cheered in a chic crowd who raised their flutes to the health of the glamorous new General Manager, Franka Holtman. Name sounds familiar? Ms Holtman was at The Crillon, jokes she's doing the rounds of the luxury hotels; her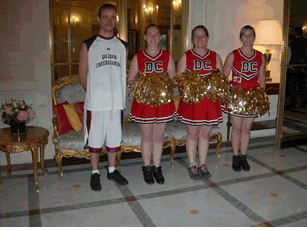 signature has also left its' mark at Le Meridien Etoile, The Ritz and the Plaza Athénee. For the second time in her life Ms Holtman achieves a first, as the only woman General Manager to run two of Paris' six Palace hotels. The sparkler fireworks celebrating Independence Day are nothing compared to this brilliant woman's plans for Le Meurice, part of The Dorchester Group. Innovative and creative in her approach, "I will revitalize and strengthen the image of this much loved hotel ", she promises. Wonder how Ms Holtman would handle Salvador Dali who requested a herd of sheep in his suite, took out a pistol and shot them with (blank) bullets? Then paid the concierge 5 francs per fly caught with a net in the Tuileries Gardens. Easier guests include Liza Minelli, Jane Fonda, Placido Domingo and Rupert Everett.
Everyone knows that this rococo jewel-box is a great place for celeb spotting, either in the Bar, The Winter Garden, The Caudalie Spa and gym or the ** mini-Versailles Michelin restaurant.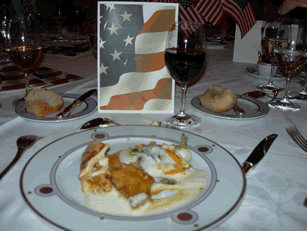 Super-chef Yannick Alleno's Celebration Dinner, on magnificent star-spangled banner decorated tables, began with his interpretation of "Caesar Salad", and Chablis from Corinne and Jean-Pierre Grossot 2002. His "Michelin starred Barbeque with Fricassée de Volaille de Bresse and crunchy legumes grillés" was paired with an earthy Cotes du Rhone, Domaine Cros de la Mure, 2005. Uber-patissier Camille Lesecq created a layered American Flag Cake dessert, mini-apple pie petits fours and paired it with Champagne Pommery Brut Royal. Unusual choice without a sign of beans, beer,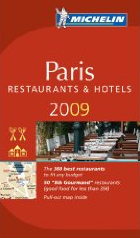 jello or cornbread, yes, but not as unusual as the dinner once served at Le Meurice which featured eggs, hard-boiled and laid only by the rarest birds, from swans to partridges!
"The 4th of July 1776 will be the most memorable epoch in the history of America. I believe it will be celebrated by future generations as the great anniversary festival with shows, games, bells and bonfiresl", wrote John Adams to his wife Abigail. God Bless America! 
Le Meurice,
228 rue de Rivoli, 1st (Metro: Tuileries)
T: 01 44 58 10 10
www.meuricehotel.com