We've all been in this scenario. You and your spouse are at a nice restaurant for a fine occasion. You both have some idea of what dinners you wish to order, based on personal preference and perhaps, some idea of the specialties of the restaurant chef. Then the Sommelier delivers the restaurant wine list, pauses briefly to see if you have any questions, then disappers, to return shortly. You flip the pages, noting columns of expensive wines, and wonder what to order. Here are some thoughts that might help you out.
First, forewarned is forearmed. Many restaurants are now on line – and as an attachment to their websites, you can also check out their wine menus. It's easier to get some idea of the variety offered, and the prices of the wines, before you set foot in the restaurant. And doing so will save you money, and steer you towards a more enjoyable dining experience.
First may come some intimidation. The restaurant may well state that it has the annual Award of Excellence from The Wine Spectator magazine. The wine menu that I now have in my hands for reference, states that the restaurant has won that distinction 12 consecutive years, from 1995 to 2006. What it does not say, however, is that The Wine Spectator has three awards, of which this is the entry level one. The next two in the heirarchy are the Best of Award of Excellence, and the Grand Award. So this restaurant has not advanced in eleven years.
Also, the awards, which are always nicely framed, to greet and impress the diner as he enters the restaurant, do not represent a grueling oenological challenge. A fee of $250 is paid, the wine list and menu and an explanation of the restaurant's "wine program" are submitted, and of the 4,000 applications annually, just a minority of applicants does not receive an award. The higher the award, however, the greater the likelihood that The Wine Spectator will check the restaurant out.
This is not a new story. Amanda Hesser wrote about it in her July 9, 2003 article, "An Award That Seems Easy to Come By," for The New York Times. In reply, the magazine cited a general interest in raising standards for the restaurant industry, and I take them at their word. But that also means that you should not leave your critical faculties at the door when considering a restaurant wine list.
The problem that you may find concerns both price and availability. A famous restaurant will have its own cellar, presided over with pride by a master sommelier. There will be a range of vintages, and a spectrum of choice. For example, let's say that you are looking at dessert wines. There should be a variety of vintages and bottle sizes. You should expect not only Sauternes, but also fine wines from other nations, such as eiswein from Canada or Germany, and Tokaji from Hungary.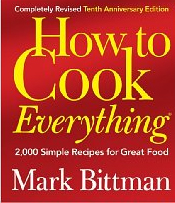 It is important that these wines, if not sold by the glass, be available by the half bottle. This is because a little goes a long way with sweet dessert wines, and a bottle would be excessive. You couldn't finish it, and you wouldn't want a hassle with state legal requirements when you decided to take the remainder of an expensive bottle with you!
We had a wonderful dessert at Lincoln Center, New York City, during the Christmas holidays. It was intermission at the Metropolitan Opera, and there was a fine choice in the Grand Tier Restaurant of these wines, by the glass. By contrast, the only Sauternes listed in the menu I am now consulting are three different vintages of Château d'Yquem, the top of the line, priced at $900 (2000 vintage), $750 (1996 vintage), and $1,000 (1983 vintage, and the only one of the three that is ready to be drunk now). That is not a proper choice for the diner. It fairly shouts that the selection was made for show, like a library of custom bound books that has been bought to be seen, not read. Half bottles of Château Suiduiraut, or perhaps the lighter Château Filhot, are amongst the dozen fine wines that might have been chosen.
The wine list should be clear. To the credit of the compiler, this one gives some basic information about the red Rhône wine assortment ("some excellent quality wines which are considered some of the most powerful in the world – normally big, rich and robust"), but none whatsoever about the wines of Bordeaux, Burgundy, Alsace or Champagne. Furthermore, within each category the wines are simply lumped together, the village appelations, grands crus, and premiers crus. To make matters worse, often those identifying categories are omitted altogether.
In some cases, the wines are not even properly identified. I note a Vosne Romanée from the Domaine de la Romanée Conti, for example, from the 1999 vintage. It is available for $780. Now, I am not sure who would buy it. I don't think that the DRC even makes a generic Vosne-Romanée, which is the village where their great wines are grown. Perhaps they meant the grand cru Grands Echezeaux instead? At $780 a bottle, one shouldn't have to guess.
I suspect that the most helpful detail which is not part of this wine menu is what every diner would really like to know – what wine goes with what dish? That should be spelled out, as a minimum. The Sommelier will help your selection, of course. But the wine list itself should provide basic information.
All things considered, I do believe that the good folks at The Wine Spectator are, with their subtle refusal to move this restaurant's wine list up a notch, making a substantial criticism. This entire wine menu should be redone, many of the excellent wines retained, but properly classified and put in their context, with suggestions on appropriate matching foods. And the choice of wines should be broader as to price range.
Here are some more factors to consider as you ponder about the dinner you are planning. If you have discovered that the wine menu that the restaurant has to offer is just too expensive, or if you have a special bottle of wine at home that you would like to try, why not call the restaurant beforehand and ask them if you could bring your own wine? They might say yes, and charge you a "corkage fee," which usually runs in the $20-$25 range for the bottle. Some will allow that, if it is a bottle that they do not have in the restaurant wine cellar. The savings can be considerable, psrticularly if it is a wine long matured in your own cellar, whose cost would otherwise be prohibitive. Don't forget as a courtesy to let the Sommelier have a taste of your wine.
Is the dinner a special occasion? If so, you might want to spring for a more expensive wine than might usually suit you. We had a magnificent dinner at a three star restaurant in Burgundy a few years back, and I gladly ordered an expensive Nuits St. Georges premier cru from a fine vintage year to go with the dinner. It was worth it. If, by the way, you are one of the lucky ones for whom money is a secondary concern, then take a close look at the expensive side of the wine list. Just sometimes, there will be a memorable bottle or two there, not that far away from their retail price, for as a rule, the markup on the most expensive wines tends to be somewhat less than on other bottles.
If the bottles on the dinner menu look too expensive, take a look at the champagne list. Sometimes you will find a nonvintage brut at a relative bargain. We had luncheon at a fine restaurant in Paris, and the house champagne was Taittinger. We happily paid $50 for a bottle (retail price $35), rather than the hundreds of dollars that an assortment of wines would cost. Plus, champagne will accompany just about every course.
The champagnes on the wine list I have been consulting lump vintage years (such as Veuve Clicquot 1999) and the more expensive special cuvées (such as Salon's Blanc de Blanc "Mesnil" 1995) together, which is like putting grands and petits crus together. They are all then listed as "Brut Vintage," which is confusing, as the designation brut refers to dryness, and vintage, to the year the grapes were grown. Since the distinction is not by the champagne but by  vintage or nonvintage, the wine list then is consistent, listing the great Krug champagne, which is a vintage blend ($260), with lesser scale nonvintage champagnes at the $40-$80 level.
Suppose that everything looks too expensive. Why not try another fine drink? Single malt Scotch, aged single cask bourbon whiskey, or one of those excellent vodkas that are becoming fashionable nowadays may do the trick. You could certainly have vodka with your fish, or Scotch or bourbon with your beef or venison.
Sure enough, I turned to the last few pages of my wine restaurant menu, and there was a rich assortment of single malt Scotch whiskies. Problem solved!