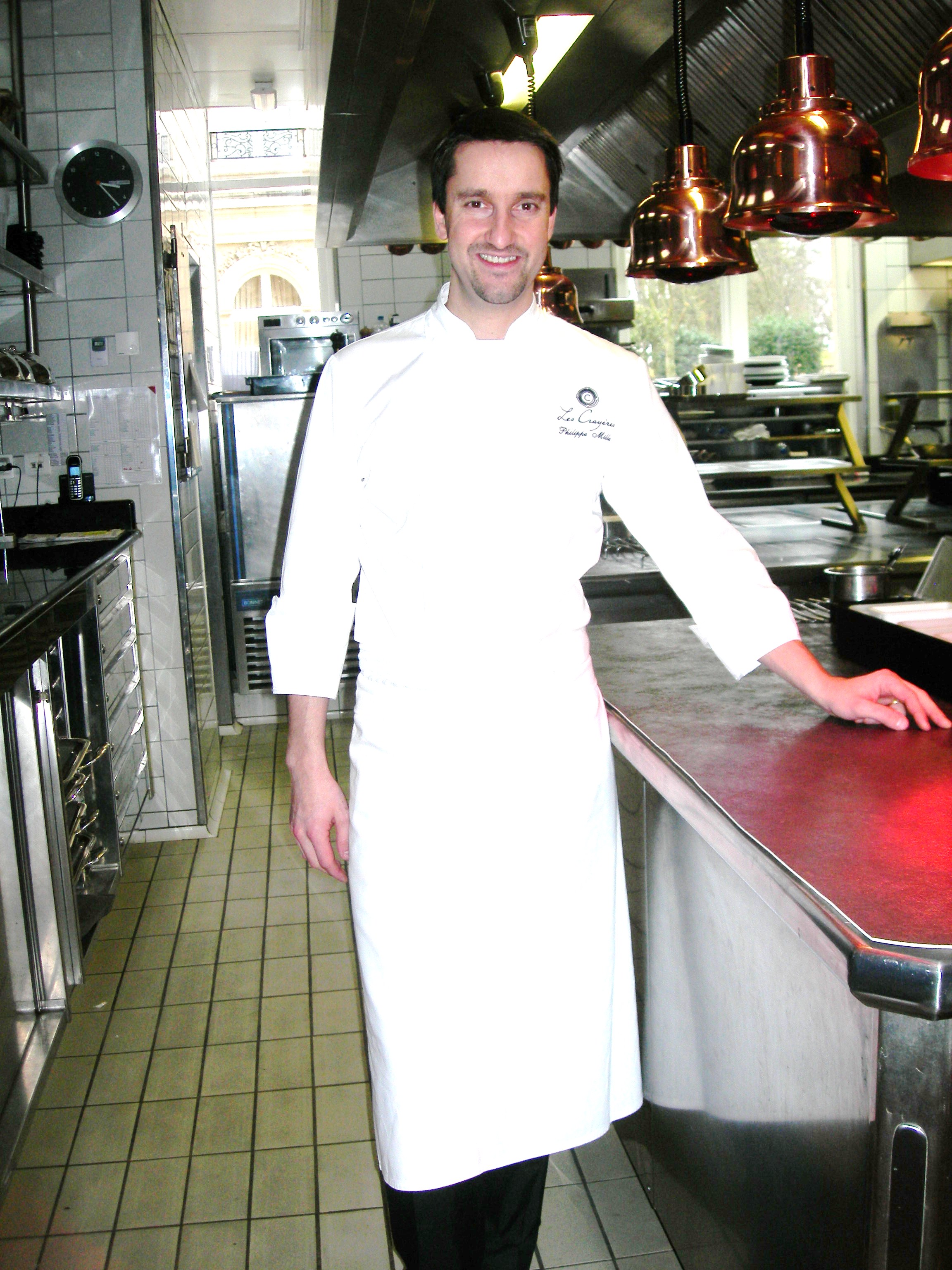 Reims, champagne capital of the world, is just forty-five minutes by TGV from Gare de l'Est, Paris. You're heading for Chateau Les Crayeres and a sensual lunch/dinner, or both, in the country. Or check in for a few nights when you can discover each other, close that deal, or take a stroll down Epernay's Avenue de Champagne and visit, say, Moet & Chandon, Piper Heidsieck or Perrier-Jouet.
Chateau Les Crayeres, located on the edge of the art-deco city of Reims in a vast 7-hectare park, was built in 1900 by the Polignacs, former owners of Pommery and cousins of the Grimaldis of Monaco. Les Crayeres is French for chalk, describing the crumbly stuff dating from Roman times; champagne vines grow in it, and it's the chalky soil that gives champagne its unique quality.
Les Crayeres has 20 magnificent rooms, with outsize marble bathrooms, accessed by a dramatic staircase dotted with family portraits. Décor, in perfect French classical/modern style, is by architect designer Pierre Yves Rochon. Seventeen rooms are located inside the Chateau, the rest in a garden setting; some have views of Notre-Dame de Reims, the Cathedral where Joan of Arc crowned Charles V11 in 1429.
Le Parc, the gastronomic restaurant at Les Crayeres, won three Michelin stars under legendary chef Gérard Boyer. When he retired, Boyer sold the chateau to Xavier Gardinier, owner of Chateau Phélan Segur, Bordeaux.
Recently a page turned with the arrival of 30-something chef Philippe Mille. His CV reads well: Le Meurice, Paris; Drouant, Paris; Hotel du Palais, Biarritz; Pré Catalan, Paris; The Ritz, Paris; and voted third in last year's Bocuse d'Or, the Olympics of the cookery world. As Executive Chef he's working in close collaboration with Xavier Gardinier, newly appointed Director General Hervé Fort and Head sommelier Philippe Jamesse. "We are creating exciting menus around litle-known champagnes. There are 400 references in the cellars, which can be visited by appointment", says Mille.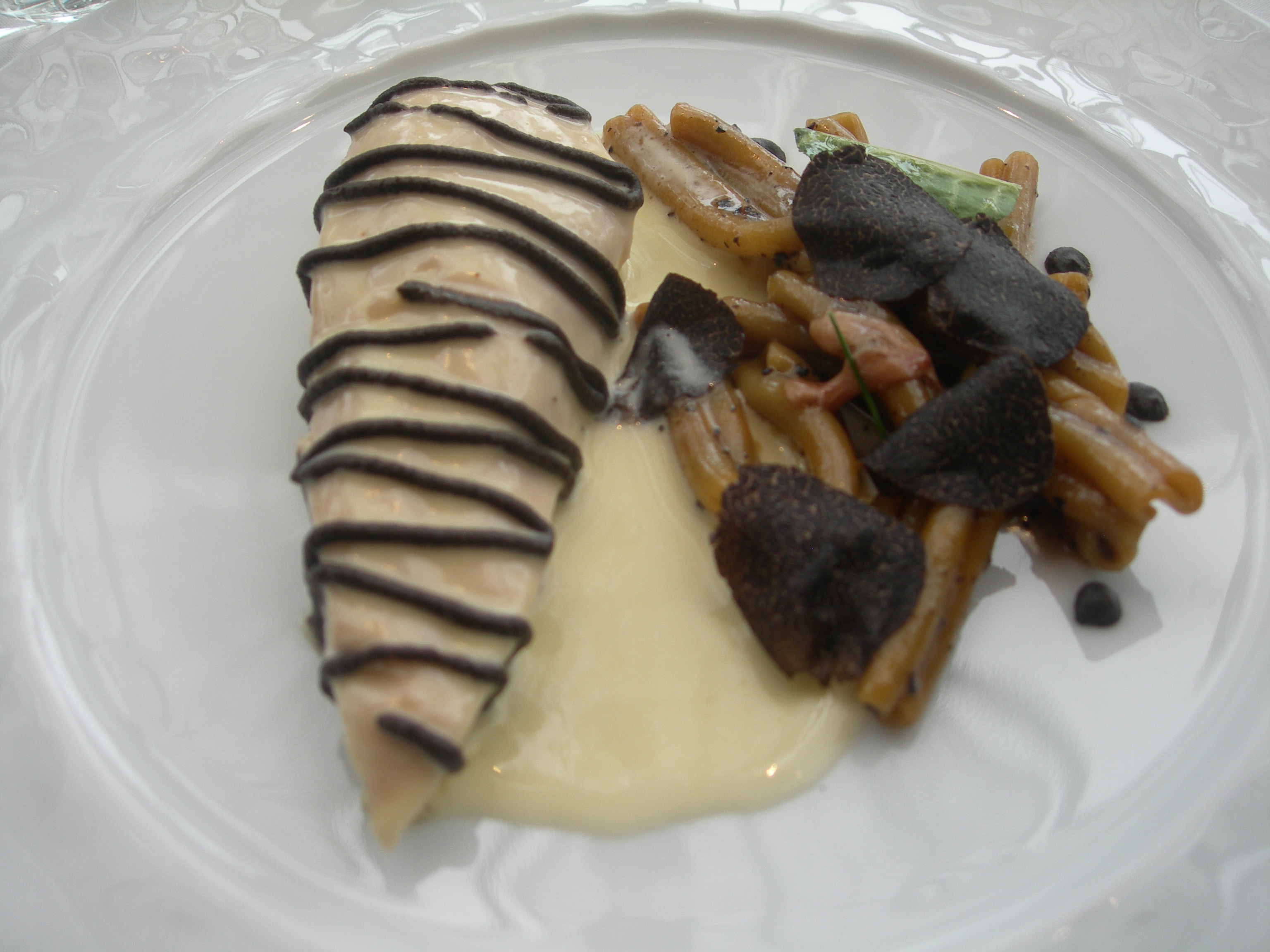 A recent five-course champagne lunch began with king crab, confit of citrus fruits and purée of avocado for which Jamesse chose J.L Vergnon Blanc de Blancs Grand Cru Extra Brut with notes of citrus and subtropical fruits. John Dory fish, braised with seaweed and fruits de mer, took well to Agrapart et Fils "Mineral" 2004 Blanc de Blancs, very acidic, very dry. Perfectly cooked breast of Bresse chicken decorated with black truffle zebra stripes and jus de truffes was matched with Agrapart's "l'Avizoise" 2004 Blanc de Blancs Grand Cru Extra Brut Avize with distinct yeasty notes. Champagne with cheese? Yes, with Bernard Anthony's (the cheese pope of Southern Alsace) superb 48-month Comté and 18-month Cantal why not try Pierre Moncuit 1996 Vielles Vignes Blanc de Blancs? And how interesting that Jamesse served a vintage Port with the Coffee and Vanilla dessert. Bereche et Fils "Reflets d'Antan" Craon de Ludes—pure velvet. "Respect wine, respect the dedicated people that produce these marvels," says Jamesse.
There's also the chic brasserie "Le Jardin des Crayeres", where guests have a less formal alternative to the main restaurant. Constructed last year, in a herb-garden setting, it's a slick space with exposed brick walls, airy open kitchen and fragrant herb-infused terrace. Lunchtime it's buzzing with local business people discussing the art of the deal—champagne futures. Vintage wines are served by the glass from the Enomatic system.
When Didier Elena, Les Crayere's last chef before Mille, left he took his two Michelin stars with him. There seems little doubt that Mille's cuisine is worthy of two stars; eventually perhaps he'll match Gérard Boyer with three. You're the judge and jury—let us know what you think.
Domaine Les Crayeres, Relais & Chateaux
64 Boulevard Henry Vasnier
51100 Reims
T: + 33 (0) 3 26 24 90 01
Rooms from 325/660€ + Breakfast 28€ + Dog in room 15€
Shut first 3 weeks of January
Restaurant Gastro "Le Parc"
Open for Lunch and Dinner from Wednesday-Sunday
A La Carte 150€ + wine
Menu formula at 110€ + wine
Business Lunch 65€ + wine or 85€  with wine
Wines from 35€ – 450€ a bottle
Brasserie "Le Jardin"
Lunch and Dinner average spend 55€  with wine
Fixed menu 3-course lunch and dinner 28€ + wine
Open 7/7
Subscribe for free so you don't miss story & don't forget our searchable library of 7,000+ stories about France travel & Paris events, dining, lodging, shopping, French lifestyle news, book news, recipes, photography & more.
Shop our Amazon.com Boutique for the very latest books, travelers essentials & everything else available at Amazon.com. New items added daily. BonjourParis has been published since 1995 thanks to your support.
Search hint: start at the back pages for the most recent stock.
Short-cut to our 100 TOP SELLING ITEMS

(please wait for widget to load—updated daily)