A Provençal Memoir : A Feast at the Beach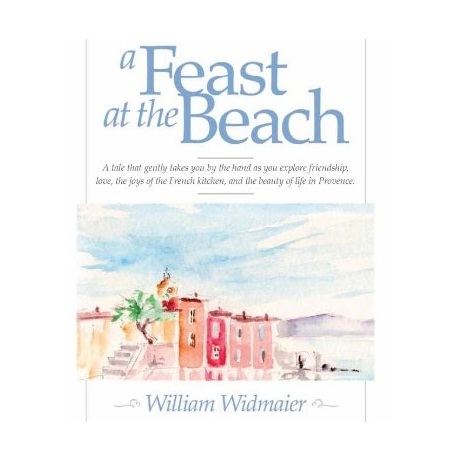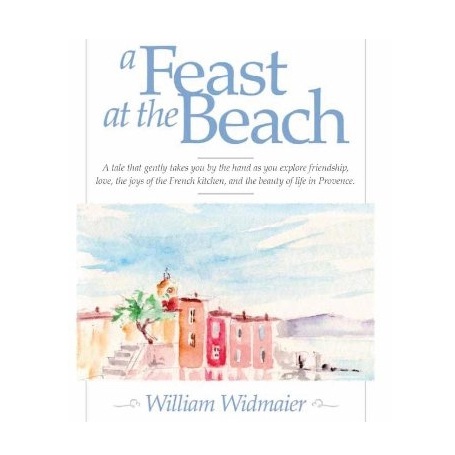 I'm sitting by the fire, looking out the window at the snow-covered ground and feeling the chill of winter. It's a great day for an escape to Provence: I pick up A Feast at the Beach and am immediately immersed in the warm Midi that William Widmaier evokes in his memoir of vacations with grandparents in St. Tropez. The good life of the south of France resonates on every page, drawing me in to the innocent joys of childhood in a simpler place.
Widmaier's memoir begins in the 1960s, before St. Tropez became the capital of glitz, glamour, and Bardot. Mémé and Pépé's 17th-century stone house outside of town was the warm, fragrant, and beloved locus for the adventures of William and his brother, Stephen. From the security of that solid family home, the boys explored the area, going mushroom hunting with Pépé, climbing the garrigue-covered hills in search of a hermit's cave, sailing in the bay, or playing in the vineyards.
And like any good French grandparents, Mémé and Pépé introduced their grandson to the pleasures of fresh and delicious food, ranging from a simple Dijon vinaigrette to a warm baguette from the bakery, fruits and vegetables from the twice-weekly markets or straight from the garden, soups made from scratch and simmered for hours, and a luscious tarte tropézienne from the pâtisserie for a special treat. Those succulent tales come complete with recipes at the end of each chapter, such as Lemon and Olive Chicken with French Green Beans, or une salade campagnarde provençale, bringing the fragrances and tastes of Widmaier's memories right to our own kitchens.
Like a warm summer evening, rocking on the front porch listening to family memories and tales, this nostalgic read is a real pleasure. In A Feast at the Beach, Widmaier invites us to Mangez lentement, riez, et  savourez la belle vie (Eat slowly, laugh, and savour the good life).
The months will surely pass quickly, and we'll soon be enjoying warm and sunny days. Until then, living vicariously in the south of France helps make the winter days pass.

Anne Woodyard has written about food and travel for France Today, Dream of Italy, and BonjourParis. She and her husband are the founders of Music and Markets tours, through which they introduce others to the wonders of Europe.
Please don't leave home without:
Medjet Assist. As a member of MedjetAssist, if you become hospitalized as an inpatient more than 150 miles from home, you will be transported at your discretion to the hospital of your choice from virtually anywhere in the world – at no additional cost.  Domestic air medical evacuations average $20,000 while international medical evacuations can exceed $100,000 – but not with the protection of MedjetAssist.
Leave a reply
Your email address will not be published. Required fields are marked *