Pompeii Exhibit at Musee Maillol in Paris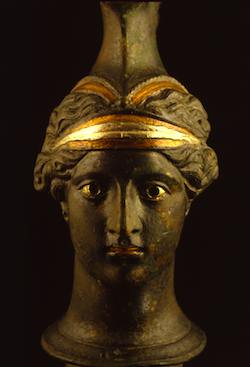 Any exhibition about life in the ancient Roman Empire is guaranteed to draw a crowd. The subject fascinates people of all backgrounds, ages and nationalities; look at the huge successes of Ridley Scott's "Gladiator" from 2000, or Stanley Kubrick's 1960 classic "Spartacus." So, the long line of people outside the Musée Maillol waiting to see "Pompeii – A Way of Life" is no surprise, although the show runs through February 12, 2012.
The Musée Maillol is the ideal choice for this exhibition because of its perfect size and that its history is neatly linked to the show's subject. Founded in 1995, by Dina Vierny, muse to French sculptor and painter Aristide Maillol (1861-1944), the building had a previous life as the Hôtel du Faubourg St Germain, famous for its sculptural fountains. Outside the museum on rue de Grenelle is Edmé Bouchardon's impressive example, Fountain of the Four Seasons, from 1739-45, reminiscent of the fountains in Rome and Venice.
The museum's permanent collection on the top floor includes a room of Aristide Maillol's bronze sculptures that are heavily influenced by Roman antiquity. One example is his interpretation of Venus, the Roman goddess of love, which you can compare directly to versions in the Pompeii exhibition.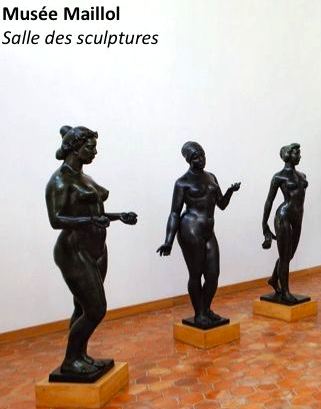 Be sure not to miss the paintings of the women in Maillol's life, including a portrait of his aunt "Tante Lucile" from 1892, which makes obvious references to "Whistler's Mother" painted in 1871, and currently exhibited in Musée d'Orsay.
Knowing that Roman antiquity has such a universal appeal, what makes this exhibition so different? What's interesting is that it delves into the private lives of the residents of ancient Pompeii, a small town close to Naples. In fact, this is the very first French museum to present an exhibit focused on a community's way of life versus artifacts and objects.
Thanks to extensive archeological studies and historical records, much is known about the ancient Roman Empire; its leaders, conquering armies and vast territories. Today all over Europe, there is evidence of amphitheatres, temples and aqueducts, yet for some reason there are no ruins of houses.
However, in 79 AD, thanks to a devastating Mount Vesuvius eruption, the history of Pompeii was preserved forever. Disturbing moldings taken from fossils of victims reference the eruption's destruction. Beginning in the 18th century, archeologists began to unveil private, daily Pompeian life, and this exhibition's 2,000 year old artifacts helps to reveal the lives they led.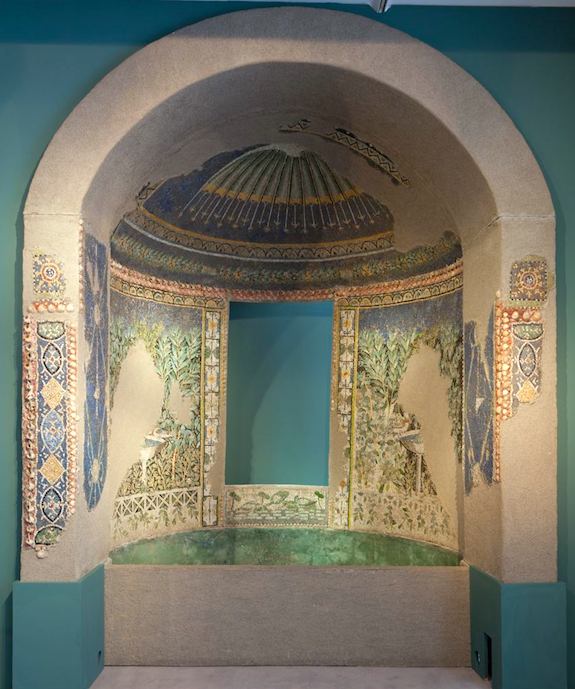 The most intriguing thing about life in ancient Pompeii is just how advanced it was. Although built around 2,000 years ago, these houses had running water, implements to warm and cool drinks, even heating and sewage disposal systems. This ruin's discovery taught the people of the 18th century just how far technology and knowledge had regressed. It also caused an important revival in architecture, for example in Paris, Prince Napoleon (1822-1891) commissioned a Pompeian style house for his residence at 18, avenue de Montaigne (sadly no longer in existence).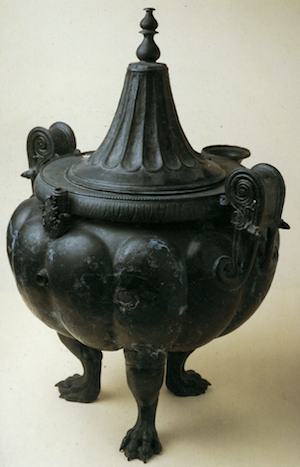 Each section of the museum represents a room in a Pompeian house displaying objects that would have been in the original house. The strangest thing about this is that many of them do not seem ancient at all, in fact, similar items can be found in designer housewares stores around Paris. For example, copper food moulds in the shape of a leaf, opulent gold necklaces that could be mistaken for jewelry from a new collection in Place Vendôme and carefully crafted furniture that resemble Art Deco pieces.
Pompeian houses were luxuriously decorated with mosaics, frescoes and fine statues made of bronze and marble. The first room in the exhibition demonstrates this luxury with an actual fresco, some mosaics and numerous life-size sculptures.
The advanced technology of the ancient Pompeians is not the only surprise in this show. An area largely ignored until recent years is their attitude toward sex. During excavations in the mid 18th century, phalluses were found everywhere in the town as part of paintings and sculptures, even along the sides of the streets. Obviously, this shocked these archeologists who viewed ancient Pompeii as a place of sin and the artifacts were swiftly locked away out of sight in museum vaults.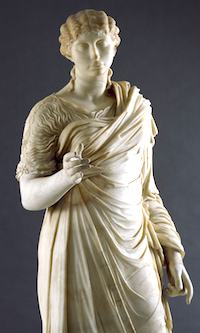 In today's more open-minded times, these objects have been re-examined. Historians explain that compared with today's standards, sex and eroticism were looked at in a much more practical and simple way in ancient Pompeii. Sex was celebrated for its magic gift of life. Venus, the goddess of love, and Eros, god of sexual love and beauty, were important figures of worship. There is a difficult-to-ignore bronze phallus on the way into the exhibition and the end of the show includes a room dedicated to Eros in Pompeii featuring interpretations of the phallus in all shapes and sizes. It would be impossible for even the most serious museum guest to not crack a smile.
This exhibition is a valuable mirror to contemporary society, as it was not just the attitude to sex that was liberal in ancient Pompeii; the city also accepted foreign religions and all citizens took part in elections.
"Pompeii – A Way of Life" runs until February 12, 2012.

Watch Reuters video of exhibit.

Practical Information:
Musée Maillol
59-61, rue de Grenelle, 7th Paris
Tél: 01 4222 5958
Métro: #12, rue du Bac
Bus: 63, 68, 69, 83, 84, 95
Vélib: 7005, face 2 bd Raspail; 7101, bd Raspail
Hours: Open daily including holidays. Sat-Thu 10:30am-7:00pm, last ticket 6:15pm. Fri 10:30am-9:30pm, last ticket 8:45pm.
Admission: €11 adult. Free for children under 11 years of age with adult. €6 reduced admission (see website for qualification details)
Dining: on premises at La Cortigiana, café and salon de thé
PHOTO CREDITS:
OEnochoe a tete de femme. Photo: © Soprintendenza Speciale per i Beni Archeologici di Napoli e Pompei / Photo Pio Foglia.
Musee Maillol permanent collection. Photo courtesy Musee Maillol.
Fontaine a cascade mosaïque  © Soprintendenza Speciale per i Beni Archeologici di Napoli e Pompei / Photo Pio Foglia.

Water heater: Museo Archeologico Nazionale di Napoli © Soprintendenza Speciale per i Beni Archeologici di Napoli e Pompei / Photo Archivio dell'Arte – Luciano Pedicini/fotografo.
Statue honoraire de femme drapée © Soprintendenza Speciale per i Beni Archeologici di Napoli e Pompei / Photo Archivio dell'Arte – Luciano Pedicini/fotografo.
Lindsey Marsh is the BonjourParis arts editor at large. Please click on her name to see her past stories published by BonjourParis.
Subscribe for free and never miss a story. Weekly newsletter has bonus content for subscribers only plus search our library with 7,200+ France travel and Paris events/activities stories.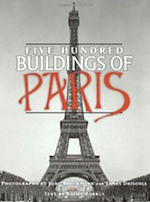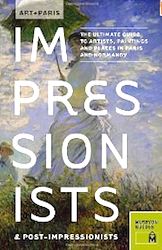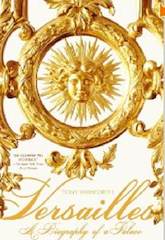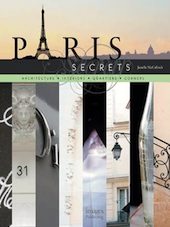 Five Hundred Buildings of Paris [September 2010, arrondissement-by-arrondiseement photographs & more]
Art + Paris Impressionists & Post-Impressionists: The Ultimate Guide to Artists, Paintings & Places in Paris & Normandy [July 2011; beautifully illustrated.]
Versailles: A Biography of a Palace [March 2010]
Paris Secrets: Architecture, Interiors, Quartiers, Corners [September 2011]

Direct airport transfer service
PARIS SHUTTLE is a leading Paris airport transfer service. Book your airport transfers in advance online for direct to-your-door service and check the current discount available to BonjourParis readers who book using our link.
Leave a reply
Your email address will not be published. Required fields are marked *