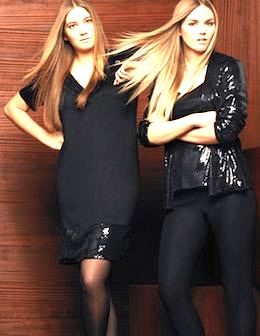 Finally: Paris retailers have come a long way, baby, in recognizing that over 75% of the women in the Western world are size 10 or larger. Just 10 years ago Paris had few options for women looking for anything larger than a U.S. size 10.
Today there are over 50 Paris shops loaded with stylish clothing in sizes up to 24/3X and, though harder to find, it is possible to find up to size 4x.
What to know before you go
Manage your price expectations: not only will the currency exchange rate ding your wallet, but French mass-market apparel costs more unless you get lucky bin diving at a close-out shop like SYMPA. If you can explain this, please do tell by commenting below. U.S. shoppers easily find regular sales, brand-name discount stores like T.J. Maxx, Marshall's, and true outlet centers where 70% discounts are everyday finds.
Plus size is called grandes tailles, in French.
French full-figure shops and catalogues call "grandes tailles" sizes 44 and up; that's a U.S. size 10. Don't shoot the messenger, please, that's just the way it's done there.
Some brands/stores have their own sizing, such as a 0-6 system.
Look if you like, but don't count on finding true plus sizes at vintage shops.
Know your U.S. size and in Paris start by trying on a size larger.

Plan your plus-size shopping trip with a Métro map, you're going to cover a lot of Paris.
Before leaving, measure your current best-fitting top, jacket (shoulder seam to shoulder seam and armpit-to-armpit, then sleeve length) and pants (inseam and widest part of seat) while garments are flat. Get METRIC measurements. Then take that tape measurer with you to Paris and do the same with garments you like found while shopping. You'll find wild disparity in sizing, but eventually you'll hopefully hit on the right size to try on.
About the list
When a website was available, we added it—click on the store name for complete info.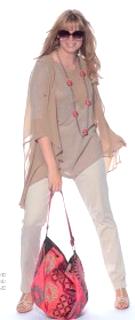 There's something for every budget and taste, from casual to career to evening, trendy to conservative.
Pack the plastic, girls, you're going shopping!
Multiple stores
91 bis, rue d'Alésia, Paris 14th
Tél: 01 4545 4165
10, rue de Passy, Paris 16th
Tél: 01 4525 8778
Better quality to expensive; "Encore" plus-size department; up to size 54 (rare).
Paris 7th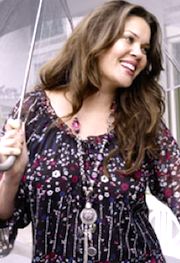 Inexpensive; great selection; multiple stores; trendy; up to French size 60.
French sizes 44-56
2, rue de Marignan, Paris 8th
Open Mon-Sat, 11am-7pm
French sizes 36-52
137 stores in France & sold at some department stores
CLIN d'Oeil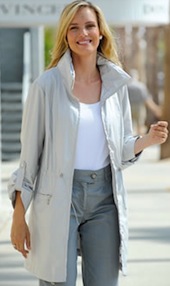 1, rue Pierre Lescot, Paris 1st
Couleurs
Recommended; no information available.
Casual clothing, knit tops, leggings, lingerie, swimwear, outwear
Multiple stores
Up to French size 54
Showroom that is sometimes open for walk-in retail sales
192, rue St. Denis, Paris 2nd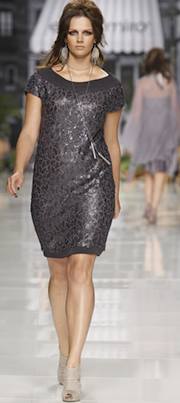 Tél: 01 4028 9882
Sold at the boutique and by some other stores
Femmes Rondes
Recommended; no information available.
Full-figure department
carries Marina Rinaldi & Persona
see photo (2 models) at start of this story
French sizes 42-54
133, rue de Sèvres, Paris 7th [NOTE: website says Paris 6th–ignore, it is 75007]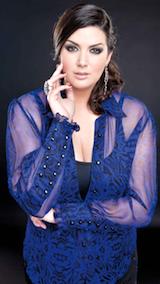 82, rue de Sèvres, Paris 7th
Tél: 01 5658 0137
Up to French size 58
"Dynamic fashion."
Apparel, lingerie, accessories & wide-calf boots.
41, rue Dulong, Paris 17th
Tél: 01 46 22 00 44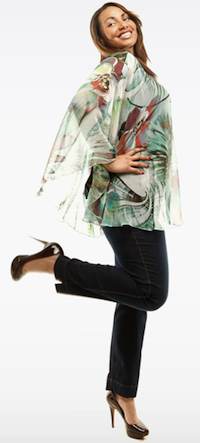 Similar to C&A; inexpensive, trendy, multiple locations in France & worldwide.
Multiple stores, international, 3 Paris shops.
Some items up to size 54
36, blvd Haussman, Paris 9th
Tél: 01 4770 6659
12, rue Saint-Gilles, Paris 3rd
Tél: 01 40 29 94 93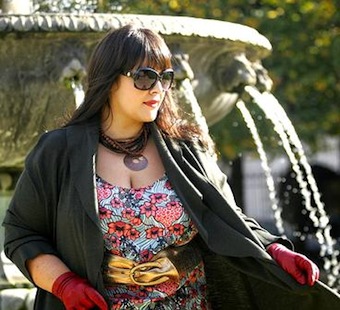 32 bis, blvd Haussman, Paris 9th
Tél: 01 4824 4341
Open Monday-Saturday 10am-7pm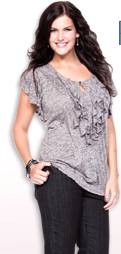 French 36-54 (US 6-24)
Multiple stores
33, rue de Longchamp, Paris 16th
Tél: 01 4727 4872
Custom tailor specializes in plus-size alterations
Very stylish; better quality; casual to career to evening.
56, rue du Four, Paris 6 th
Tél: 01 45 48 61 57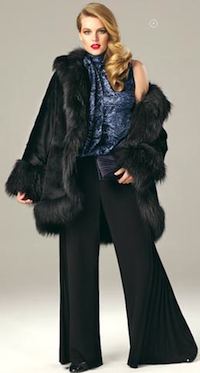 7, av Victor Hugo, Paris 16th
Tél: 01 4501 7735
23, rue des Francs-Bourgeois, Paris 4th
Open daily 10a-7pm
No Complex [see photo below]
Multiple stores.
36, blvd de Charonne, Paris 20th
Tél: 01 4373 5703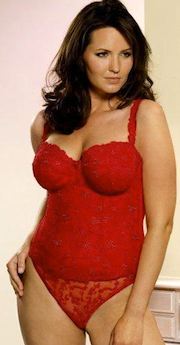 Lingerie French sizes 42-60; shapers & stylish plus-size lingerie.
Carries brands like Alain Weiz, Prima Donna & more.
62, rue d'Amsterdam, Paris 9th
Sizes 46-60
8, rue Poissonnière, Paris 2nd
Printemps department store
6th floor, "Mode Classique" Department, carries Christine Laure (see above)
Sizes 38-52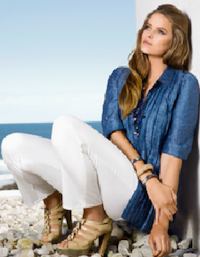 Toscane [Armand Thiery]
Many stores in Paris & throughout France
Multiple stores in Europe; sold at Printemps main store
Dali Wiederhoft