Paris Casino & Spa: Enghien-les-Bains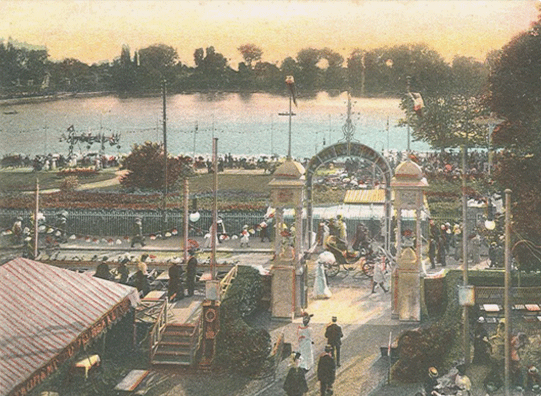 Enghien-les-Bains: thermal springs spa
A stone's throw from Paris in the northern département of Val d'Oise, the well-to-do spa village of Enghien-les-Bains was not always the picturesque getaway scene one finds today. Well before the French Revolution, a lackluster lake sat amidst marshland that was part of the duchy of Montmorency. In 1766 a priest at the Oratory worship of Montmorency discovered a warm sulfur spring near the lake and the area began to develop as a spa. The first thermal station was built in 1820 and a few years later was purchased by a Parisian hospital administrator, who also revitalized the marshland into what is now the more impressive lake. In 1860, the first hints of gambling manifested with games like billiards, bowling, and tops, which were soon followed by horse betting.
From ballroom to WWII Nazi "hot spot"
By 1901 the first casino was built beneath a large and impractical white canopy that jutted out over the lake above a ballroom, theater, grotto, and café. This construction was replaced in 1909 by the sturdier buildings that make up the current structure. In 1913, over 200,000 guests visited to gamble and soci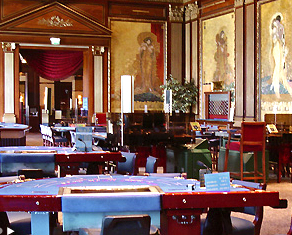 alize. During World War I, all gambling stopped and the casino was used as a military hospital. In 1919 the French National Assembly outlawed gambling within 100 kilometers of Paris, thus severely impacting Enghien's so-called "ruinous" activities until 1931 when such laws were relaxed. During World War II, Enghien-les-Bains served as a regular stopover for German troops. With the Liberation, the village would prove theater to violent confrontations between German troops and General Leclerc's armored division, helped along by local Resistance fighters.
Luxury resort-casino
In 1988, luxury casino chain Lucien Barrière gained rights to the baths and Casino Barrière d'Enghien-les-Bains was born. A few years later slot machines were installed and gaming revenue afforded a complete renovation of the gambling areas as well as the construction of a 13,000 square meter configuration dedicated to all forms of sports activities, well-being and health, todaycalled the SPARK center. The town also upgraded and funded its arts center to attract a wider variety of visitors. Regular music festivals can boast world-renowned jazz, contemporary, and classical offerings, even specialists like Chicago Blues groups.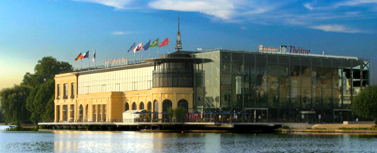 Several hotels surround the lake and offer easy walking access to both the village and a variety of restaurants as well as the casino. The Grand Hôtel Barrière Enghien is set back from the lake with impressive views from its (recommended) front-facing balconied rooms within a short stroll to the SPARK spa and health complex. The hotel also boasts a restaurant that usually requires advance booking for an appreciated dinner and includes a touch of old-world service by a tuxedo-clad staff.
Public transport access from Paris is best via the Transilien regional Paris line, a ten-minute ride from Gare du Nord. French bike and hiking enthusiasts frequently target Enghien-les-Bains as a Sunday destination and, once arrived, concede to its pampering options!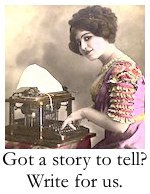 Practical Information
Important: your passport is required for casino admission
Enghien-les-Bains Tourism Office

Hotel Grand Barrière Enghien
85, avenue du Général de Gaulle, Enghien-les-Bains 95880
Tél: 01 3934 1000
Kathleen Burke is a writer and lover of France who lives in Paris and Massachusetts. She has written several stories for BonjourParis.
Subscribe for free
weekly newsletters with subscriber-only content.
BonjourParis has been a leading online France travel and French lifestyle site since 1995.
Top 100 France-themed books & more: Readers' Favorites.
Update your library with these selections….click on image for details.
Thank you for using our link to Amazon.com…your purchases support our free site.
Leave a reply
Your email address will not be published. Required fields are marked *