At a luncheon to beat all lunches, Institutional Investor announced the 80 hotels it considers to be the best throughout the world. Its panel of discerning travelers spent at least 52 nights in hotels and discussed them. One panelist logged 180 nights away from home. Each person voted and the votes were then tabulated. The hotels that received the greatest number of points took the prize. Granted, these hotels don't fall into the low (or even moderately) priced category; but if you scratch the surface of these findings, hotel aficionados will spot a growing trend in the hospitality industry.

Nigel Bolding, publisher of The World's Best Hotels, announced the winners at The Four Seasons – Georges V. This was only fitting since the hotel scored #1 in the competition. Michelin three-star chef Phillipe Legendre, formerly with Taillevant, took over the reigns of the hotel's restaurant "Le Cinq." People who eat there initially have their breath taken away by Jeff Latham's flowers – and then succumb to Legendre's culinary greatness.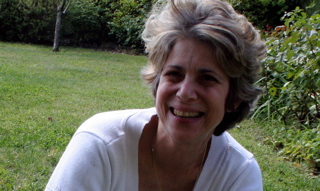 What is especially notable this year is that six of the hotels cited are located in Paris. It only goes to show that the French have opened their doors and hearts to travelers and have learned to cater to their wants and needs. Happily, Americans are returning to France in spite of the Euro/dollar conversion. If only the two were at parity.
Very British Nigel Bolding stated that guests derive positive or negative impressions about a hotel within the first two to three minutes of entering its doors – or even before. How you're greeted makes a lasting difference. Bolding stated that if you're a return guest and have to ask for the same item twice, the hotel staff isn't doing its job.
What do guests in luxury hotels want?
– Elegant design — by no means does that have to mean traditional;
– A hotel with a good dining room and around the clock room service;
– A concierge who can pull restaurant reservations out of their hats. Ditto for theater, concert and other tickets;
– High speed modem connects and WiFi;
– A business center which is open 24 hours a day;
– Voicemail that functions and two
phone lines;
– Discretion about their comings and goings;
– Spas and health clubs that pamper or offer a place to get fit;
– Comfortable lounge areas with bars;
– And needless to say, location, location, location.
When it comes to rooms, guests want:
– Really good beds – plus, a "palace" hotels should know what type of pillows clients like, e.g., firm or down (don't be afraid to make a request for your preference);
– High-count cotton sheets and duvets, or if a guest prefers a blanket, it should be available;
– Good reading lights and work space where you can set up a computer;
– Blackout curtains; if they are heavy, they should be able to be electrically controlled;
– A plasma screen television, VCR and a good sound system;
– A readable clock, so when people awaken during the night, the time is actually visible;
– Bathrooms should have the finest of amenities – not those tiny little bottles that can't be seen once you're in the shower. Bulgari will do just fine, thank you.
– Fluffy bathrobes (specifically sized for men and women depending on who's occupying the room);
– Soft towels that are placed on a heating units during winter months;
– A bathtub and a separate stall shower with multiple jets;
– A high-speed hairdryer;
– A makeup mirror with sufficient lighting so you can actually see what you're applying on your face.
Guests appreciate receiving special "treats" upon arrival and at night. I know that I'm always delighted to be greeted with a beautiful floral bouquet. My favorite London hotel,
51 Buckingham Gate
spoils me each time I stay. Sometimes fruit, sweets from
zchocolate
and a miniature bottle of an after-dinner liqueur appear. They're never the same, but make me feel ever so pampered.

I've learned to ask about sound-proofing when booking a room. If there's construction next door or a lot of street traffic, please spare me and place me in another part of the hotel. Ditto for weddings. But those are my personal gripes , and I will save them for another time.

In the meantime, bravo to Paris' hotels that are considered to be among the world's best. If you've stayed in any (or more than a few), Joe and I would like to hear your impressions!

Four Seasons – Georges V
www.fourseasons.com/paris

Hotel de Crillon
www.crillon.com

Hotel Le Bristol
www.lebristolparis.com

Hotel Plaza Athénée
www.plaza-athenee-paris.com

Le Meurice
http://www.meuricehotel.com/

Park Hyatt Paris-Vendome
www.paris.vendome.hyatt.com

Please access
www.joesentme.com
for up-to-date travel information.