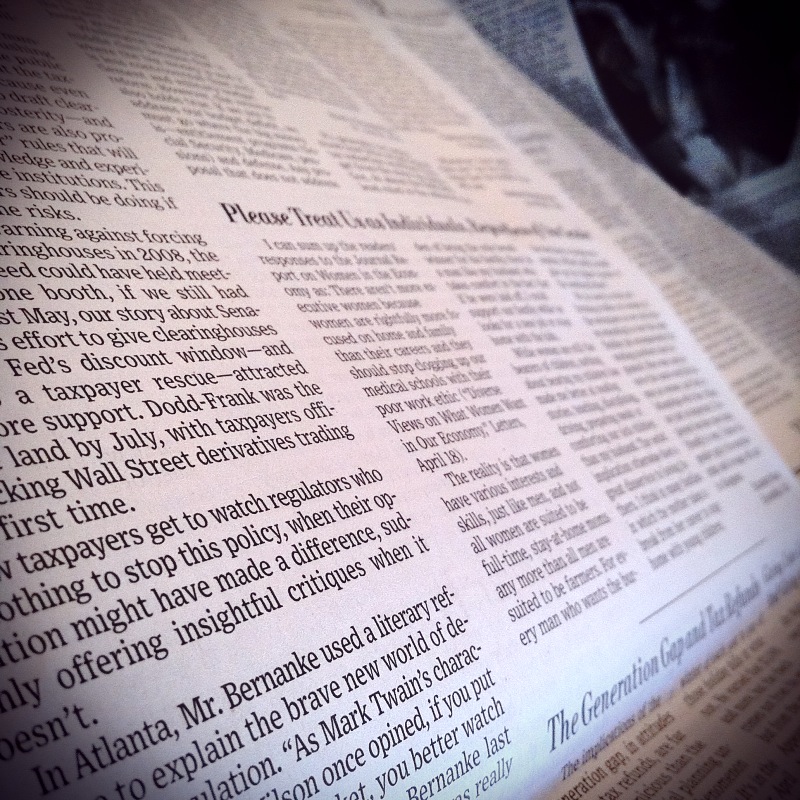 Dominique Strauss-Kahn
Dominique Strauss-Kahn continues to make the news. Last Friday, he was released on his own recognizance and his bail was lifted after his accuser's credibility was found to be more than suspect. Manhattan district attorney Cyrus Vance and his team found their case crumbling.
On Friday the Telegraph [UK] reported DSK and a "mystery woman" can be seen on hotel video captured in a hotel elevator at 1:20am on the day of the alleged attack. The woman did not work at the hotel and she reportedly declined to speak to investigators. Whatever may or may have not happened, Dominique Strauss-Kahn was served breakfast for one that morning.
France 24 reported prosecutors are probing an attempted rape claim filed in Paris by 32-year-old French writer Tristane Banon. Her complaint alleges that DSK attempted to rape her in 2003 as she was interviewing the then-finance minister. Even though Banon has publicly discussed the incident, she didn't file charges until now.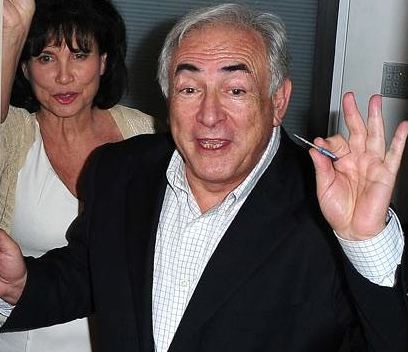 This past week Dominique Strauss-Kahn's lawyers continued to push for case dismissal and they stated the former head of the IMF would not consent to a plea bargain.
Banon must provide evidence of attempted rape rather than just sexual assault. In France attempted rape charges can be brought as long as ten years after the event. Assault charges expire after three years. France 24 provided more background information about Tristane Banon.
According to Reuters, "An opinion poll carried out as a result of Banon's complaint this week found two thirds of respondents did not want Strauss-Kahn to be a candidate in the 2012 election. A larger sampling of the poll believes he will not choose to run."
This week, Dominique Strauss-Kahn and his wife Anne Sinclair gave notice to vacate their Manhattan premises.
Christine Lagarde
On Tuesday the former French Finance Minister assumed the role as the first female head of the International Monetary Fund.
On Friday France 24 reported that the French courts again delayed their decision about whether or not Lagarde will face a criminal investigation. Mme Lagarde is facing claims that she abused her authority in 2007 when she intervened in a dispute between French businessman Bernard Tapie and Crédit Lyonnais.
Tapie, former head of sporting goods company Adidas, has long waged a legal battle claiming he was cheated by Crédit Lyonnais, which handled the 1993 sale of his stake in the company. Crédit Lyonnais, once publicly owned, had been wound up and its liabilities were taken over by a state-operated consortium. Tapie's claim was initially written off as bad debt.
In 2007, Lagarde intervened and ended the court dispute by ordering a special panel of judges to arbitrate. In 2008, arbitrators awarded Bernard Tapie a 580 million euro payment, according to the NY Times. The out-of-court settlement scandalized opposition politicians.
According to the Financial Times, the decision by the Court of Justice of the Republic has been postponed until August 4.
Paris Fashion Week Show Highlights
Fashion lovers gathered in Paris this week for the Paris Fashion Week Haute Couture Fall-Winter 2011 presentations. Fashionistas saw collections from designers including Valentino, Giorgio Armani Privé, Givenchy and Jean-Paul Gaultier. Reuters reported that Galliano's absence was felt at the Dior haute couture show.
Chanel dazzled with a set recreating a life-size Place Vendôme and the clothes were pronounced classically beautiful. Giorgio Armani Privé dedicated his collection to victims of the earthquake and tsunami in Japan.
Emerging French talent Alexandre Vauthier's collection was dominated by dramatic head-to-toe red outfits.
Tour De France
The first week of the Tour de France saw pounding rain and nearly a record number of spectacular high-speed crashes for a starting week that forced several injured favorites out of the race. American team RadioShack was essentially wiped out when injuries forced team leaders Chris Horner and Janez Bracevic to drop out; and crowd favorite Belgian Tom Boonen also withdrew because of injuries. The race leader after a week is Thor Hushovd, but that could change next week when the race moves to the Pyrenees and Alps mountain stages. Alberto Contador, winner of the last three TDFs, is a climber and watch for him to dominate there, especially in stages 12 and 14. Cadel Evans and Andy Schleck will no doubt be hot on Contador's pedals. Watch for our weekly recaps on Monday in our France Daily News section.
Vacations
According to The Connexion, forty-five percent of the French won't be going on vacation this summer or will have stay-vacations. The main reasons cited were finances, saving money for other things, choosing to visit relatives or simply doing things at home.
Paris Plage returning to Seine quais
The City of Paris announced that the Paris Plage will be installed for a month starting July 21. This is the tenth time tons of sand cover the quai cobbles to create a beach on the Seine. France 24 news has an English-language interview with the designer with footage of past Paris Plage scenes and future plans for Paris pedestrian Seine quai walkways you can watch by clicking here.
Who knows what will be in next week's news from France.  Even though it's summer, it's doubtful it will be boring.
© Paris New Media, LLC
Not yet subscribed to BonjourParis? Sign up for your free subscription & we'll send you 50 original stories, news, recipes and travel photography every month from your most complete online France travel & Francophile lifestyle eZine.  RSS or email.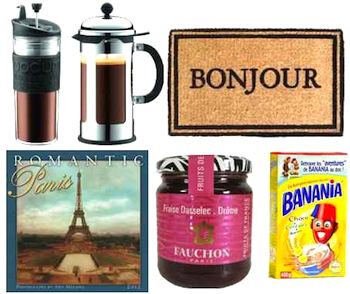 New additions to our BonjourParis Amazon.com Boutique:
Bodum limited edition set French press pot + travel press
"Bonjour" welcome doormat, natural fibers
Calendar, Romantic Paris (for wall)
Fauchon preserves made w/strawberries from Drôme
Banania chocolate-banana breakfast cereal
You can buy anything from Amazon.com at our store w/the same competitive prices & fast delivery. Your purchases support costs of keeping BonjourParis your most complete online France travel resource. Merci in advance.
***Search hint: start at the back pages for the most recent stock at the BonjourParis Amazon.com Boutique.
Hurry! AutoEurope just announced a July sale . . .

One-stop shopping for air, hotel & car rental deals:
To rent a car with a 5% discount for BonjourParis.com readers, click Auto Europe Car Rental
To rent a hotel, click Auto Europe Hotels
To buy international flights, click Auto Europe Flights