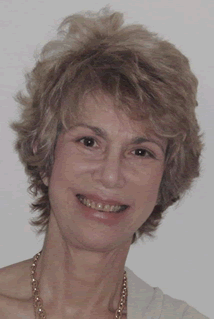 For the first time in eight years, I'm proud to be an American living in Paris and relieved I'll no longer need to make excuses for George W. Bush to my French friends and neighbors.
No, I was not in favor of the War in Iraq. Not everyone was convinced there were weapons of mass destruction. The French were fast to say that even though they didn't like the Bush Administration and many of its policies, they weren't anti-American.
I opted to spend Inauguration Day in Washington, DC, and to be "part of history." The expression sounds trite, but it's true. People descended on the Nation's Capital and no matter where you went, you couldn't help encountering people who were in town for the event. It's the passing of the torch and, we all hope, a new beginning. Even if they were nowhere near the Capitol, just being on the Mall was enough to be a part of the event. 
There was such a feeling of solidarity. People who'd normally never talk to one another became friends as they waited (and waited) to board the Metro. Getting around the city was a walking event, and people from all over the world gathered together to welcome President and Mrs. Barack Obama and their daughters to the White House.  
 
People were literally in tears (of happiness and from the cold) as they watched the 44th President of the US, the first Black American, be sworn in by the Chief Justice of the United States.  
In Paris, there were at least twenty events taking place including one at the Hôtel de Ville (City Hall). Democrats Abroad France didn't lose any time or lack for organization. Americans held celebrations all over the world.  
Messages from Bonjour Paris readers streamed into my email box:  
Phyllis Flick, who's originally from Philadelphia and has been living in Paris for the past seven years, said, "With Obama's election, our image changed in one fell swoop. The difference was notable even running up to the election and the fact Obama got that far was amazing. When he was elected President, we regained our good standing in the world. Once again, we're known as the land of opportunity where people can realize their dreams. Something like this would never happen in France and people know that. I certainly feel very proud of our country."  
The French are excited about this election. Elle Magazine has a quiz this week "Are you more Michelle or Carla?"  
Bud Korengold, a Bonjour Paris contributor wrote, "Ambiance, Ambiance. Last summer my sister in California sent me an Obama '08 baseball cap for my birthday. With the onset of cold weather I started wearing it daily in my rural Normandy community where I am not only the only American in town but also the only one for many miles around. Since then I've steadily received thumbs-up signals and occasional pats on the back and startling smiles from the local French citizens whose paths I've crossed for more than ten years with nary a sign of recognition." 
Monique Wells, a Paris resident, sent an email saying," I feel redeemed! I couldn't believe that Americans re-elected G.W. and I always felt the need to disclaim him, particularly since we are both from Texas. Now I can proudly say that our country has turned a corner and that we have a real chance for a brighter future." 
Madelyn Byrne who is based in London, but heads Paris Perfect Apartments, commented, "There are more eyes watching the Presidential Inauguration than in recent history. The question on the streets of London is if America can do it, when will the UK elect a black prime minister? There were dozens of celebrations from a 'Yes We Did' Inauguration Party to many others." 
Bill Russo, Vice President, International Operations & Business Development wrote, "The election of Barack Obama instantly changed the perception of the country from negative to positive. Living in the capital city of China, we're exposed to people from every country. I have to say this election was almost unanimously regarded as the finest example of the power of our democracy.  
"As an American, my high-school aged daughter is by far in the minority among her classmates (she attends the Western Academy of Beijing). She said that after four years of having to be shy about her national identity (we arrived here in 2004), her classmates are now envious once again that we come from a country where anything is possible…you have to admit that's pretty cool!" 
If people weren't attending an event, they could sign onto the Internet. Facebook and other social networking sites enabled people to participate virtually in the swearing in and other festivities. More people watched this event than any one previously— either on television or online. 
Welcome to the first Black American President. Barack Obama is inheriting some the greatest problems the world has ever known. But he's challenging citizens to assume responsibility and not sit back and wait for someone else to come to the rescue. 
Everyone, no matter his or her political affiliation or nationality, was unanimous in wishing him and his administration luck. Even though the weather was forecast to be cloudy, the sun was shining.  
Where were you on Inauguration Day? How did you celebrate? Do you feel the world will become a better place? 
© Paris New Media, LLC 
[email protected]