Monaco Royal Wedding, Ducasse, Auguste & Sassotondo Buzz
MONACO ROYAL WEDDING
Super-chef Alain Ducasse has had a love affair with Monaco since at least 1987 when the late Prince Rainier III asked him to take over the direction of the kitchens of the Hôtel de Paris, Monte Carlo, jewel in the crown of the SBM (Societé des Bains de Mer). Ducasse not only rose immediately to the challenge, he promised His Serene Highness (HSH) that he would win three Michelin stars within three years, and he did. Job done! Well, not exactly: since then he lost one and regained it. Today working at Louis XV, Monaco, is a golden ticket for many young maverick chefs, who take techniques honed in the kitchens (the size of two tennis courts) global.
Since 2008 Ducasse has lived in Monaco. Recently he and Executive Chef Franck Cerutti were invited by HSH Albert II, Sovereign Prince of Monaco and Miss Charlene Wittstock to prepare their wedding reception dinner on the terraces of the Salle Garnier on Saturday, July 2.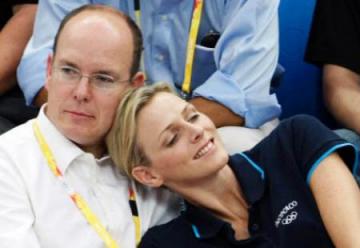 "Being chosen honors me and my team. It also honors Mediterranean cuisine, paying tribute to a rich and generous land, a cuisine respectful of its environment," says Ducasse.
Garnier is the Belle Epoque replica, in miniature, of Garnier's Paris Opera House, inaugurated in 1879 with a performance by Sarah Bernhardt dressed as a nymph.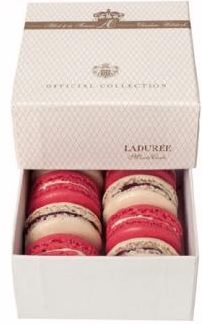 The wedding dinner will be prepared in the kitchens of Louis XV, with a temporary kitchen located on site. As for the theme of the dinner, Monsieur Ducasse says he will work with his team to combine the essence of taste, with emphasis on local produce from the gardens and fields of Roc Agel, the royal retreat and farm located above Monaco. It's a secret but rumor has it the wedding dress is by Georgio Armani and HSH will wear the white uniform of the Carabinier (cavalry).
To mark the occasion Ladurée is making limited edition macarons. Restaurants feature "Menus Mariage Princier." Brasserie de Monaco created a rosé beer with white foam, the colors of the Monaco flag. Manufacture de Monaco's porcelain is decorated with 24 carat gold leaf. Moghadam, Monaco's leading oriental carpet specialists, have woven a 200 meter x 2 meters rug in pure New Zealand wool and red silk. After the wedding it will be cut up, signed, numbered and auctioned, profits going to the Fondation Prince Albert II de Monaco and a charity of the bride. Send postcards home using the special edition postage stamps. Can't wait.
Official royal wedding website
AUGUSTE, Paris 7th
Auguste, Paris, for lunch, what a great idea. Let's meet there. 35€ includes amuse-bouches, three exciting courses by Gaël Orieux that'll blow your mind. Alert readers will recall that Gaël was second to Yannick Alleno at Le Meurice and he's also cheffed chez Taillevent, Bocuse and Senderens. He named his 30-seater contemporary space for Auguste Escoffier. Don't expect Sole Mornay or Peach Melba, but do expect a historic meal.
This guy's got a passionate look in his eyes that gleam like one of the fish he's trying to sustain. Mr Goodfish is the name, "OK Mr Goodfish" is the game, and on Orieux's menus they're marked with the logo.
"It doesn't mean certain fish are banned, it means sensible fishing so that stock is not endangered," he explains.
He has the 10 Commandments of ethical fishing posted up in his kitchen such as "diversify your choice." Choose coley or gurnard instead of cod, mackerel or pilchards instead of tuna.
"Working in kitchens, before Auguste, I realised we were always using the same fish. Mr Goodfish means I'm buying a diversity of fish, which is good for the ocean, cheaper and good for you," he insists.
When he launched Auguste in 2005, Orieux asked the French Ministry of Agriculture for a list of endangered fish, so he could make sure not to use them. They couldn't oblige, "so that was the beginning of Mr Goodfish.com, " he grins.
If Orieux could be one of his dishes he's Huître creuses "Perle Noire" Cadoret, en gelée à la diable, Mousse de raifort.
But, what will you be? Getting down to lunch, because you must be hungry by now. The menu changes daily, everything's seasonal. Start with Capuccino de cresson à l'oeuf poché, infusion d'huile de noisette du Piémont. Or, Risotto "Acquerello" et finesses de seiches. Couteau (razor-clam) de mer au yuzu. Then Merlu (hake) de St. Jean de Luz en persillade. Chantilly de pomme de terre au thym. Mind-blowing. Or, Volaille fermière, velouté de foie gras au poivre long. Pomme de terre "banane" et poireaux.
I could eat here every day, and my friend Ian just moved into the 'hood to do just that! Dessert? You bet. Dacquoise de noix de coco et framboise, mousse de citron vert. Or, Soufflé à la pistache 100% naturelle, Glace à la vanille. One criticism: a little too sweet. The sharp white Saint-Véran, Domaine Joseph Drouhin 2009 (9€ a glass) took care of that.
Tél: 01 45 51 61 09
54, rue de Bourgogne, Paris 7th
Métro: Varenne,
Closed Sat-Sun 1-22 August
Lunch 35€ Dinner A La Carte 72/115€
Tasting Menu 85€
SASSOTONDO, Paris 11th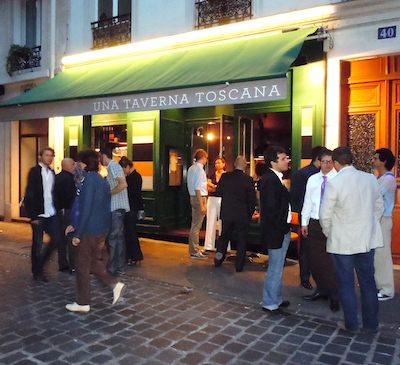 Now here's a thing, Frederic Hubig-Schall just launched another eaterie. And, in the same rue as his other two, Astier and Jeanne A. He's becoming the Christian Constant of the 11th arrondissement, n'est-ce pas? Sassotondo, dedicated to The Rolling Stones, is open for dinner only, which figures as Stones & Co. probably don't get out of bed until around 8pm just in time for chef's Antipasti, Primi Piatti, Secondi Piatti, Formaggio della Settimana, Dolci and some fragrant Italian wines. Deco's vintage, small garden, more in our next cara.
Don't tell anyone, but rumor has it Fred's got his eye on the boulangerie now! Someone tell Jumping Jack Flash this place is a gas, gas, gas.
Sassotondo
Tél: 01 43 55 57 00
40, rue Jean-Pierre Timbaud, Paris 11th
Métro: Parmentier/Republique
Closed Tuesday Night – Gone Rock n'Rolling
Margaret Kemp is a Cordon Bleu graduate who spent a year traveling the world, working and watching in the kitchens of top chefs from Sydney, Australia via Bangkok, Hong Kong, California, New York and France. She reports for BonjourParis on the latest European trends, restaurants and hot spots.
Photo credits
Prince Albert II and Alain Ducasse photo courtesy of ©P. Monetta
Other photos courtesy of restaurants featured
Did you know you can buy travelers' essentials like luggage, guidebooks, cameras plus imported gifts for Francophiles at our Amazon.com French Marketplace? You benefit from competitive pricing and speedy delivery as your purchases support costs of keeping BonjourParis your most complete online France travel resource. Merci in advance for your support.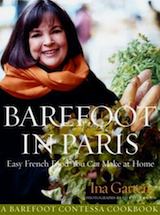 Barefoot in Paris is suffused with Ina's love of the city, of the bustling outdoor markets and alluring little shops, of the bakeries and fromageries and charcuteries—of the wonderful celebration of food that you find on every street corner, in every neighborhood. So take a trip to Paris with the perfect guide—the Barefoot Contessa herself—in her most personal book yet.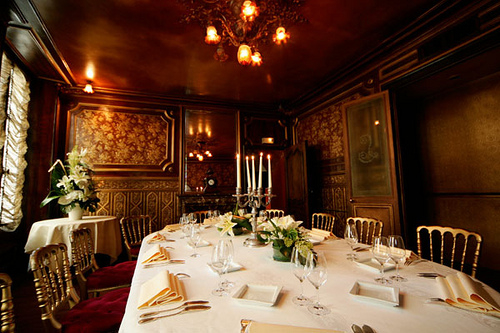 "Le Restaurant, A Parisian Invention" . . . "Paris Market Walk" and "Chocolate Tour" are just a few of the engaging and intimate guided gastronomic tours offered by our partner, Context Travel. Critically acclaimed scholars with an expertise in Paris and French gastronomy, art, history and more reveal an in-depth look at Paris that you simply can't get on your own. Perfect for intellectually curious travelers and solo travelers who enjoy gourmet dining in the company of other foodies . . . click here for more about  Context Travel Paris gastronomic & other tours
Leave a reply
Your email address will not be published. Required fields are marked *