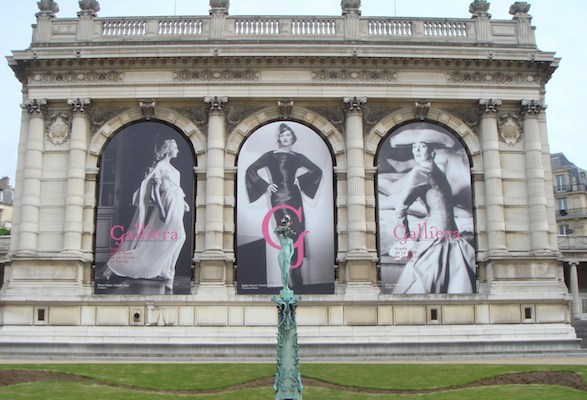 In Paris, where culture and style is a way of life, it's only fitting that among its smorgasbord of museums, one can find galleries dedicated to fashion. For any fashion devotee, there are several jewels that are not to be missed.
Musée Galliera
Paris has been the epicenter of western fashion since the 17th century, but it wasn't until the 1900s that a formal museum for costumes and fashion was established. The Musée Galliera, also known as the Musée de la Mode de la Ville de Paris, comes with a storied past.
Its roots began in 1907 when a group of collectors and historians came together to form the Société de l'Histoire du Costume. Lead by Maurice Leloir, the society's goal was to collect garments, raise funds and win over public interest. The Society amassed a collection of over 2,000 fashion prints, sketches, dresses and suits, including important pieces by the couturiers Charles Worth and Jacques Doucet. Several exhibits were held at the Musée des Arts Decoratifs and Hôtel Madrazzo until the entire collection was donated to the city of Paris in the 1920s. However, all of the Society's tireless efforts ended as the Second World War began.
Thirty years passed before an initiative to establish a fashion museum was restarted. The 2,000-piece collection was relocated from one museum to another until it finally found a home in Musée Galliera in 1977. Today, the same passion and dedication that inspired the Society continues through the creative efforts of Olivier Saillard, the museum's director and curator.
The collection has grown to 90,000 and counts awe-inspiring pieces from the 18th century, some worn by Marie Antoinette, to the present, including Brigitte Bardot's Dior wedding dress and the famous Givenchy black dress worn by Audrey Hepburn in Breakfast at Tiffany's.
The museum is currently under renovation and is slated to reopen in 2013. While waiting to unveil the museum's new look, Mr. Saillard organized two off-site exhibitions this year. One is the highly acclaimed Madame Grès retrospective at the Musée Bourdelle; the other is the 18th century display at the Grand Trianon in Versaille.
The program for 2012 has not been announced so please check Musée Galliera for further announcements.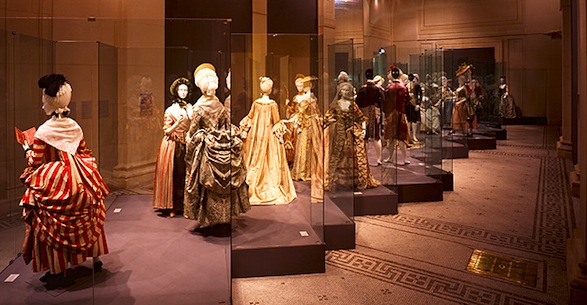 Musée de la Mode et du Textile
With the Musée Galliera's behemoth collection, its closest rival in Paris would be the Musée de la Mode et du Textile. Located in the Louvre's Rohan and Marsan wings, the museum boasts an impressive collection of textiles from the 7th century and costumes from the Regency period to the present.
This year, the museum drew in crowds to view Ralph Lauren's car collection, Jean-Paul Goude's work and the creations of conceptual designer Hussein Chalayan.
For 2012, the fashion industry is anticipating the opening of the Louis Vuitton/Marc Jacobs exhibition on March 6. Scheduled to run until September 16, the exhibition will focus on the parallel lives of the two fashion luminaries. It will also shed light on how the brand defined luxury for an entire century while staying relevant as the world saw political and economic changes. Louis Vuitton, the designer, first gained recognition in the public eye when Napoleon III appointed him as the official "layetier" (a trunk maker) for his wife, Empress Eugénie. His namesake label was founded in 1854, and what started as a travel goods company is now one of the leading arbiters of style. The brand has expanded its offerings to ready-to-wear, accessories and books and is helmed under the creative direction of Marc Jacobs. In any given collection, Jacobs infuses layers of references in his creations. His collaborations with contemporary artists Stephen Sprouse, Richard Prince, and Takashi Murakami punctuated the intertwining relationship of art and fashion. Presently, news of collaboration with dot-centric Japanese artist Yayoi Kusama is floating around.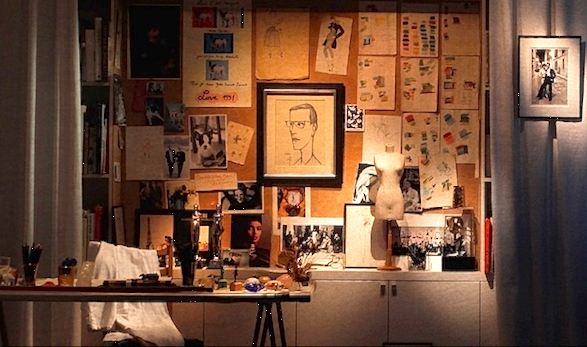 Fondation Pierre Bergé–Yves Saint Laurent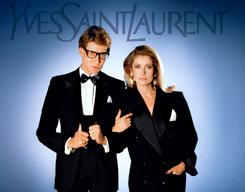 And speaking of art and fashion, the most iconic expression of fashion's dialog with art is the Mondrian dress designed by Yves Saint Laurent in the 60s. This dress, among many of his revolutionary designs like the le smoking suit, trapeze dress and safari jacket can be viewed at the Fondation Pierre Bergé‑Yves Saint Laurent.
Yves and his partner, Pierre, opened the foundation in 2002 after the Haute Couture department ceased operations. In addition to YSL-focused programs, the exhibition space also pays tribute to contemporary artists like David Hockney, André Ostier and style mavens like Nan Kempner.
Through January 29, 2012, the exhibition space will show the work of Berlin-born photographer Gisèle Freund. The main draw is the series of portraits of literary greats such as James Joyce, Virginia Woolf, and Colette.
Fashion students and historians may gain access to Yves' atelier and the conservation room by a special appointment. On my last visit, I was granted special access to Yves' atelier. At first glance, it appeared as your standard design room: dress forms, sewing tables, steamers and other trinkets abound. But, as anyone knows, life is indeed in the details. Looking closer, sprinkled around were accessories, photographs, sketches and mood boards that were the starting point of his designs. In the conservation area, archives of his past collections are stored in a stark white room lined with rows of humidity and temperature-controlled containers. There was an intricately embroidered gown by Lesage, a tuxedo suit, and pieces from his Russian collection. The foundation is a culmination and celebration of Yves' forty-year career. His designs empowered women and in many ways signaled a new wave of modernism.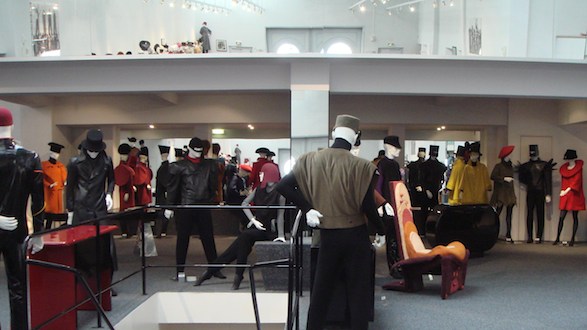 Musée Pierre Cardin
In the height of the swinging 60s among powerhouse designers like Yves Saint Laurent, Emilio Pucci, and André Courrèges, was Pierre Cardin. Famous for his futuristic space age dresses, use of bold colors and geometric shapes, Pierre was a key figure in defining the cultural decade. In the Musée Pierre Cardin, located just outside of Paris in Saint-Ouen, where over a thousand pieces are archived, on display are hundreds of his designs that represent his originality and vision. His sculptural sheaths, shift dresses and tailored jackets embody the essence of the Pierre Cardin legacy.
Nowadays, in part because of licensing deals he forged in the 1970s, the Cardin name can be found virtually everywhere, from cars, rice cookers to pens. Because of his name's ubiquitous nature, to some, the fashion house has lost its luster.  But this depends on whom you ask. Today, his business model is widely followed by many designers and celebrities. As for his designs avant-garde Japanese designers and London's up and coming superstars Richard Nicoll and Louise Goldin count him as a source of inspiration.
These four museums reflect the ever-evolving ideas that inspire fashion. Not only do they showcase the technical and creative prowess of designers but they also echo the social underpinnings of our time. For the fashion-savvy who's looking for more than retail gratification, these museums are an invitation to an incredible experience. After all, where else can you say you were this close to Marie Antoinette's ball gown or sat in the studio where Yves Saint Laurent once worked? Only in Paris, mes amis.
Practical Information
10, avenue Pierre Ier de Serbie, Paris 16th
107, rue de Rivoli, Paris 1st
Fondation Pierre Berge‑Yves Saint Laurent
5, avenue Marceau, Paris 16th
33, blvd Victor Hugo, Saint-Ouen 93071
Fashion exhibitions are scheduled in other museums and venues as well. From time to time, fashion houses organize their own projects like the Chanel Mobile Art and the Hermès Festival Des Métiers.
Outside Paris, there are the Christian Dior Museum in Granville; Le Musée Louis Vuitton and workshop in Asnières, Centre National du Costume de Scène in Moulins, and Le Musée des Tissus et des Arts Décoratifs in Lyon.
2012 schedule
Pierre Cardin
Ongoing
Past, Present, Future
Fondation Pierre Bergé—Yves Saint Laurent
Through Jan 29, 2012
Gisèle Freund
Les Arts Decoratifs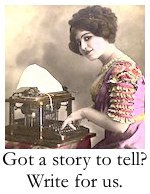 Mar 6—Sept 16, 2012
Louis Vuitton/Marc Jacobs
2013 schedule
Museé d'Orsay
Sept 25—Jan 20, 2013
Impressionism and Fashion
Les Arts Decoratifs
Sept 20—Feb 10, 2013
Van Cleef & Arpels

Diana Suyat is a New York/San Francisco-based fashion stylist and writer. She has been working in the fashion industry for the last 10 years. Please click on her name to learn more about her.
Subscribe for free
weekly newsletters with subscriber-only content.
BonjourParis has been a leading online France travel and French lifestyle site since 1995.
Top 100 France-themed books & more: Readers' Favorites.
Update your library with these selections….click on image for details.
Thank you for using our link to Amazon.com…your purchases support our free site.