Meandering in the Paris 7th
After seeing those "when you're in Paris" sights you just can't miss, there are many others that will take your breath away. If you have time, try to explore individual arrondissements. That's the most interesting way to learn about this city of villages. If people didn't know about the
Rodin Museum
and its spectacular gardens, where The Kiss reigns supreme for art lovers and romantics, they do now. After all, this is where Carla Bruni (the wife of France's President Sarkozy) appeared as a tour guide in Woody Allen's film
Midnight in Paris
. For a euro (or for free if a child under the age of eight accompanies you), you can access the three hectares surrounding the Hôtel Biron, the former workshop of Auguste Rodin while he was living in the Villa des Brillants in the Paris suburb of Meudon. Rodin proposed the French state take over the property in the early 20th century house and restore it, on the condition they turn it into a museum to display his works and paintings he'd acquired by Vincent van Gogh and Renoir. Architect Jacques Sgard landscaped the garden. Even though it's formal, complete with a reflecting pool and parterres, there are plenty of places to relax, and when the roses are in bloom, you're in for a treat. There's a cafeteria on the premises, but for my money, bring a picnic and simply veg out in one of the ever-so-inviting areas. You don't have to walk far to assemble a picnic. If you're feeling as though you want nothing but the best, head to 36, av. de la Motte-Picquet and buy food fit for royalty at
Lenôtre
. This won't be the least expensive carry-out meal you've ever had, but there are occasions when splurges are in order. Or walk around the corner to the market on rue Cler. It's a favorite pedestrian shopping street with people who live in the 7ème and also with tourists. If you feel like feasting on Italian delicacies (not to mention an incredible selection of hams), don't miss
Davoli
. And yes, there is a good selection of wines to accompany your meal that you're going to consume when (and if) you walk back to Rodin Museum. If you're a cheese addict, you'll appreciate
Marie-Ann Cantin
fromagerie at 12, rue du Champs de Mars . You can point, pay and run. But, if you want a real education, go inside the store where the cheesemongers might give you a mini-lesson about artisanal cheeses. There's an excellent bakery on the rue Cler across from Leader Price , a discount grocery store. Don't hesitate to buy water and more there, because after you've spent your money on food glorious food, you might want to save a few centimes. Rather than returning to the Rodin gardens, you might rather picnic on the
Champ de Mars
, located between École Militaire and the Eiffel Tower. People gravitate here to eat, for parades and simply to hang out. Children play with one another—and what could be more perfect? You can see the Invalides and, if so inclined, tour this incredible military museum and pay homage to Napoleon's tomb. Be careful not to walk into the wrong entrance or you'll find yourself in a military hospital—which isn't on the usual walking path. Done that and been there and don't need to make a repeat visit and sadly, a few of those soldiers are still alive. Some people miss the basic ideas of Parisian city planning, based on Baroque principles of urbanism established by the Pope Sixtus V and his architect Domenico Fontana in Rome in the 1580s. Simply, this part of Paris is built on a perspective axis so you can see the
Invalides
, the Eiffel Tower and the Trocadéro from one vantage point, the south side of the Champ de Mars. Even though some people feel Paris is overwhelming, in reality it's a small city composed of neighborhoods. It's one of the reasons people should stay in different parts of town to get a real sense of the city and not simply a superficial overview. The only true way to know Paris is by walking the streets, getting lost and knowing you'll be treated to a surprise… If you're a shopper, the rue Saint-Dominique keeps getting better and better, which doesn't necessarily mean cheap. It's filled with boutiques where there's something for everyone and every taste. One French friend states she shops exclusively here because the sales staffs know what she wants and there's no way they could at the one of the department stores. To be sure, the personal shoppers at Galeries Lafayette or Le Bon Marché might take exception, but there's no way she'd listen. Neighborhood residents tend to support local stores in
BCBG
quartiers. One of the pleasures of living in Paris is how artistically store windows display what's for sale. If you're nervous about how much an item costs, legally the price has to be visible so you don't have to enter the store. If you buy something pour offrir, it will undoubtedly be wrapped so beautifully that the recipient will admire the presentation before ripping into the package to see what's inside. By the way, few French seem to open gifts the minute they're presented, because it's not considered proper etiquette. Some people love food not to mention restaurants, so thank you
Christian Constant
for the restaurants…
SUBSCRIBE
ALREADY SUBSCRIBED?
BECOME A BONJOUR PARIS MEMBER

Gain full access to our collection of over 5,000 articles and bring the City of Light into your life. Just 60 USD per year.

Find out why you should become a member here.

Sign in

Fill in your credentials below.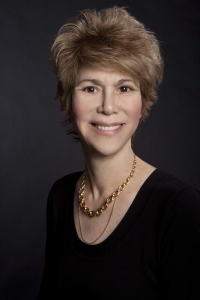 After seeing those "when you're in Paris" sights you just can't miss, there are many others that will take your breath away. If you have time, try to explore individual arrondissements. That's the most interesting way to learn about this city of villages.
If people didn't know about the Rodin Museum and its spectacular gardens, where The Kiss reigns supreme for art lovers and romantics, they do now. After all, this is where Carla Bruni (the wife of France's President Sarkozy) appeared as a tour guide in Woody Allen's film Midnight in Paris.
For a euro (or for free if a child under the age of eight accompanies you), you can access the three hectares surrounding the Hôtel Biron, the former workshop of Auguste Rodin while he was living in the Villa des Brillants in the Paris suburb of Meudon. Rodin proposed the French state take over the property in the early 20th century house and restore it, on the condition they turn it into a museum to display his works and paintings he'd acquired by Vincent van Gogh and Renoir.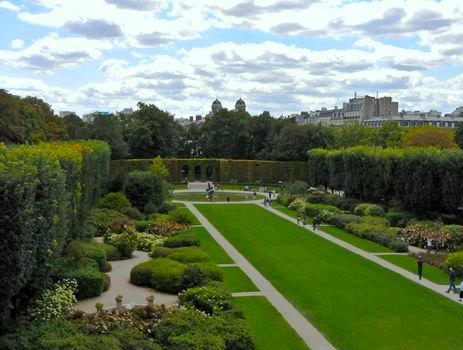 Architect Jacques Sgard landscaped the garden. Even though it's formal, complete with a reflecting pool and parterres, there are plenty of places to relax, and when the roses are in bloom, you're in for a treat. There's a cafeteria on the premises, but for my money, bring a picnic and simply veg out in one of the ever-so-inviting areas.
You don't have to walk far to assemble a picnic. If you're feeling as though you want nothing but the best, head to 36, av. de la Motte-Picquet and buy food fit for royalty at Lenôtre. This won't be the least expensive carry-out meal you've ever had, but there are occasions when splurges are in order.
Or walk around the corner to the market on rue Cler. It's a favorite pedestrian shopping street with people who live in the 7ème and also with tourists. If you feel like feasting on Italian delicacies (not to mention an incredible selection of hams), don't miss Davoli. And yes, there is a good selection of wines to accompany your meal that you're going to consume when (and if) you walk back to Rodin Museum.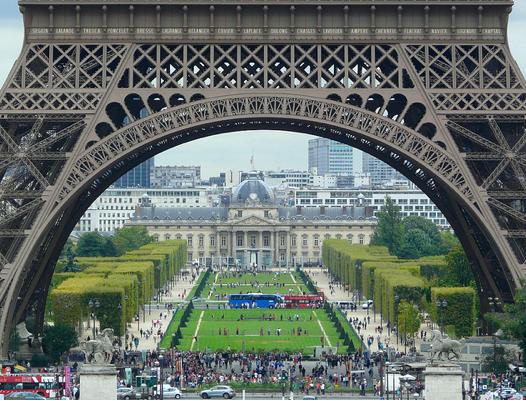 If you're a cheese addict, you'll appreciate Marie-Ann Cantin fromagerie at 12, rue du Champs de Mars . You can point, pay and run. But, if you want a real education, go inside the store where the cheesemongers might give you a mini-lesson about artisanal cheeses.
There's an excellent bakery on the rue Cler across from Leader Price , a discount grocery store. Don't hesitate to buy water and more there, because after you've spent your money on food glorious food, you might want to save a few centimes.
Rather than returning to the Rodin gardens, you might rather picnic on the Champ de Mars, located between École Militaire and the Eiffel Tower. People gravitate here to eat, for parades and simply to hang out. Children play with one another—and what could be more perfect?
You can see the Invalides and, if so inclined, tour this incredible military museum and pay homage to Napoleon's tomb. Be careful not to walk into the wrong entrance or you'll find yourself in a military hospital—which isn't on the usual walking path. Done that and been there and don't need to make a repeat visit and sadly, a few of those soldiers are still alive.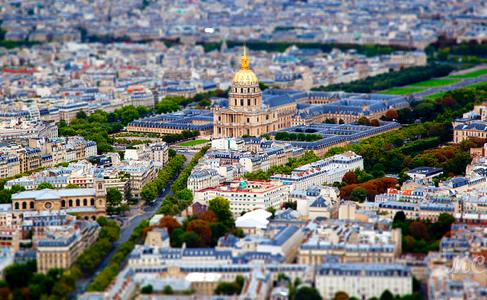 Some people miss the basic ideas of Parisian city planning, based on Baroque principles of urbanism established by the Pope Sixtus V and his architect Domenico Fontana in Rome in the 1580s. Simply, this part of Paris is built on a perspective axis so you can see the Invalides , the Eiffel Tower and the Trocadéro from one vantage point, the south side of the Champ de Mars.
Even though some people feel Paris is overwhelming, in reality it's a small city composed of neighborhoods. It's one of the reasons people should stay in different parts of town to get a real sense of the city and not simply a superficial overview. The only true way to know Paris is by walking the streets, getting lost and knowing you'll be treated to a surprise…
If you're a shopper, the rue Saint-Dominique keeps getting better and better, which doesn't necessarily mean cheap. It's filled with boutiques where there's something for everyone and every taste. One French friend states she shops exclusively here because the sales staffs know what she wants and there's no way they could at the one of the department stores. To be sure, the personal shoppers at Galeries Lafayette or Le Bon Marché might take exception, but there's no way she'd listen. Neighborhood residents tend to support local stores in BCBG quartiers.
One of the pleasures of living in Paris is how artistically store windows display what's for sale. If you're nervous about how much an item costs, legally the price has to be visible so you don't have to enter the store.
If you buy something pour offrir, it will undoubtedly be wrapped so beautifully that the recipient will admire the presentation before ripping into the package to see what's inside. By the way, few French seem to open gifts the minute they're presented, because it's not considered proper etiquette.
Some people love food not to mention restaurants, so thank you Christian Constant for the restaurants you've started, own and inspired other chefs to open, on rue Saint-Dominique.
Some people opt to shop while others are suckers for flowers. If you're the latter, head to Natur'elle on avenue de la Bourdonnais. It's a sense of priorities and aesthetics and some people would rather brighten their apartment or, better yet, a hotel room with a bouquet of flowers.
One of the joys of having the time to meander is discovering a hidden garden, a tiny vest-pocket park or a building you've never seen before. One day I was wandering down avenue Rapp and came across this asymmetrical Art Nouveau apartment house at 29, avenue Rapp that was constructed in 1901. My walking companion and I were mesmerized. Designed by Lavirotte, Salvador Dalí stated he thought the façade was the most erotic in Paris.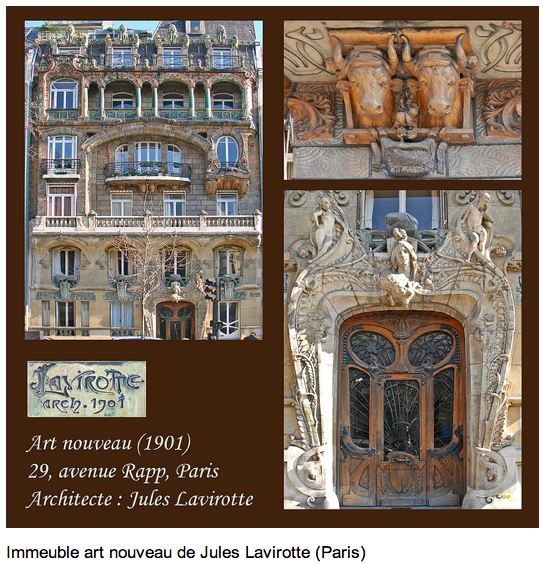 There were some tourists across the street reading from a guide about the building and there was no way we were going to leave without knowing something about the structure—and these were the days before you could Google on a smart phone. We felt no guilt intruding by pretending we were tourists. And we got lucky. Another gawker was a nice lady from Brussels who was a fan of Art Nouveau architecture and very knowledgeable.
But the reality is that we were residents and rarely does a day go by when there isn't something new and wonderful begging to be discovered in Paris.
As the kids would say, "How cool is that?"
© Paris New Media, LLC
PHOTO CREDITS:
Rodin Garden ©mbell1975
Champ de Mars ©b00nj
Invalides from Tour Montparnasse ©tofman
Lavirotte art nouveau building at 29, avenue Rapp, Paris 7th ©dalbera
Subscribe for free and never miss a story. Search our library with 7,200+ stories and 50 original stories published monthly. BonjourParis has been a leading online France travel and French lifestyle site since 1995.

Please use our link to the world's largest online retailer, Amazon.com.
View our Top 100 Bestselling Amazon.com Items. (Wait for Amazon.com widget to load)
Want more? View our recommended France-themed books & items. Most recent listings at last pages.
---
---