Mikki says:
Buying freshly caught fish in the morning at the Marseille harbor. Tough customer. It's all part of the game, or scene, or perhaps it's in the DNA?
Mikki Ansin is a photojournalist and Francophile with a longtime love of all things French. She last tantalized us with her photo of Brittany almond croissants.
Sign up now for your own free subscription to BonjourParis & we'll send you Wednesday & Sunday newsletters that link to original France travel stories, news, recipes and travel photography. 50 original stories monthly from your most complete online France travel & Francophile lifestyle eZine. RSS feed available.
If you can get it from Amazon.com, you can get it at the BonjourParis Amazon.com Boutique. Same unbeatable pricing, same speedy delivery and a few centimes of your purchases support BonjourParis, your most complete online France travel resource. Merci in advance!
Search hint: start at the back pages of each category for the most recent stock.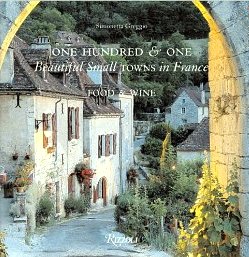 One Hundred and One Beautiful Small Towns in France: Food & Wine
[Sept 2010 release] Beautifully illustrated & informative, One Hundred & One Beautiful Small Towns in France: Food and Wine explores the local delicacies, food and wine in the most beautiful parts of France. Organized by region, a wonderful guide to finding the best French food & wine shops and markets. Calvados apple brandy from Normandy; galettes from Finistère in Brittany; Burgundy boeuf bourguignon & the vendange (harvest); Alsace flammekueche, a tart of local cheeses, speck, and onions. Appendix w/useful addresses & phone numbers to plan your trip includes hotel listings, restaurants, wineries & shops plus info re: where to find local delicacies & the choicest goods.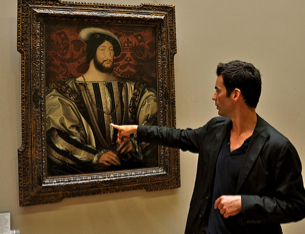 Context Travel of Paris is perfect for visitors seeking to explore Paris in-depth. Historians have called Paris the modern city par excellence. From Baron von Haussman's architecture to haute cuisine, the engaging experts who lead Context Travel private and small group walking tours will show you a side of Paris most travelers never see. Interested in art, culture, gastronomy, French history, Paris markets or architecture? Want a hassle-free daytrip out of Paris to see Monet's Garden, Omaha Beaches, Chartres Cathedral, Burgundy vineyards or the Versailles palace? Those are just some of the popular offerings from our partner, Context Travel of Paris.

One-stop shopping for air, hotel & car rental deals:
To rent a car with a 5% discount for BonjourParis.com readers, click Auto Europe Car Rental
To rent a hotel, click Auto Europe Hotels
To buy international flights, click Auto Europe Flights