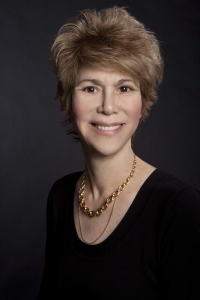 Wait, there's no such thing as living in Paris for too long. Anyway, that's my opinion.  Anyone who reads Bonjour Paris is aware I've been a champion of its positives for so many years that I feel as if the French government should be employing me. At the very least, it should give me a medal. A Légion d'Honneur would be acceptable, but I'd never be so presumptuous.
Paris isn't perfect, but it's always pretty good. UNESCO, suffering from too long a diet of Parisian cuisine, wants to declare French cooking a World Heritage… thing, I guess. Next, we can start looking for monumental bronzes of blanquette de veau, navarin d'agneau, and moules marinière strewn here and there around the city to reflect—or gloat at—the honor. Any city has its frustrations and annoyances, but France is filled with so many good things beyond its food that I always look at it with something like stars, or maybe they're tears of joy, in my eyes.
I'm writing from Washington, D.C., where my family and friends gathered for Thanksgiving. As expatriates know, being with family takes on a very significant meaning the longer you've been away from where you were born, grew up or where your nuclear family resides.
When I moved to France in 1988 (for six months that morphed into 13 months and then…), seeing family and friends was no big deal. Invite and they would appear—and more often than one might really want when there were deep-discounted airfare wars so Americans could travel to Paris, often for less that $300 round trip, including taxes, but excluding TSA knows-all-sees-all screenings or security pat-downs.
My son would come to Paris at the drop of a hat and an issued ticket. My mother even arrived one year with a Butterball turkey defrosting in the cargo department because those were the days when it was impossible to buy a large enough bird to feed our friends for Thanksgiving dinner.
Since then, times have changed. Family members have died and dynamics have shifted. My son and his wife have two perfect daughters, and transporting this mob isn't so easy, plus the cost isn't insignificant. The children also have other grandparents and interests that have nothing to do with strolling around the Luxembourg Garden. Expats can either decide to miss out or take their turn to pick up and make the reverse commute, whether it's transatlantic or simply flying across the continent.
Much to my surprise, it's hard to avoid culture shock no matter how frequently you go from one place to the other, and this even holds true when assembling this traditional family meal where you'd feel guilty if you were to serve roast beef.
What's the most striking when you live in France versus the U.S. is that a fresh turkey costs 89 cents per pound (if you have a grocery store loyalty card) and one trip does it all. The cranberries and all of the fixings were in the same area and I didn't need to go to four stores to find what was needed to serve the crowd.
I certainly needed a car to get the many (too many) bags home, but come to think of it, if I'd been in Paris, the groceries could have been delivered whereas relatively few chain grocery stores offer that service unless you order online, and somehow that doesn't feel right for such an important meal.
If you're the type of cook I am, you have to meet the turkey (even through it's wrapped in plastic) before making the commitment to stuff the bird and spend part of the day basting and making two different types of potatoes, corn bread, cranberry sauce—and that's just the beginning.
Living away from the U.S. causes you to forget the Macy's Thanksgiving Day parade and the dirigibles or are they blimps or very large blow-up dollies? The thing that has shocked me the most is the Black Friday phenomenon. I haven't been away from the U.S. so long that I do remember the day after Thanksgiving has traditionally been the kick-off date for Christmas shopping, but it seems to have acquired a new and malign branding, as if a holiday itself. Shop or else! Line up at three in the morning! Trample the slowpokes!  Sounds a little like bayonet training.
However, having stores open at midnight is news to me. In recent years, Wal-Mart would open before dawn, but now everything is discounted and how. Winter sales in France don't begin until January 12th, so don't think you can get away without paying retail for gifts that are going to be delivered by St. Nicholas, Santa or an emissary. And now that people walk around with electronic devices that can surf the internet such as an iPhone, iPod, Android, Blackberry or some other claptrap, the retailers are expecting you to say you've located the desire of your heart for six bucks less somewhere else and they'll meet the lower price.
Even though the developed world is becoming more homogeneous, there are simply traditions that don't change in one place contrasted to another.  Most people would consider that a plus, but it still takes more than a bit of compromising and adapting to different styles of living.
The one constant is that if you cook a turkey either in France or in the U.S. these days, there always seem to be leftovers. But I'm still convinced that born-and-bred-in-the-USA birds are fatter. The other constant is that no matter where this meal is served, the hosts leave the table wondering how so many dishes could have been used, and if they're lucky enough to have a dishwasher, odds are that more than one load will be required if you've invited a crowd.
Even though I consider myself more than flexible, will I be continually confronted and feel a boomerang effect because of cultural differences.  Or will I be able to say, here is here and there is there?
(c) Paris New Media, LLC
Readers are constantly asking me for authentic and out of the ordinary experiences when they come to Paris. Experience Paris – our newest travel partner – can arrange unique experiences in Paris and throughout France. When you contact Larry, please say, "Karen sent you" and use the code BJ001.
And — when feeling decadent, I order:
zChocolat: "World's Finest Chocolates by World-Champion Chocolatiers." zChocolat's selection is handmade by world-champion French chocolatiers following a 400-year-old tradition of passion and zealous adherence to purity. A single bite is an instant of pure seduction and sensory bliss one has never experienced before.