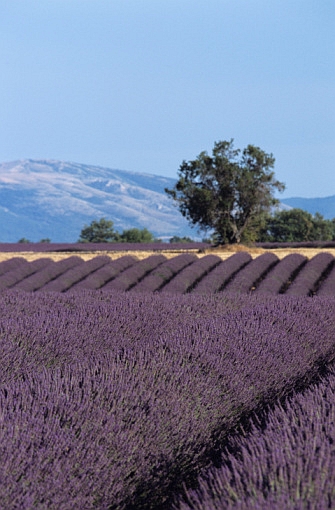 France in general, and Provence in particular, has always attracted artists. They came, they saw the light, they stayed and talked their fellow artists into joining them. We know that Vincent van Gogh settled in Arles and persuaded his friend Paul Gauguin to join him there (even though it destroyed their friendship), that Matisse and Picasso chose the Riviera, as did Marc Chagal who settled in St. Paul de Vence. Living was cheap then and the climate pleasant. But the visual arts were not the only art that flourished in the south, where writers also felt the pull. Robert Louis Stevenson spent enough time in the Cévennes to write his Travels with my Donkey there; M.F.K. Fisher wrote about her years in Aix-en-Provence and Marseilles; Lawrence Durrell settled in Sommières (and died there) where he wrote his Avignon Quintet; Argentine writer Julio Cortazar had a little house in Saignon in the Vaucluse, where he lived whenever he could get away from Paris and his work as a translator for Unesco; Aldous Huxley had a house in Sanary-sur-Mer and Edith Wharton owned a place in Hyères; Graham Greene lived in Nice for many years, and Somerset Maugham spent most of his life in Cap Ferrat where he produced the bulk of his work. American artist Gerald Murphy and his wife Sara received and nurtured an amorphous colony of artists at their Villa America in Antibes and inspired the likes of Dorothy Parker, Scott Fitzgerald, Ernest Hemingway, Archibald Macleish, and John Dos Passos to set some of their novels in the south of France. There are other beautiful places in the world, so what is it about this area that so inspires artists? I don't believe hedonism is the answer because fun in the sun gets old very quickly and might even run counter to the solitude that any serious artistic effort requires. Of course the climate and the beauty of the place contribute to a sense of general wellbeing, but in the end I believe the answer is to be found in the particular luminosity of Provence. If it is true that Sweden's high number of suicides is directly related to the lack of daylight during its long winters, then an abundance of light might have the opposite effect. Yet we never hear about the salutary effect of light in, say, Africa or Spain or other sun-soaked countries. So if sun is not the answer, could it be the wind? The mistral, that is, the infamous north-south wind of Provence that can blow for days on end and is reputed to have driven men mad. Granted, it has its bad side. While it blows, the mistral is unpleasant, but think of it as the proverbial toothache that feels great when it stops. That's when its good side shows, because in its wake it leaves skies so clear and so intensely blue as to be almost unnatural. It's a deep Matisse blue, without a trace or even a smudge of cloud, and of such crystal clarity that you can see forever. Or at least to Corsica. Pollen and other impurities are gone for a while and everything looks bright and freshly buffed. I can just see Cézanne, who painted mostly outdoors, happily setting up his easel again before the newly scoured Montagne Sainte Victoire in search of yet another variation of light and shape in its craggy stoniness. And I am again stopped in my tracks when I look up at the open bell towers that are sharply outlined against these bright-blue skies such as I have never seen anywhere else. If I were an artist, I do believe this would make my creative heart sing. As it is, I just take in the abundance of color all around me—from the ochre-colored soil to the silvery-green olive orchards, from the pine-covered mountains to the turquoise waters of the calanques, from the straight-lined rows of blooming lavender to the buttery fields of rape seed—and I deplore my lack of artistic gifts but quietly rejoice in my good fortune of living in an artists' paradise.   — Anne-Marie Simons has worked as a translator, teacher, journalist, sportswriter (covering Formula One races) and director of corporate communications.  Now happily retired, she lives in the south of France. Anne-Marie Simons is the author of the well-reviewed
Taking Root in Provence
, available at our amazon.com Marketplace. If you're coming to France (or for that matter anywhere) you can 
reserve your hotel here.
To rent a car, BonjourParis recommends 
Auto Europe
.
SUBSCRIBE
ALREADY SUBSCRIBED?
BECOME A BONJOUR PARIS MEMBER

Gain full access to our collection of over 5,000 articles and bring the City of Light into your life. Just 60 USD per year.

Find out why you should become a member here.

Sign in

Fill in your credentials below.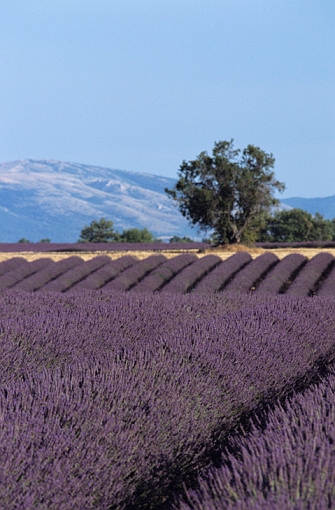 France in general, and Provence in particular, has always attracted artists. They came, they saw the light, they stayed and talked their fellow artists into joining them. We know that Vincent van Gogh settled in Arles and persuaded his friend Paul Gauguin to join him there (even though it destroyed their friendship), that Matisse and Picasso chose the Riviera, as did Marc Chagal who settled in St. Paul de Vence. Living was cheap then and the climate pleasant.
But the visual arts were not the only art that flourished in the south, where writers also felt the pull. Robert Louis Stevenson spent enough time in the Cévennes to write his Travels with my Donkey there; M.F.K. Fisher wrote about her years in Aix-en-Provence and Marseilles; Lawrence Durrell settled in Sommières (and died there) where he wrote his Avignon Quintet; Argentine writer Julio Cortazar had a little house in Saignon in the Vaucluse, where he lived whenever he could get away from Paris and his work as a translator for Unesco; Aldous Huxley had a house in Sanary-sur-Mer and Edith Wharton owned a place in Hyères; Graham Greene lived in Nice for many years, and Somerset Maugham spent most of his life in Cap Ferrat where he produced the bulk of his work. American artist Gerald Murphy and his wife Sara received and nurtured an amorphous colony of artists at their Villa America in Antibes and inspired the likes of Dorothy Parker, Scott Fitzgerald, Ernest Hemingway, Archibald Macleish, and John Dos Passos to set some of their novels in the south of France.
There are other beautiful places in the world, so what is it about this area that so inspires artists? I don't believe hedonism is the answer because fun in the sun gets old very quickly and might even run counter to the solitude that any serious artistic effort requires. Of course the climate and the beauty of the place contribute to a sense of general wellbeing, but in the end I believe the answer is to be found in the particular luminosity of Provence.
If it is true that Sweden's high number of suicides is directly related to the lack of daylight during its long winters, then an abundance of light might have the opposite effect. Yet we never hear about the salutary effect of light in, say, Africa or Spain or other sun-soaked countries. So if sun is not the answer, could it be the wind?
The mistral, that is, the infamous north-south wind of Provence that can blow for days on end and is reputed to have driven men mad. Granted, it has its bad side. While it blows, the mistral is unpleasant, but think of it as the proverbial toothache that feels great when it stops. That's when its good side shows, because in its wake it leaves skies so clear and so intensely blue as to be almost unnatural. It's a deep Matisse blue, without a trace or even a smudge of cloud, and of such crystal clarity that you can see forever. Or at least to Corsica. Pollen and other impurities are gone for a while and everything looks bright and freshly buffed. I can just see Cézanne, who painted mostly outdoors, happily setting up his easel again before the newly scoured Montagne Sainte Victoire in search of yet another variation of light and shape in its craggy stoniness. And I am again stopped in my tracks when I look up at the open bell towers that are sharply outlined against these bright-blue skies such as I have never seen anywhere else.
If I were an artist, I do believe this would make my creative heart sing. As it is, I just take in the abundance of color all around me—from the ochre-colored soil to the silvery-green olive orchards, from the pine-covered mountains to the turquoise waters of the calanques, from the straight-lined rows of blooming lavender to the buttery fields of rape seed—and I deplore my lack of artistic gifts but quietly rejoice in my good fortune of living in an artists' paradise.
—
Anne-Marie Simons has worked as a translator, teacher, journalist, sportswriter (covering Formula One races) and director of corporate communications.  Now happily retired, she lives in the south of France.
Anne-Marie Simons is the author of the well-reviewed Taking Root in Provence, available at our amazon.com Marketplace.
If you're coming to France (or for that matter anywhere) you can reserve your hotel here. To rent a car, BonjourParis recommends Auto Europe.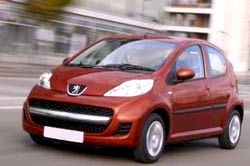 More in France artists, Provence
---
---