Life in the Construction Lane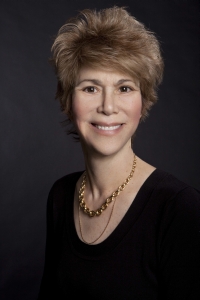 I should have been born wearing a hard hat. If that sounds bizarre, there's an explanation. No matter where I go or live, I seem to find myself up to my neck in renovation—so much so that design was my first career until it became a toss up as to whether I'd kill the workmen or shoot myself. Each time I take on a building project, I swear it will be the last. Too many no-shows, occasional shoddy work, frequent failure to complete the final touches, never finishing on schedule, plus all the excuses. How many times can a workman's truck break down? Assuming the position of a drill sergeant quickly loses its charm. Rather, it did for me after 15 years. Construction is never a picnic. But it's different in Paris, where accredited workmen are required to go to school, do internships, and subsequently serve as apprentices before they're allowed to hang out their shingle. Being designated a tradesman is a profession and requires serious training. And that doesn't mean six weeks. Here I am doing construction again. I feel the same way about painting and updating as I do about washing my hair. It's only going to get dirty again. But it's reality and something that has to be done whether or not it's exciting. There are times it's penny wise and pound foolish not to hire a local expert and most especially when you're not working in your native language. Expats often learn this the hard way. For that matter people who move from one place to another in the same country frequently find themselves at a disadvantage. This is precisely why many multi-national companies hire relocation companies to help their executives with housing and acclimatization. Without contacts, you can be dead in the water before beginning even the most mundane project. This time I hired an interior architect, Barbara Moser, to design a piece of furniture to conceal a bed and create additional storage, replace a temporary (18-years-old with all of its accumulated dust and dirt) fabric ceiling with a dropped one with recessed lighting, and to supervise the details that go into a finished job. I'd seen Barbara's design work at some friends' apartment (talk about a gut job down to the studs) and was bowled over by the final product. Phil and Linda are the first to admit they didn't have an unlimited budget. But the apartment looks like a million dollars—rather, Euros. Barbara (and her clients) used creativity rather than taking the Rolls Royce road to bankruptcy. Having worked in the design field, I have the greatest respect for professionals who do it well. They invariably have a secret other than pure and simple talent. It's called a stable of workmen who aim to please, because they know that if they don't, they'll never see another referral. Once hired, Barbara appeared with ideas and her entrepreneur en chef (general contractor), Armand Meconi. Within two days, I had a bid and M. Meconi started immediately before I had a chance to check my bank balance. A big difference between doing work in Paris and in the U.S. come down to workmen's attitudes. They arrive on time in Paris, shake hands with the client and start without stopping for numerous cups of coffee and small talk with one another. They take a brief lunch break, since time is money and they've quoted a price. Another difference is that you're dealing with professionals who can roll with the punches. Barbara and I chose a ceiling paint color that was too intense. When Barbara saw my reaction, we both agreed there had to be an alternative. "Aucun problème," (no problem) said M. Meconi. There was some left-over paint from another of the apartment's walls and my new savior spread a layer of it over the offending tone and toweled it to soften the final color. But Barbara is the first to admit that finding the right workmen isn't always easy. "A renovation project is a complex. You need to be creative, flexible and sensitive to the wishes of the client. You also must get along with your craftsmen, because without them you're nothing and they won't go the extra mile. Most of the architects I know don't try to develop a respectful partnership with their team and consequently run into problems. It's a two-way street." M. Meconi adds that it's increasingly difficult to find craftsmen. "Students opt to pursue professions, where after graduating with, for example, a degree in arts and letters, are unable to get jobs." Trade schools receive fewer applicants and sooner than later, it will be difficult to find qualified and competent workmen. Many painters in the States, had they been asked to do this added step, would probably have said they couldn't do it and necessitated calling in a specialist in faux painting. And they would have added it to their bill. Some workmen are clearly better than others. When my husband and I gutted an existing house in Provence and added a wing, we experienced some of the same challenges as Peter Mayle, who acquired fame and fortune writing
A Year in Provence
. We made the mistake of acting as our own contractors. Some days I felt there were bulls' eyes painted on our foreheads. The project took nearly two years over its anticipated finish date and we went over budget more times than I care to remember. I came to think of it as the chantier (building site) from hell. It was a huge undertaking, and we were nuts not to have hired a real pro to supervise the work. However, we weren't dealing with true professionals and paid…
SUBSCRIBE
ALREADY SUBSCRIBED?
BECOME A BONJOUR PARIS MEMBER

Gain full access to our collection of over 5,000 articles and bring the City of Light into your life. Just 60 USD per year.

Find out why you should become a member here.

Sign in

Fill in your credentials below.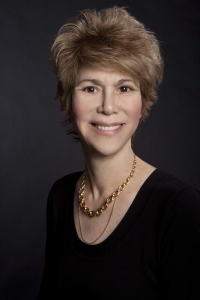 I should have been born wearing a hard hat. If that sounds bizarre, there's an explanation.
No matter where I go or live, I seem to find myself up to my neck in renovation—so much so that design was my first career until it became a toss up as to whether I'd kill the workmen or shoot myself.
Each time I take on a building project, I swear it will be the last. Too many no-shows, occasional shoddy work, frequent failure to complete the final touches, never finishing on schedule, plus all the excuses. How many times can a workman's truck break down? Assuming the position of a drill sergeant quickly loses its charm. Rather, it did for me after 15 years.
Construction is never a picnic. But it's different in Paris, where accredited workmen are required to go to school, do internships, and subsequently serve as apprentices before they're allowed to hang out their shingle. Being designated a tradesman is a profession and requires serious training. And that doesn't mean six weeks.
Here I am doing construction again. I feel the same way about painting and updating as I do about washing my hair. It's only going to get dirty again. But it's reality and something that has to be done whether or not it's exciting.
There are times it's penny wise and pound foolish not to hire a local expert and most especially when you're not working in your native language. Expats often learn this the hard way. For that matter people who move from one place to another in the same country frequently find themselves at a disadvantage. This is precisely why many multi-national companies hire relocation companies to help their executives with housing and acclimatization. Without contacts, you can be dead in the water before beginning even the most mundane project.
This time I hired an interior architect, Barbara Moser, to design a piece of furniture to conceal a bed and create additional storage, replace a temporary (18-years-old with all of its accumulated dust and dirt) fabric ceiling with a dropped one with recessed lighting, and to supervise the details that go into a finished job.
I'd seen Barbara's design work at some friends' apartment (talk about a gut job down to the studs) and was bowled over by the final product. Phil and Linda are the first to admit they didn't have an unlimited budget. But the apartment looks like a million dollars—rather, Euros.
Barbara (and her clients) used creativity rather than taking the Rolls Royce road to bankruptcy. Having worked in the design field, I have the greatest respect for professionals who do it well. They invariably have a secret other than pure and simple talent. It's called a stable of workmen who aim to please, because they know that if they don't, they'll never see another referral.
Once hired, Barbara appeared with ideas and her entrepreneur en chef (general contractor), Armand Meconi. Within two days, I had a bid and M. Meconi started immediately before I had a chance to check my bank balance.
A big difference between doing work in Paris and in the U.S. come down to workmen's attitudes. They arrive on time in Paris, shake hands with the client and start without stopping for numerous cups of coffee and small talk with one another. They take a brief lunch break, since time is money and they've quoted a price.
Another difference is that you're dealing with professionals who can roll with the punches. Barbara and I chose a ceiling paint color that was too intense. When Barbara saw my reaction, we both agreed there had to be an alternative. "Aucun problème," (no problem) said M. Meconi. There was some left-over paint from another of the apartment's walls and my new savior spread a layer of it over the offending tone and toweled it to soften the final color.
But Barbara is the first to admit that finding the right workmen isn't always easy. "A renovation project is a complex. You need to be creative, flexible and sensitive to the wishes of the client. You also must get along with your craftsmen, because without them you're nothing and they won't go the extra mile. Most of the architects I know don't try to develop a respectful partnership with their team and consequently run into problems. It's a two-way street."
M. Meconi adds that it's increasingly difficult to find craftsmen. "Students opt to pursue professions, where after graduating with, for example, a degree in arts and letters, are unable to get jobs."
Trade schools receive fewer applicants and sooner than later, it will be difficult to find qualified and competent workmen.
Many painters in the States, had they been asked to do this added step, would probably have said they couldn't do it and necessitated calling in a specialist in faux painting. And they would have added it to their bill.
Some workmen are clearly better than others. When my husband and I gutted an existing house in Provence and added a wing, we experienced some of the same challenges as Peter Mayle, who acquired fame and fortune writing A Year in Provence.
We made the mistake of acting as our own contractors. Some days I felt there were bulls' eyes painted on our foreheads. The project took nearly two years over its anticipated finish date and we went over budget more times than I care to remember.
I came to think of it as the chantier (building site) from hell. It was a huge undertaking, and we were nuts not to have hired a real pro to supervise the work. However, we weren't dealing with true professionals and paid a price for trying to save money. Victor, my late husband, termed the house a work in progress.
M. Meconi and I had a brief discussion about painting. He explained that it not only comprises redoing the walls but taking care of the area where he's working. Each night before leaving, he makes sure the area is spotless, the WC his staff has used is pristine, including restocking the toilet paper.
On the last day after working in a certain area, his apprentice spread a coat of wax on the floor. When I thanked him, M. Meconi responded, "C'est normale."
His crew and he are returning to redo another room and he asked whether or not they could leave some materials and where. It's inconvenient having work done when living on the premises. He's done the most to minimize the disruptive nature.
Naturally I had to tell my Washington, DC design partner about the project and how the work ethic here differs from the ones we'd undertaken together. Our firm had and still has many excellent workmen, but White Glove service wasn't ingrained in their training. Perhaps that could turn into a viable business. In this economy, people might choose a contactor over another if he guarantees to clean up each day before leaving. It's a thought.
(c) Paris New Media, LLC
Priority Pass
membership gives you affordable access to more than 500 airport lounges, no matter which airline you fly.
Please visit our Amazon affiliate store for your shopping. Bonjour Paris has hand-selected some of our favorite travel gifts and gadgets for our readers… plus many Paris- and France-related books for children, travelers, scholars, and dreamers.
More in Bonjour Paris, construction France, cultural differences, karen fawcett, Paris
---
---