Le Relais Plaza & Zebra Square BUZZ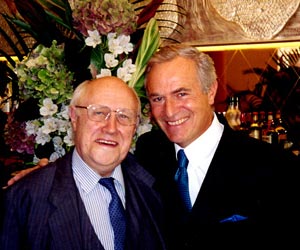 La Vie en rose, just one of the jazzy songs elegant Werner Kuchler, Relais Plaza's director since 1987, croons for you at "Les Soirées Swinging Relais", on the last Wednesday of each month. Kuchler, "is" the Relais, an elegant man who "makes you feel so young", he's a bit of a celeb himself, it's rubbed off over the years, he's welcomed the likes of Grace Kelly, the Monaco royals, Liza Minelli, Sarah Jessica, le tout Paris, just study the dazzling black and white photo gallery in the lobby.  
If you want a true taste of Paris, it's here, the listed brasserie-style restaurant is one of the last remaining original Art Déco dining rooms, opened in 1936, the stunning décor based on The Normandie Ocean liner (1932-1946). Stained glass panels, lots of Lalique, curved bar, super-chic clientele, obviously clients at the luxury boutiques en face. "But it's too expensive", you howl. Not any more darling, 50€ lunch and dinner! 
Chef Philippe Marc changes his menu daily, last week's delicious freebie starter of chilled langoustine, puréee de brocolis was outstanding. As was his King crabe et Royale d'asperges vertes de Lauris, spring vegetables, basil. Main was pink lamb, with abats if you want, jus, stuffed courgette flowers. Dessert by the award winning Christophe Michalak, Finger Caramel beurre salé, hazlenut ice cream, historic. Friends in town from Geneva were thrilled, "there's a young spirit here, so handy for the Theatre des Champs Elysées, we're coming back next week and that Kuchler with his singing, it's fantastic", they raved. They drank Chablis Vielles Vignes 2006 and the red Pessac-Léognan 2002. 
Relais Plaza, 
21 avenue Montaigne, 8th (Metro Pont Alma)
T: 01 53 67 64 00
Lunch & Dinner 50€ + wine
A La Carte – about 85€
Open 7/7  
If the Relais's jazz, Zebra Square is rock n'roll. Thierry Burlot and Erwan Gestin say their cooking is R n'R because so is their clientele and their feeling for cuisine at the moment.
This cheery duo were last cooking together at Baccarat's Cristal Room when they were invited to tap into Zebra Square, which is now 3 maisons in one. Thierry Burlot's restaurant, Patrick Derderian's slick hotel, open since 1997, and Nuxe the Spa. 
The canteen's a big airy designer space, another ocean liner experience, with a large terrace, the cuisine "mi-world, mi-tradi"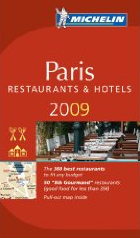 according to Gault-Millau. The menu has a lunch formula (21€) plat du jour, Monday to Friday, say, Parmentier de canard, lamb curry, Friday it's fish n'chips. Erwan Gestin says they are passionate about using products from indie suppliers, he schleps the butter from Brittany himself. Other dishes? Lobster and avocado maki. Gambas "Reve de Miel" dedicated to Nuxe, mango and hazlenut oil. Tuscan style steak tartare. Turbot on the bone, always a good sign, sauce Béarnaise. And for the ladies who don't, detox dishes marked with a star. Even detox desserts! Ananas pétales de rose and aloe vera. Mandarine givrée et sorbet Impérial.  
Zebra Square is a cool place to spend the day/night. Book into the Nuxe Spa, if we're talking excellent products you should get into Nuxe, pure as the driven snow, created in 1957 by a pharmacist with a passion for aromatherapy. Aroma-Vaillance multi vitamin formulas will chase away any wrinkles, book a signature treatment, massage, for him/her/teens, not cheap but, "because you're worth it". I'd go on Friday, for the fish n'chips and book a "Charismatic" Head massage, set you up for the weekend. See you there?
Zebra Square,
3 place Clément Ader, 16th (Metro: Ranelagh)
T: 01 44 14 91 91
Open 7/7
Sunday Brunch 32€
Nuxe Spa
T: 01 46 47 24 30
Love chocolate? Pierre Herme's next Masterclass 7th April 8.30-16hrs includes lunch with the Picasso of Patisserie and takes place at the prestigious Ecole Ferrandi. 
T: 01 49 54 28 96 (280€) 
If you love honey check out www.famillemary.fr
Leave a reply
Your email address will not be published. Required fields are marked *