L'Auberge Nicolas Flamel : Maison F & Your Horoscope
L'Auberge Nicolas Flamel,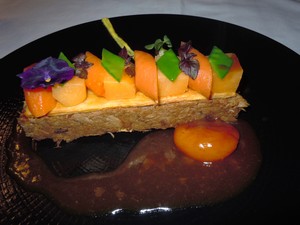 « You know how Hollywood is where wannabe actors dream of going ? As a child in Beirut my dream was to come to France to learn how to cook ».
This is chef Alan Geaam, who lives, eats, sleeps everything culinary. Alan's the alchemist creating gastronomic concepts in the house of Nicolas Flamel, 14th century creator of the Philosopher's Stone, the legendary substance with amazing powers.
After training in Lebanon, Prague, Italy, chef Geaam realised his dream at Ecole Ferrandi & Alain Ducasse Formation Argenteuil. Since 2007 he has been wearing the « blacks » at L'Auberge N. Flamel. When he arrived la maison had a reputation for rather stodgy old-fashioned food. Geaam transformed the menu :
« It was no use bringing Asian-Fusion to a centuries old French institution, so I revised and corrected orginal dishes, giving them a 21st century spin », he explains.
If chef Geaam's in the salle when you arrive, which is highly likely, he nips in and out of his kitchen all the time, speak to him. Then, he'll hand you the menu : ignore it ! Geaam looks at you and, like an alchemist with magic powers, knows exactly what you want/need to eat.
Foie Gras, pomme d'amour, Porto : Ravioli of langoustine, emulsion de têtes parfumée à la cardamome : L'Escargot – en tarte fine : Noix de St. Jacques snackée, tempura de choufleur, hazlenut & basil cream : L'Artichoke, en velouté et copeaux, rapé de truffes, brioche parmesan.
Mains include French beef : Brittany Lobster : the exquisite seven-hour lamb should not be ignored (see photo). Veal : Turbot, risotto véneré aux palourdes (cherry-stone clams), espuma (foamy clouds) à la copa.
Mile high Souffle Grand Marnier : Artisan cheeses : Nicolas Flamel's Chocolate Lingot, caramel ice cream. La Farandole de desserts, according to the chef's humour.
Study the wine card, almost as exciting as Harry Potter !  Prices are reasonable. How about Margaux- Brio de Cantenac-Brown 2005 (49€) White Burgundy Petit Chablis Domaine La Meuliere (37€) ?
Geaam likes to eat chez les autres. The last restaurant he enjoyed was Thoumieux, « the gastronomic upstairs boudoir ». I booked two weeks ahead, and it was a delight », he says. Other recent successes have been chez Pierre Gagnaire, Alain Ducasse at Le Meurice and Akrame.
Geaam's living his dream – and deserves your attention. Love Hermione !
Who knew?
Nicolas Flamel, philosopher of Harry Potter fame, really did exist. The alchemist and local benefactor lived, with his wife Perenelle, in the charming stone house, built in 1407, now L' Auberge de Nicolas Flamel.
It became a restaurant two centuries ago, retains the original façade on which is carved: "We, ploughmen and women living at the porch of this house, built in 1407, are requested to say every day an 'Our Father' and an 'Ave Maria' praying God that His Grace forgive poor and dead sinners."    The street near the Louvre, rue Nicolas Flamel, is named after him; it intersects with the rue Pernelle, named for his wife. Harry Potter-philes go on this site.
51 rue Montmorency 3rd,
M : Rambuteau
T : 01 42 71 77 78
Menu Alchimie des Saveurs 55€
Routes des Vins 20€
7-plate tasting menu 65€
Lunch formulas 18.50€ – 25€
Menu Gourmand 31€
A La Carte average from 30-58€ + wine
Salon des Anges for Private lunches/dinners
Open 7/7
Website
Maison F – Chips with Everything (apologies to Arnold Wesker)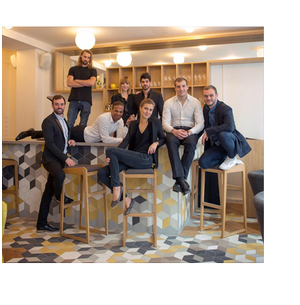 Everything you eat reveals your personality. According to a survey by the British Potato Council, even your choice in chips can label you. It commissioned the Gallup Organisation to investigate attitudes towards chips.
Lovers of home-made chips (gourmets) were found to be monogamous, well-organized individuals, prone to guilt, sexually passionate and 'quite partial to a bit of S&M', whereas low-fat or restrained chip eaters (resistors) were responsible, calm people, scared of rejection and intimacy, who enjoyed one-night stands.
So hurry along to the first French concept restaurant/bar showcasing French fries. Maison F is the brainchild of a group of brilliant start-ups, who could never find the type of frits they wanted. « We'll tell you want we want, what we really, really want », they decided :
Allumettes : Les Botero : Les Pont-Neuf : Some come honey caramelized, others sprinkled with truffles and spices : check out Chip/Frit/Fry -of-the-Week, could be Sweet Potato, or Street Corner with satay and chives. And, to match your frits, consider the following :
To start: Velouté de potiron, crème de lard virtuel: Poêlée d'encornets en persillade, encre de seiche, jambon Pata Negra: Salade frisée, thon blanc fumé de l'île d'Yeu, oeuf mollet bio/ oignon vinaigrette.
Mains include: Andouillette artisanale de Chablis AAAAA Marc Colin, mousseline à la moutarde de Fallot: Moules de Bouchot Royale, safran. crème fraiche from Maison du Ponclet : Caille, Pierre Duplantier, finie au petit lait, farcie aux champignons et au foie gras : For Ashton and me: Côte de boeuf 1kg for 2 personnes:
Maison F's desserts by Amélie Soria/with or without frits include:
Soufflé mi-cuit au chocolat: Petits pots de crème vanille, café et chocolat madeleine maison: Tartelette sablée citron: Poire pochée au caramel façon mille-feuille. A suivre sans moderation!
3, rue Rougemont 9th
M : Grands Boulevards,
T : 01 42 46 28 16
Le midi: du Mon-Fri (12h à 15h)
Le soir: du Tues-Sat (19h30 à 22h30)
Le Brunch : Sunday (12h à 15h)
Formula lunch/dinner 16€
A La Carte about 25€ + drinks
F-Bar every night 19h-1.30 DJ
UK National Chip Week through Feb 23rd
And also : Michael Greenwold (Roseval) and James Whelan (L'Inconnu) launch
3-star Horoscope by Eric Frechon :
Pisces/Poissons 20 Feb – 20 Mars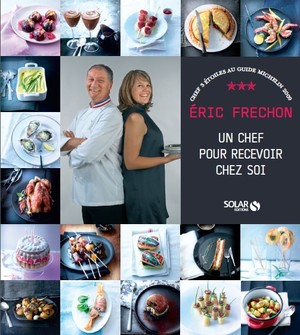 Ruled by Jupiter and Neptune you love life, swimming & water based foods such as seaweed, kale, asparagus, celery, melon : you share your sign with the likes of Ferran Adria : Jean Georges Vongerichten and Hélène Darroze. For your birthday month moral is high, the new project a success. I see you booking a delicious dinner at Lazare, celebrating with a bottle of Duval-Leroy Fleur de Champagne Brut Premier Cru (59€-12€ per glass) Or, stay home and cook my simple fish dish, perfect considering your sea- sign : Merlan en Croute d'Amandes, the recipe is noted in my book :
Un Chef Pour Recevoir Chez Soi. Editions Solar
Lazare,
Parvis de la Gare Saint-Lazare, Rue Interieure, 8th
M : St. Lazare
Open 7/7
T : 01 44 90 80 80
Leave a reply
Your email address will not be published. Required fields are marked *
Comments