L'Ami Louis: In Defense of A.A. Gill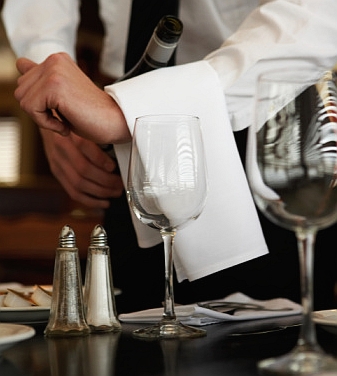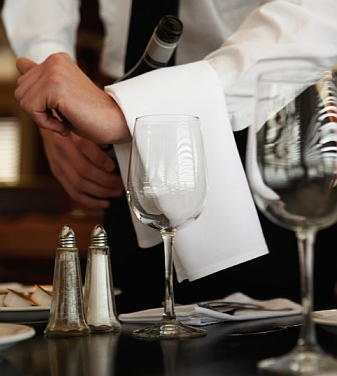 You may not have heard about the anguish and snarling caused by A.A. Gill's review in Vanity Fair of L'Ami Louis. You may not care. You may not know L'Ami Louis or have any intention of ever going there. No matter. I write about restaurants, therefore, I care that various chowhounds, foodies, and chômeurs who have nothing else to do got their knickers in a twist.
What Gill said was that L'Ami Louis a) is full of Anglophones, b) serves crummy food (the foie gras, for example), c) pretends to be the undiscovered find of the century (didn't say which one), d) is overpriced, and e) is the worst (not merely on the short list) restaurant on all the continents, including Antarctica.
These mild opinions, however, caused less grief than Gill's style. He is, they said, foul-mouthed, hates food, hates restaurants, is crude and uncool.
Now let me declare my conflict of interest up front. I've been reading Gill since he started reviewing, not at all to see where to eat but because he's a hoot—and his terrible, awful, very bad language doesn't bother me.
Besides, I remember my first visit to L'Ami Louis during "the events" of 1968. I remember that it a) was full of Anglophones, b) served crummy food (the foie gras, for example), c) pretended to be the undiscovered find of the century (didn't say which one), and d) was overpriced. (I couldn't tell then or now if it was the worst restaurant ever.)
Colette and I kept being told by friends and advance scouts that they'd found this really unknown and authentic bistro in the 3e. Right, it was happening then, too. And a couple of times we were suckered into going. But things never changed, except the old guy got disabled and died, the waiters lost their basketball tossing skills with the coats, and the potato galette no longer seemed a reason to go. In other words, I stopped listening to these tipsters and started trusting hipsters.
A.A. Gill's assessment that L'Ami Louis is the worst resto in the world is the one thing I would contest with him, but that's because he's been deprived of my fortune of eating at some really bad places. And so many rotten ones close up before you have a chance to go and find out for yourself.
There, we are all enlightened. So now, finally, to the point—a restaurant worth going to:
Comme Chez Maman
5, rue des Moines in the 17th (Metro: Rome, Brochant or the 31 bus)
T: 01.42.28.89.53
Closed Sundays
Weekday formula is 15 €, à la carte 35-50 €.
If you're in a shopping mood, Bonjour Paris's Amazon Store has a collection of books, movies, gourmet items, electronics and so much more. In other words, you can buy everything from soup to nuts and help Bonjour Paris at the same time.
Leave a reply
Your email address will not be published. Required fields are marked *