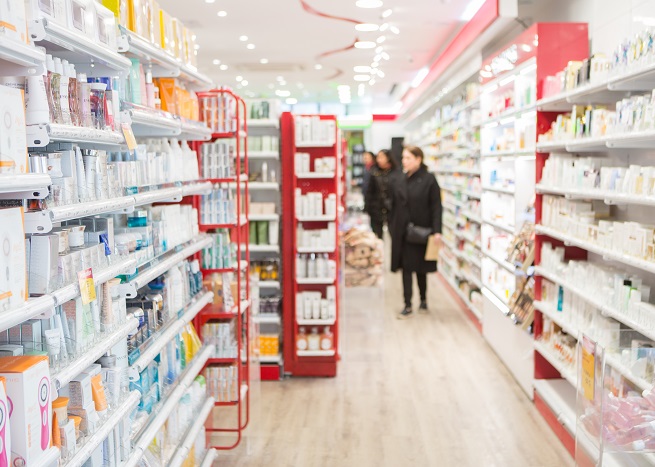 Groupe Monge is a network of beauty and health stores like nothing you've seen before. Our stores boast significant surfaces dedicated to medical, dietetic, cosmetic and dermatological products –  right in the heart of Paris.
Top 10 reasons not to miss our beauty & health stores:
Do you like to experience the authentic, historical side of the City of Light? Do you head to Quartier Mouffetard for the Roman cobblestones, or to rue du Commerce for the shopping? Groupe Monge is ideally situated in some of the loveliest parts of the capital.
1. During your last trip to Paris, perhaps you discovered the perfect shade of lipstick or most heavenly scented hand cream, only to have trouble finding it again? That's where we come in, with 100 brands and 40,000 references in our shops. We told you: 'cosmetic temple'…
2. Whether you have greasy skin, dry skin or something in between, it's easy to get lost in the multitude of serums, lotions and creams on the market. Talk to our specialists, who can point you in the right direction for the perfect dermatological or dietary treatments.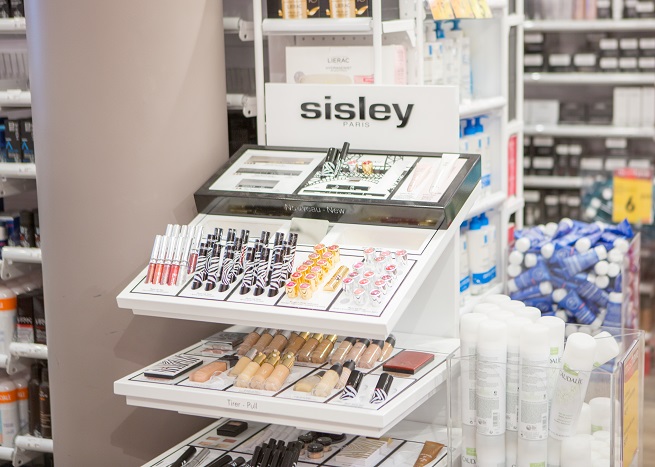 3. Sales only last a couple of weeks, black Friday is just one day, but what about the rest of the time? Groupe Monge runs discounts all throughout the year, so you can keep your eyes peeled for great deals.
4. Perhaps you prefer not to do your tax refund at the airport because you're afraid to miss your flight. Guess who offers an immediate and exclusive 15% tax refund?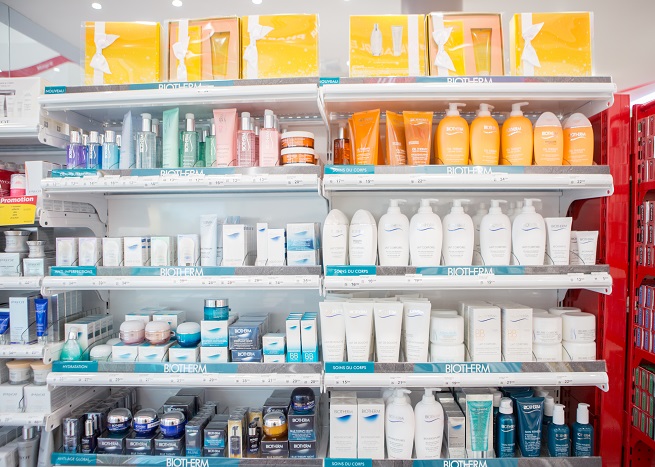 5. Every year, Paris welcomes millions of tourists, but there's not always someone on hand to speak your mother tongue. Groupe Monge staff speak Chinese, Japanese, Korean, Arabic, Turkish – and, yes, even English.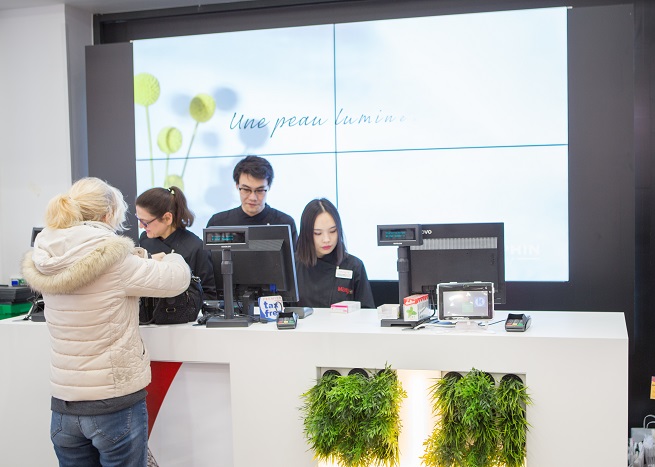 6. Getting around the city can be an hassle. Forget buses, bikes and taxis – our shops sit conveniently close to Metro stations Place Monge and La Motte Picquet Grenelle!
7. If you love discovering new brands, try Algologie, Condensé, Darphin, Hormeta or Patyka – all stocked in our stores.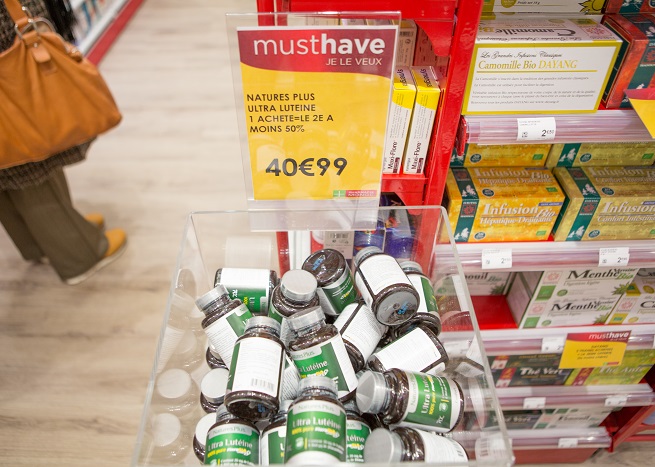 8. Shopping in Paris can be a marathon, no thanks to the opening hours. We're proud to say, we're open from Monday to Saturday, 9am to 11pm – giving you ample opportunity to rediscover that holy grail of lipsticks from your last trip.
10. Below, you can download a €15 discount voucher to use at Groupe Monge. Lucky you!
Click below for voucher.

Monge Paris Notre Dame: 78 rue Monge, 75005 Paris.
Opening hours: Monday to Saturday, 8am to 11pm – Sunday 9am to 8pm
Perfumery opening hours: Monday to Saturday, 9am to 8pm
Line 7, stop station: Place Monge
Monge Paris Eiffel Commerce: 13, 15 & 17 rue du Commerce, 75015 Paris
Opening hours: Monday to Saturday, 8am to 9pm
Lines 6, 8 and 10, stop station: La Motte Picquet Grenelle