Home
Tags
Posts tagged with "French pharmacy"
Tag: French pharmacy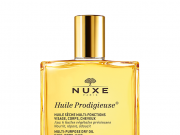 It's no secret that French pharmacies are brimming with covetable French beauty products. In fact, many travelers-- even when first arriving in Paris-- make...
High on the shopping lists of travellers to Paris? The fabulous French cosmetics, creams and perfumes that the country is famous for. In fact,...