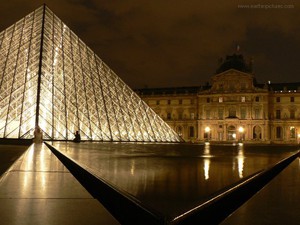 I rode my bicycle across Paris the other day and was reminded of what a true pleasure it is to be alive in such a glorious city! Paris has its own heartbeat, its own soul. If you love Paris as I do, chances are you might even breathe a bit easier when you arrive. The abundance of culture in Paris and the accessibility of this city's treasures of art, artists and incredible musicians make my job much more enjoyable when helping clients plan their time in the City of Light. Although you get to look forward to long summer days as the Summer Solstice approaches, you will be well tempted to head indoors this month—because there is definitely a lot on offer!   Opera, Ballet and Theatre Performance Palais Garnier –
www.operagarnier.fr
Kaguyahime – Choreographer Jiri Kylián, June 11th – July 15th A ballet in the form of traditional Japanese dance interwoven with western music, this ballet is meant to explore moods and emotions that shape our world. La Petite Danseuse de Degas – Choreographer Patrice Bart  June 26th – July 13th Bringing Degas' famous statuettes to life, this ballet brings the infamous Chat de Noir and backstage world of ballet dancers to life before your eyes. La Donna Del Lago, Conductor Roberto Abbado – June 14th – July 10th Considered Rossini's most romantic opera, the story unfolds in Scotland.  However, the true crowd pleaser of this performance will be the return of Juan Diego Florez to the Paris Opéra.  Monsieur Florez has been hailed as the greatest Rossini tenor of our times.   Chatelet Theatre –
www.chatelet-theatre.com
Les Miserables – Performed in English – through the month of June, closes July 4th Les Mis is celebrating 25 years as it rolls into Paris.  There are still incredible seats available for this classic tale of those to dreamed a dream…   Théatre de la Ville –
www.theatredelaville-paris.com
Savion Glover, Bare Sounds – June 9th – 13th Child prodigy tap dancer Savion Glover takes command of the Paris stage with some of the top tap dancers and performers of current day Ana Laguna & Mikhail Baryshnikov, Three Solos and A Duet – June 15th – 20th Organised in honour of Les Etés  de la Danse de Paris, two of the greatest icons of dance in modern time perform a piece specially choreographed by Swedish choreographer, Mats Ek.   Opéra Bastille –
www.operagarnier.fr
Die Walküre, Conductor Philippe Jordan – through June 29th This opera is the second of four operas that tell a story called, Der Rings des Nibelungen, this opera highlights what some consider the best of Wagner's music.  This is a love story in the throws of a doomed hero and the one he believes to be his soul mate. The Cunning Little Vixen, Conductor Michael Schonwandt – June 25th – July 12th Said to be inspired by the a cartoon, this opera brings to life the life of the forest.  The story unveils the circle of life as seen through the creatures that live in the forest. The Paris Choral Society, Choeurs d'Opéra – June 8th and 9th American Cathedral in Paris –
www.americancathedral.org
  Art Exhibitions The Louvre –
www.museedulouvre.fr
The Motais de Narbonne Collection – through June 21st Francois Morellet, L'Esprit d'Escalier – through June 21st Joseph Kosuth, Neither Appearance Nor Illusion – through December 31st Méroé, Un Empire sur le Nil – through September 6th   Musée d'Orsay –
www.musee-orsay.fr
Crime and Punishment – through June 27th Meijer de Haan, the Hidden Master – through June 20th Photography, Not Art – through June 20th   Grand Palais –
www.grandpalais.fr
Turner and His Painters – through May 24th The Way of Tao, Another Way of Being – through July 5th What the Dinosaurs Ate – through September 1st   Maison Europeenne de la Photographie –
www.mep-fr.org
Philippe Perrin, Haut en Court – through June 13th Mimmo Jodice, Retrospective 1960-2010 – through June 13th Antoine Poupel, Zingaro – through June 13th Sérvulo Esmeraldo, Les Excitables – through June 13th Michale von Graffenried, Outing – through June 13th   Exhibitions opening  June 23rd Photographie  de la Nouvelle Russie – through August 29th Anna et Bernhard  Blume – through August 29th Aki  Kuroda, Cosmogarden New York City – through August 29th Un Elève de l'Ecole Cantonale d'Art  de Lausanne – through August 29th Holger Trulzsch – through August 29th   Pinacothèque de Paris –
www.pinacotheque.com
Edvard Munch – The Anti-Scream – through July 18th   Musée du Quai Branly –
www.quaibranly.fr
The Making of Images – through July 17th Autres Maitres de l'Inde – through July 18th 10 Years of the Pavillon des Sessions – through July 26th Fleuve Congo – Opens June 22nd through October 3rd   Musée  Marmottan –
www.marmottan.com
Women Painters and Fairs at the Time of Proust, from Madeleine Lemaire to Berthe Morisot – through June 6th Centre Georges Pompidou – www.centrepompidou.fr Dreamlands – through August 9th Sarkis Passages – through June 21st Lucian Freud l'Atelier – through July 19th   Institut du Monde Arabe –
www.imarabe.org
Orient –Hermès, honouring Leila Menchari – through June 6th   Musée des Arts et Decoratifs –
www.lesartsdecoratifs.fr
Le Lalanne, honouring Claude and François-Xavier Lalanne – through July 4th History of Ideal Contemporary Fashion: Volume 70-80 – through October 10th Animail – through November 30th   Musée  Jacquemart-André –
www.musee-jacquemart-andre.com
El Greco – Dalì, The Great Spanish Masters, The Pérez Simón Collection – through August 1st   La Maison Rouge –
www.lamaisonrouge.org
Jean de Maximy – opening June 12th through September 26th Voyage dans ma Tête – opening June 12th through September 26th Peter Buggenhout – opening June 12th through September 26th   Petit Palais -Musée des Beaux-Arts de la Ville de Paris Rétrospective Yves…
SUBSCRIBE
ALREADY SUBSCRIBED?
BECOME A BONJOUR PARIS MEMBER

Gain full access to our collection of over 5,000 articles and bring the City of Light into your life. Just 60 USD per year.

Find out why you should become a member here.

Sign in

Fill in your credentials below.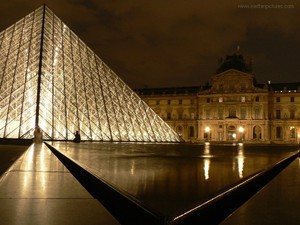 I rode my bicycle across Paris the other day and was reminded of what a true pleasure it is to be alive in such a glorious city! Paris has its own heartbeat, its own soul. If you love Paris as I do, chances are you might even breathe a bit easier when you arrive.
The abundance of culture in Paris and the accessibility of this city's treasures of art, artists and incredible musicians make my job much more enjoyable when helping clients plan their time in the City of Light. Although you get to look forward to long summer days as the Summer Solstice approaches, you will be well tempted to head indoors this month—because there is definitely a lot on offer!
Opera, Ballet and Theatre Performance
Palais Garnier – www.operagarnier.fr
Kaguyahime – Choreographer Jiri Kylián, June 11th – July 15th
A ballet in the form of traditional Japanese dance interwoven with western music, this ballet is meant to explore moods and emotions that shape our world.
La Petite Danseuse de Degas – Choreographer Patrice Bart  June 26th – July 13th
Bringing Degas' famous statuettes to life, this ballet brings the infamous Chat de Noir and backstage world of ballet dancers to life before your eyes.
La Donna Del Lago, Conductor Roberto Abbado – June 14th – July 10th
Considered Rossini's most romantic opera, the story unfolds in Scotland.  However, the true crowd pleaser of this performance will be the return of Juan Diego Florez to the Paris Opéra.  Monsieur Florez has been hailed as the greatest Rossini tenor of our times.
Chatelet Theatre – www.chatelet-theatre.com
Les Miserables – Performed in English – through the month of June, closes July 4th
Les Mis is celebrating 25 years as it rolls into Paris.  There are still incredible seats available for this classic tale of those to dreamed a dream…
Théatre de la Ville – www.theatredelaville-paris.com
Savion Glover, Bare Sounds – June 9th – 13th
Child prodigy tap dancer Savion Glover takes command of the Paris stage with some of the top tap dancers and performers of current day
Ana Laguna & Mikhail Baryshnikov, Three Solos and A Duet – June 15th – 20th
Organised in honour of Les Etés  de la Danse de Paris, two of the greatest icons of dance in modern time perform a piece specially choreographed by Swedish choreographer, Mats Ek.
Opéra Bastille – www.operagarnier.fr
Die Walküre, Conductor Philippe Jordan – through June 29th
This opera is the second of four operas that tell a story called, Der Rings des Nibelungen, this opera highlights what some consider the best of Wagner's music.  This is a love story in the throws of a doomed hero and the one he believes to be his soul mate.
The Cunning Little Vixen, Conductor Michael Schonwandt – June 25th – July 12th
Said to be inspired by the a cartoon, this opera brings to life the life of the forest.  The story unveils the circle of life as seen through the creatures that live in the forest.
The Paris Choral Society, Choeurs d'Opéra – June 8th and 9th
American Cathedral in Paris – www.americancathedral.org
Art Exhibitions
The Louvre – www.museedulouvre.fr
The Motais de Narbonne Collection – through June 21st
Francois Morellet, L'Esprit d'Escalier – through June 21st
Joseph Kosuth, Neither Appearance Nor Illusion – through December 31st
Méroé, Un Empire sur le Nil – through September 6th
Musée d'Orsay – www.musee-orsay.fr
Crime and Punishment – through June 27th
Meijer de Haan, the Hidden Master – through June 20th
Photography, Not Art – through June 20th
Grand Palais – www.grandpalais.fr
Turner and His Painters – through May 24th
The Way of Tao, Another Way of Being – through July 5th
What the Dinosaurs Ate – through September 1st
Maison Europeenne de la Photographie – www.mep-fr.org
Philippe Perrin, Haut en Court – through June 13th
Mimmo Jodice, Retrospective 1960-2010 – through June 13th
Antoine Poupel, Zingaro – through June 13th
Sérvulo Esmeraldo, Les Excitables – through June 13th
Michale von Graffenried, Outing – through June 13th
Exhibitions opening  June 23rd
Photographie  de la Nouvelle Russie – through August 29th
Anna et Bernhard  Blume – through August 29th
Aki  Kuroda, Cosmogarden New York City – through August 29th
Un Elève de l'Ecole Cantonale d'Art  de Lausanne – through August 29th
Holger Trulzsch – through August 29th
Pinacothèque de Paris – www.pinacotheque.com
Edvard Munch – The Anti-Scream – through July 18th
Musée du Quai Branly – www.quaibranly.fr
The Making of Images – through July 17th
Autres Maitres de l'Inde – through July 18th
10 Years of the Pavillon des Sessions – through July 26th
Fleuve Congo – Opens June 22nd through October 3rd
Musée  Marmottan – www.marmottan.com
Women Painters and Fairs at the Time of Proust, from Madeleine Lemaire to Berthe Morisot
– through June 6th
Centre Georges Pompidou – www.centrepompidou.fr
Dreamlands – through August 9th
Sarkis Passages – through June 21st
Lucian Freud l'Atelier – through July 19th
Institut du Monde Arabe – www.imarabe.org
Orient –Hermès, honouring Leila Menchari – through June 6th
Musée des Arts et Decoratifs – www.lesartsdecoratifs.fr
Le Lalanne, honouring Claude and François-Xavier Lalanne – through July 4th
History of Ideal Contemporary Fashion: Volume 70-80 – through October 10th
Animail – through November 30th
Musée  Jacquemart-André – www.musee-jacquemart-andre.com
El Greco – Dalì, The Great Spanish Masters, The Pérez Simón Collection – through August 1st
La Maison Rouge – www.lamaisonrouge.org
Jean de Maximy – opening June 12th through September 26th
Voyage dans ma Tête – opening June 12th through September 26th
Peter Buggenhout – opening June 12th through September 26th
Petit Palais -Musée des Beaux-Arts de la Ville de Paris
Rétrospective Yves Saint Laurent – through August 29th
Au Pays des Musées – opening June 9th – July 18th
Sponte Galerie d'Art – www.sponte.fr
Plasma – sculptures by Sylvano Catti; the comparison of plot, steel and colour
Muséum d'Histoire Natural  du Havre – www.mnhn.fr
Chauves-souris – opening June 15th – October 24th
Très Toucher & Touche Atout – opening June 15th – October 24th
Music Venues – Highlights of April
Salle Pleyel – www.sallepleyel.fr
3, 9, 10, 16, 17   Orchestre de Paris
4, 18   Orchestre de Philharmonique de Radio France
6   Air
7   Orchestre de Lyon
8   Orchestre de Colonne
11  Orchestre de Mozart
14   Rafal Blechaz
22, 23   London Symphony Orchestra
24   Anne Sophie Mutter
28   Avishai Cohen
L'Olympia – www.olympiahall.com
Alan Parsons Project
2 – 4   M
6   Paul Anka
10, 11   Jamie Cullum
15   Michale Bolton
16   Florence and the Machine
24, 25    Norah Jones
26   Willie Nelson
28   Marcus Miller
30   Snoop Dogg
Bercy – www.bercy.fr
Sean PaulMichael Bublé
4, 5   Black Eyed Peas
6   Jay-Z
9   Mark Knopfler
16   Bon Jovi
29   Aerosmith
Le Zenith – www.zenith-paris.com
2, 3   Diam's
7   Calogero
8   Them Crooked Vultures
9 -12   M
15 – 19   Christopher Mae
23, 24   Jack Johnson
25, 26   David Guetta
27   Generation Moonwalk
28   Nas & Damian 'JR Gong' Marley
La Flèche d'Or – www.flechdor.fr (concerts are held here almost nightly)
2   White Hinterland
14   The Hold Steady
20   Jeanne Balibar
Casino de Paris – www.casinodeparis.fr
7   Yaakov Shwekey
11   Michael 4 Ever
18   Jackson Browne
28 – 2 July    Vanessa Paradis
Elysée-Montmartre – www.elyseesmontmartre.com
7   Kyssi Wète
8   Thievery Corporation
10   Clipse
16   UB40
19   Warren
20   The Get Up Kids
Le Grand Rex – www.legrandrex.com
19   Chris Isaak
La Cigale – www.lacigale.fr
Kate NashSophie HungerErik
5   Suarez
8   Gush
9   Cypress Hill
14   Puggy
16   Charlotte Gainsburg
26, 27   Fallenfest
Paris Events in June
La Nuit du Gâteaux – La Maison du Chocolat www.lamaisonduchocolat.com 8, blvd de la Madeleine
3 7:00pm to Midnight Taste different chocolates recently created at the various boutiques of Maison du Chocolat –the tastings are free to expect big crowds!   The other boutiques will be hosting the free tastings from 7 – 9:00pm
Jardin des Tuileries – Jardins, Jardin aux Tuileries  www.jardinsjardin.com
4 – 6 A national celebration of trends in urban gardening comes to life in the Jardin des Tuileries.
Chantilly Hippodrome – www.chantilly-tourisme.com
5.  Gros Chene Trophy – a racing competition of that places 3-year colts and fillies against their elders
6.  Jockey Club Trophy – the "French Derby"
13 Le Prix de Diane – created in 1834 this is the true championship crowning of the best 3-year-old filly
Des Filles en Aiguille – www.desfillesenaiguille.com
8– 13 12:00pm Shop til you drop at this women's expo featuring designer clothes, home furnishings, etc., all made in France.
Le Grand Feu de Saint Cloud – www.le-grand-feu.com
12   10:00pm "Pyrotechnics in all its excesses" is what this is billed as – the Grand Daddy of all fireworks displays in France
Lunchtime Concerts at Musée d'Orsay – Auditorium Level 2
4   12:30pm Members of the Orchestre de Paris play
15 12:30pm Christian Rivet, Five Preludes for Modern Guitar
Grand Palais
12 – 15 The Russian Year in France This national exhibition showcases the progression of Russian aeronautics, new technologies and culture.
Musée Quai Branly
4 – 6   Pandit Hariprasad Chaurasia – Performances in tribute, as well as to meet, the Grand Master of Indian music
9 – 13 Natya – Performances of sacred dances of India from Assam to Orissa
Terrance Gelentner & Chef Diane Anthonissen Present Rendezvous Dimanche
20 Stylish supper with author John Baxter, 7pm start time.  This event is extremely limited and will sell out quickly.  Price is 85.00 Euro to attend.  Reservation enquiries: [email protected]
American Library in Paris – www.americanlibraryinparis.org
Evenings with an Author: Christopher Buckley
9 Evening with an Author: Robert Paxton
16 Evening with an Author: Keri Walsh
23 Evening with an Author: Diane Lake
30 Evening with an Author: Allan Massie
The Village Voice – www.thevillagevoicebookshop.com
A Reading with  Beebe Bahrami, Christine Buckley and Johanna Gohman – The Best Women's Travel Writers 2010 Lord Gwain Douglas presents:  Oscar Wilde & the Black Douglas
19 Raja Shehadeh, author of Palestinian Walks, Notes on  a Vanishing Landscape – Winner of The Orwell Prize 2008
21 Fete de la Musique – Celebrate the summer solstice with a festival of music all over Paris.  The streets will be filled with music as all of Paris breaks into song.
Lisa Buros
Your Paris Experience – www.yourparisexperience.com
If you know of other special events in Paris, or if you would like to have your event featured in this monthly column please send an email to Lisa at: [email protected]
Your Paris Experience is pleased to offer the Premium Members of BonjourParis.com offer a 10% discount on the public price of all services.
Mosaico World is a customer-friendly international ticketing service that enables you to book tickets for upcoming events in the City of Light and around the world.
Paris Shuttle is the leading provider of pre-bookable airport transfers in Paris. Book your airport transfer with Paris-Shuttle.com and save up to 30%.
Please post your comments or questions and let them flow. Register HERE to do so if you need a Bonjour Paris user name and password.
More in Paris art exhibits, Paris events, Paris exhibitions, Paris museums, Paris nightlife, Paris sightseeing, Paris tourism
---
---