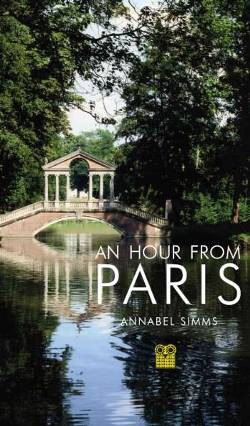 It may not strike first-time visitors to Paris, but one of the world's most civilized cities is also a theme park. Parisland, I call it. And not with derision. For those who love art, literature, music, food, high style and history—that's you, and you, and most certainly me—Paris just might be the ideal destination. But what if you tire of the glories of Paris? What if you want a change of scene? The answer is not to pack your bags and move on to the next urban wonderland. It's to stay in Paris—and visit France. That is, the Ile de France, the well-kept secret of the French, not often visited by travelers. And this is mystifying, because here you can find chateaux and gardens and beautiful walks and picturesque but not expensive restaurants and—against all expectation—unfailingly friendly people. Oh, and fresh air. Oh, and no crowds. And those lovely, bucolic, culturally rich destinations—nature and history's own theme parks—are all within an 80-kilometre radius of Paris. All are accessible by train. All are an hour from Paris or less. That's why "An Hour from Paris" is the most exciting travel guide I've read in years. Its author, Annabel Simms, is a Brit who moved to Paris and developed a deep knowledge of the fifth arrondissement. Business took her to the modern, soulless inner suburbs. Then an urge "to get into the countryside, any countryside" led her to discover France's excellent network of commuter trains—and what she was looking for. The 21 day trips of this book, which has been revised and updated several times, are the happy result. Ms. Simms is not an exuberant writer. She doesn't need to be. Descriptions, directions, a granular guide to each destination—these more than suffice. There are, of course, chateaux. But there are also four small islands near Créteil. There's a lovely walk along the canal through La Ferté-Milon. An open-air restaurant on an island (Ile du Martin-Pêcheur) where everybody—and that will, apparently, include you—gets up and dances. A village (Moret-sur-Loing) beloved by Impressionist painters. Sunday lunch at the Guinguette Auvergnate, a "French 1950s time warp" just 9 kilometres from Paris. Slow down and walk, and other charms are revealed. The village of Andrésy, for example. Simms writes: "Continue along the river as far as the Rue de Trélan. There is a little jetty with an electric bell to the right which you press to summon the small speedboat opposite…There is a little riverside garden in which you can eat outside in the summer (where I saw a red squirrel) and the tiled floor, lace curtains framing the river and the old-fashioned oak furniture make for a cosy retreat inside." That red squirrel—who else would tell you about it? Simms has been field-tested. A reader visited
La Ferté-Milon
and blogged about it. Another went to
Poissy
and chronicled the day. They don't sound disappointed. You can't read this terrific book without noting a painful irony. A fifth of the total population of France lives in this region, yet only 15% of the land can be considered "urbanized." A remarkable 23% is still considered "forest." Simms writes: "Huge tracts of land are given over to intensive agriculture and it is possible to walk for miles without seeing more than a handful of people. Villages such as Seugy or Belloy-en-France seem completely untouched by the twenty-first century…." Compare that to what you find an hour outside any major American city, and you'll want to weep—or, looking at the bright side, make many more day trips to the wonders of France beyond your beloved Paris. If you're coming to France (or for that matter anywhere) you can 
reserve your hotel here.
To rent a car, Bonjour Paris recommends 
Auto Europe
.
SUBSCRIBE
ALREADY SUBSCRIBED?
BECOME A BONJOUR PARIS MEMBER

Gain full access to our collection of over 5,000 articles and bring the City of Light into your life. Just 60 USD per year.

Find out why you should become a member here.

Sign in

Fill in your credentials below.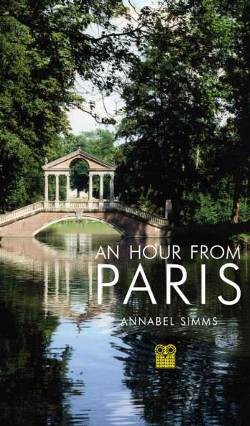 It may not strike first-time visitors to Paris, but one of the world's most civilized cities is also a theme park. Parisland, I call it. And not with derision. For those who love art, literature, music, food, high style and history—that's you, and you, and most certainly me—Paris just might be the ideal destination.
But what if you tire of the glories of Paris?
What if you want a change of scene?
The answer is not to pack your bags and move on to the next urban wonderland.
It's to stay in Paris—and visit France.
That is, the Ile de France, the well-kept secret of the French, not often visited by travelers. And this is mystifying, because here you can find chateaux and gardens and beautiful walks and picturesque but not expensive restaurants and—against all expectation—unfailingly friendly people. Oh, and fresh air. Oh, and no crowds.
And those lovely, bucolic, culturally rich destinations—nature and history's own theme parks—are all within an 80-kilometre radius of Paris.
All are accessible by train.
All are an hour from Paris or less.
That's why "An Hour from Paris" [to buy the book from Amazon, click here] is the most exciting travel guide I've read in years. Its author, Annabel Simms, is a Brit who moved to Paris and developed a deep knowledge of the fifth arrondissement. Business took her to the modern, soulless inner suburbs. Then an urge "to get into the countryside, any countryside" led her to discover France's excellent network of commuter trains—and what she was looking for. The 21 day trips of this book, which has been revised and updated several times, are the happy result.
Ms. Simms is not an exuberant writer. She doesn't need to be. Descriptions, directions, a granular guide to each destination—these more than suffice.
There are, of course, chateaux. But there are also four small islands near Créteil. There's a lovely walk along the canal through La Ferté-Milon. An open-air restaurant on an island (Ile du Martin-Pêcheur) where everybody—and that will, apparently, include you—gets up and dances. A village (Moret-sur-Loing) beloved by Impressionist painters. Sunday lunch at the Guinguette Auvergnate, a "French 1950s time warp" just 9 kilometres from Paris.
Slow down and walk, and other charms are revealed. The village of Andrésy, for example. Simms writes: "Continue along the river as far as the Rue de Trélan. There is a little jetty with an electric bell to the right which you press to summon the small speedboat opposite…There is a little riverside garden in which you can eat outside in the summer (where I saw a red squirrel) and the tiled floor, lace curtains framing the river and the old-fashioned oak furniture make for a cosy retreat inside."
That red squirrel—who else would tell you about it?
Simms has been field-tested. A reader visited La Ferté-Milon and blogged about it. Another went to Poissy and chronicled the day. They don't sound disappointed.
You can't read this terrific book without noting a painful irony. A fifth of the total population of France lives in this region, yet only 15% of the land can be considered "urbanized." A remarkable 23% is still considered "forest." Simms writes: "Huge tracts of land are given over to intensive agriculture and it is possible to walk for miles without seeing more than a handful of people. Villages such as Seugy or Belloy-en-France seem completely untouched by the twenty-first century…."
Compare that to what you find an hour outside any major American city, and you'll want to weep—or, looking at the bright side, make many more day trips to the wonders of France beyond your beloved Paris.
If you're coming to France (or for that matter anywhere) you can reserve your hotel here. To rent a car, Bonjour Paris recommends Auto Europe.
More in France, France travel, Jesse Kornbluth, Paris book reviews, Paris books
---
---