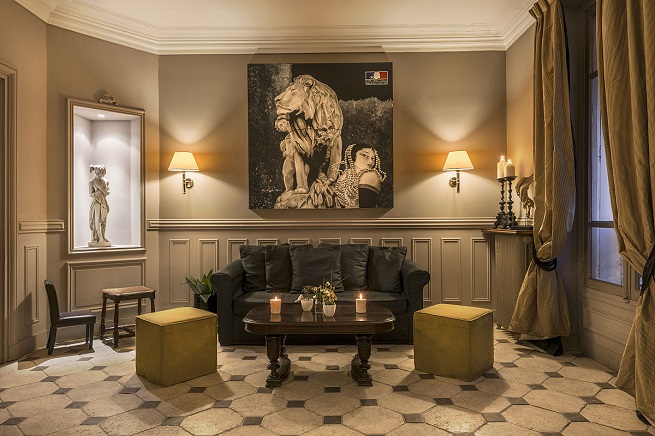 There's a reason this hotel has so many devoted repeat guests. The Hôtel de la Porte Dorée is excellent value for money, and clients keep coming back for the warm hospitality. Situated in the 12th arrondissement, just a few minutes walk from Paris' largest park- the Bois de Vincennes- the Hôtel de la Porte Dorée gives off a leafy suburban charm while remaining close to the hustle and bustle of central Paris. With 43 rooms decorated with quintessential Parisian style, the Porte Dorée offers an intimate and welcoming atmosphere. The hotel was painstakingly renovated by the Franco-American owners; antique bookshelves and ornaments can be found alongside sleek modern features giving a tasteful balance of old and new.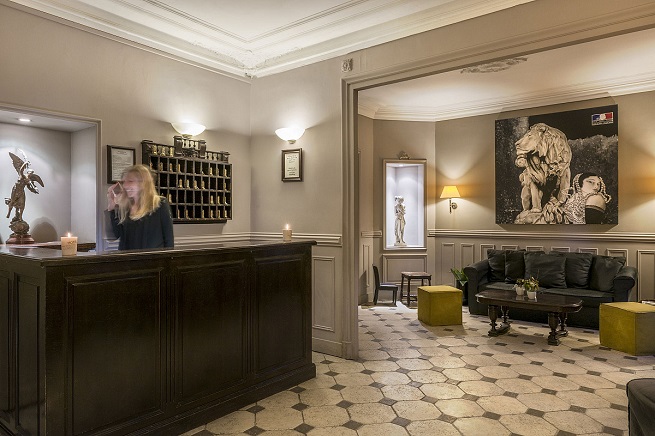 Rooms
The Hôtel de la Porte Dorée offers a number of different rooms from single to family sized, all with a number of features to make your stay comfortable and enjoyable. Large LCD TVs, WiFi access and iPod docking stations can be found in each room. What's more, you'll find thoughtful touches like bottled water and yummy homemade cookies.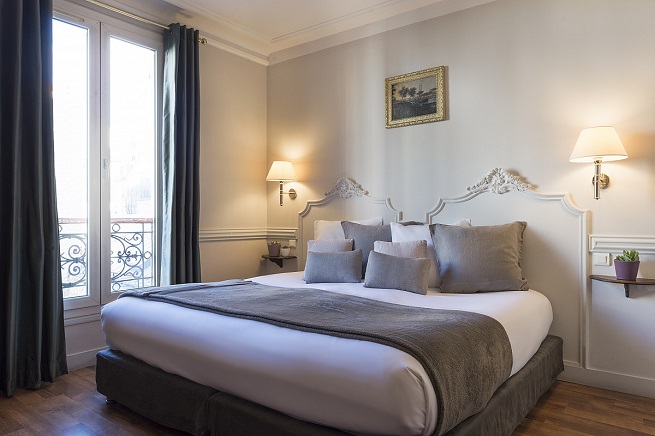 The Hotel's luxurious 'Exclusive Rooms' are the perfect choice for those wanting to treat themselves to that little bit extra, equipped with mini bars, divine beds and a bath for maximum relaxation. Plush bathrobes and slippers are also provided.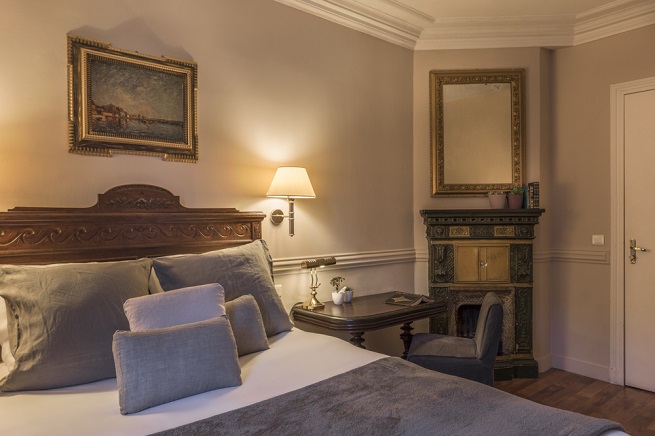 Children
As parents who like to travel with their children, the owners often come across difficulties in finding suitable hotels to accommodate families. As a result, they've made a special effort to ensure that the Hôtel de la Porte Dorée is a child-friendly establishment, with crayons and toy baskets available in the reception and in the guest rooms.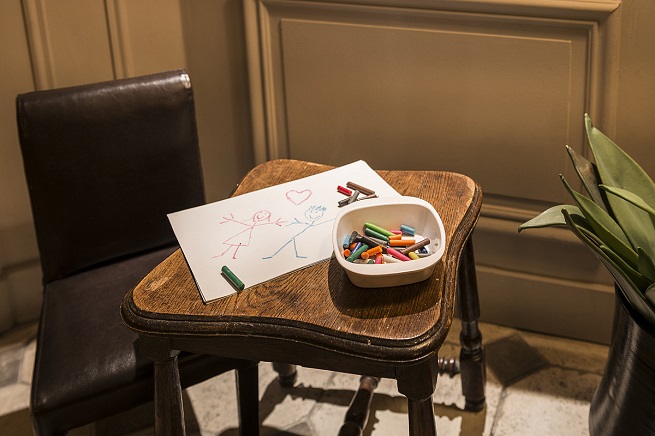 Bikes
One of the best ways to see the sights of Paris is by bike. The city has over 700 kilometers of designated cycle paths. The Hôtel de la Porte Dorée has a fantastic bike rental service, complete with experts to help you choose the right bike and make any necessary adjustments. Besides being the cleanest option for the environment, this is an extremely economical way to tour Paris, starting from just €10.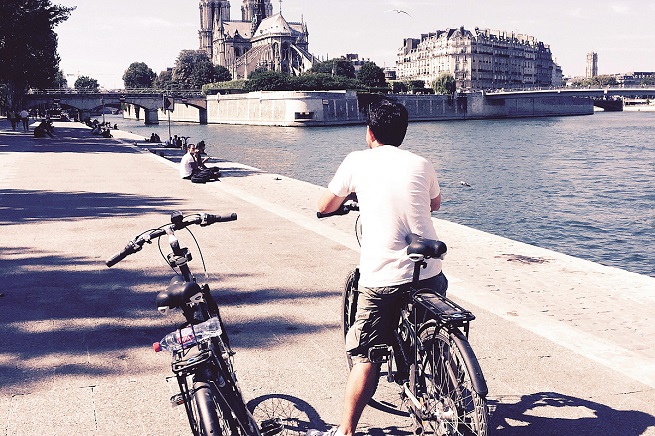 Environmental Awards and Organic Sourcing
The Hôtel de la Porte Dorée prides itself on its ecological practices to ensure minimal pollution and waste. The hotel has been awarded the Green Key Eco-Label for its ecological house-keeping and use of natural materials. The hotel also serves an organic breakfast with fair-trade ingredients, so you can feel good about your stay in Paris.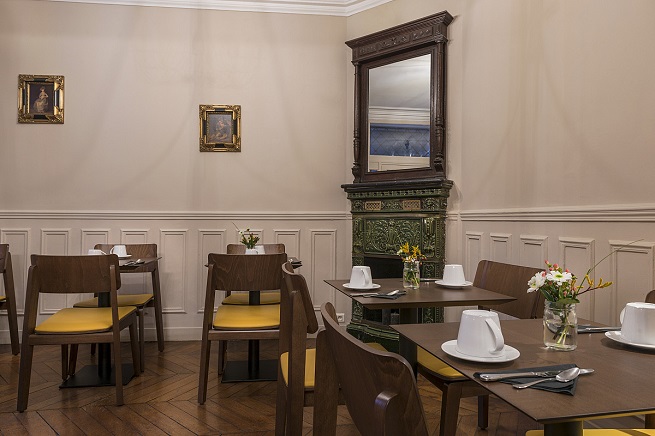 For more information visit the Hôtel de la Porte Dorée website. Remember to quote the booking code PARIS2017 to receive a 10% discount!