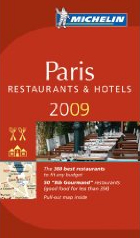 Wasn't it Dustin Hoffman's character who declared the cauliflower served at a meal in the Mid-West as honest, honest.  I was reminded if that the other day* when eating at a place in a part of town I don't think I've ever entered – that quarter behind the Gares du Nord and de l'Est. It's called La Bulle and it looks like a dozen other new, marble table topped places with a friendly staff and inviting ardoises with the food, wine and bread baker listed.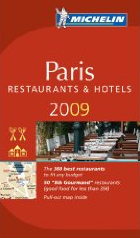 I came with no expectations, despite kind words that had been said by Philippe Toinard, Emmanuel Rubin and Adrian Moore.  My first course was an overly tough squid, but it was good product and real – indeed honest.  Second, I had a duck breast which was also good product as were the spinach and green pepper sauce – nothing exceptional – but again it was honest food.  Finally I had an unusual citrus-rum sauce on a baba that was innovative but again honest.
All three of the dishes I had, had hints of imagination, creativity and out-of-the-ordinary cooking. The squid's sauce was out of the ordinary, the spinach almost tasted like greens (collard, beet, etc) and the baba's sauce was certainly different.  And when I left, I thought that in three or four years, this guy would go in one of two directions, either back entirely to traditional, honest food or onward to more pushing the envelope stuff – and quite frankly I'm not sure which I wanted him to pursue.
*My last meal at La Bulle was 24 January 2008, fully paid for.
My favorite "honest food" place with a touch of creativity is:
La Bulle
48, rue Louis Blanc, 10th, (Metro: Louis Blanc)
T: 01.40.37.34.51
Closed Saturday lunch, Sunday and Monday night
A la carte about 25-35 €
©2008 John A. Talbott
Leave a reply
Your email address will not be published. Required fields are marked *