Alert readers will know that Gaya, since 1912, fish central to the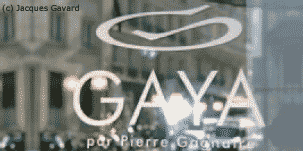 left-bank literati, has been taken over by Pierre Gagnaire (rue Balzac, Paris and Sketch, London).  So, out go the tiled walls, blue upholstery, kitsch fish tiled tables and marine decorated crockery. In comes minimal décor by Christian Ghion, wild looking corian tables and hip glass bar to sip champagne. There are re-editions of Thonet chairs, polished stainless steel everywhere, carpet by Tarkett and a tiny state-of-the-art kitchen.  Read, interesting, experimental and expect a menu on the cutting edge of molecular. Well it's Gagnaire, he doesn't do ordinary; you want ordinary go to Flottes!
" Don't call it petit-Gagnaire, it's a simple restaurant du quartier", suggests PG, very excited with his new project, just leaving for London with his best friend Hervé This, the wacky chemist at the Institut National de la Recherche Agronomique (INRA). This (say it Teese) runs courses on Molecular Gastronomy and is a popular French television personality, best-selling cookbook author, and the only person to hold a doctorate in Molecular Gastronomy, a field he has helped to pioneer. This, often working with Gagnaire, brings instruments and experimental techniques of the laboratory into the kitchen. He uses recent research in the biology, chemistry, and physics of food, challenges traditional ideas about cooking and eating. What he discovers entertains, instructs, irritates and intrigues cooks, gourmets, and scientists alike.

This and Gagnaire are debunking a variety of time-honoured rules and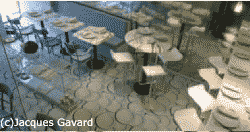 dictums. "It's the physiology of flavour, how the brain perceives tastes, how chewing affects food, and how the tongue reacts to various stimuli", explains Gagnaire. I feel he's using Gaya as a sort of laboratory, examining the molecular properties of his ingredients. What happens as they are baked, cured, cooked, and chilled. "We've seen the future and we see new cooking methods. Chocolate mousse without eggs: A flourless chocolate cake baked in the microwave, we are unboiling eggs! Imagine the not-too-distant future, ask yourself "what shall I eat?" the answer might range from "indulge in a meal at Gaya" or to simply "pop a pill". It's science meets cuisine", he grins. He seems to be saying "you don't have to take this too seriously, take it with a pinch of "Sucre-Salé (his award winning cookbook!)".


 

At Gaya think texture, acidity and some surprising mixes that do it for you or not! Gagnaire insists that his fish is "the fish of every day", des plats simple cuisiné avec vivacity and modernité. "Like a woman with no make-up", he suggests.


 

"Gaya's a restaurant for connoisseurs, people who want something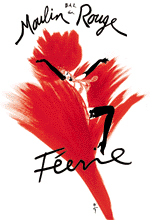 completely different, it's great that he's come down from his three-star temple and is getting in touch with the public", comments Figaro's Francois Simon.
 


 

Generosity is Gagnaire's signature. Delicious warm offerings and a basket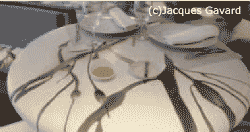 of breads arrive while you look at the menu/the décor/the other diners.  From 5 "Mise en Bouche"  begin with Chantilly de Foie Gras Hervé This, pain dentelle (wafer thin "melba toast") and fat papillons oysters, still in their shells. Or the Pressé de Tourteau with cauliflower and sorrel. Add Croque Monsieur Noir with boconcini, courgette, pesto, basil and crunchy vegetables as a middle course, entitled "Insolites", nice to share, to discover, to taste. 


 

For mains, Beefies can try the Filet de boeuf roti with a crepe de blé noir and reduction of syrah and cinnamon. But you're really here at the "ulta-marine chic" for the fish dear. A choice of "Maree Noble":  Sole, Sea-Bass (carpaccio or cooked) Homard Bleu, La Lagoustine or "Maree Modeste" such as steamed Lieu jaune (plaice), seche (squid) en friture with Gagnaire's spin on the classic sauce Gribiche, Skate with butter and chick peas scattered with hazelnuts. Try a white Cotes du Sura "Vigne des Voises" 2003 (27€) a red Saint Joseph Bernard Gripa 2002 (41€), or by the glass from 6€.


 

A few perfect seasonal cheeses are the prelude to desserts and glass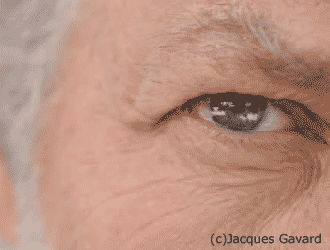 bowls of freshly made macaroons, meringues and chocolates. Baba créole, crème paresseuse, traditional pots of vanilla, chocolate and coffee creams. Hazlenut turinois and a daring astringent mix of Chantilly pistache-roquette-Izarrra:pomme verte rapée. Next time I'm ordering that for  starter and dessert!


 

Gaya par Pierre Gagnaire,
44 rue du Bac, 7th (Metro: rue du Bac),
Tel & Fax: 01 45 44 73 73
Shut Sunday
Plat du Jour 23€
www.pierre-gagnaire.com