French News: Cannes Film Festival, Woody Allen, "Carla," Sarkozy & Strauss-Kahn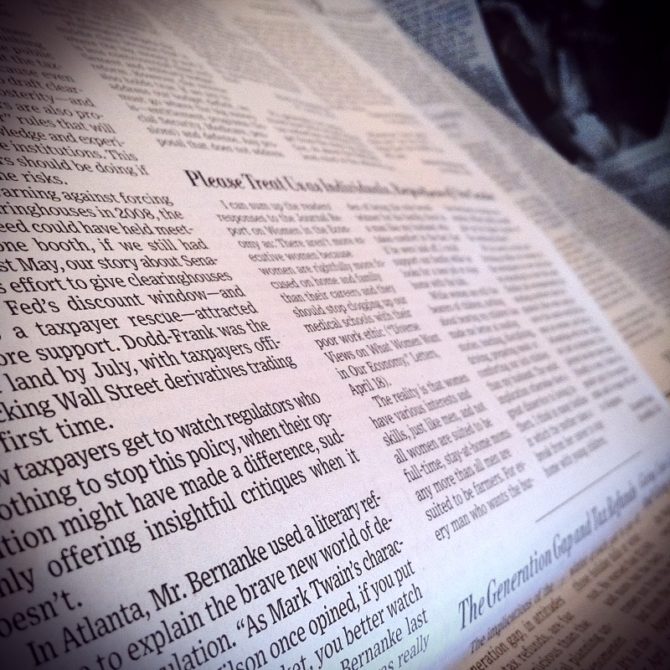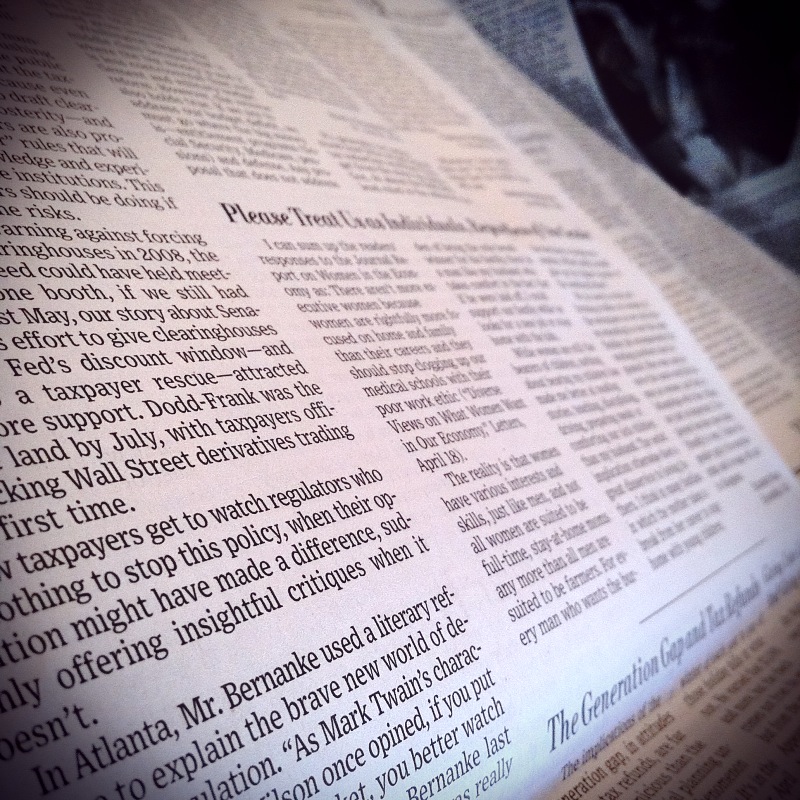 News flash: Dominique Strauss-Kahn arrested for sexual assault

Dominique Strauss-Kahn, head of the International Monetary Fund, and the man French Socialists hoped will be the next occupant of the Elysée Palace, was arrested at JFK airport in New York on Saturday afternoon.
According to the U.K Guardian, he was accused of sexually assaulting a maid in a suite at Sofitel Hotel in the Times Square earlier in the day. Minutes before the Air France flight departed, Strauss-Kahn was escorted off the plane and turned over to authorities. If proven guilty, this will have a dramatic impact on the upcoming French presidential elections.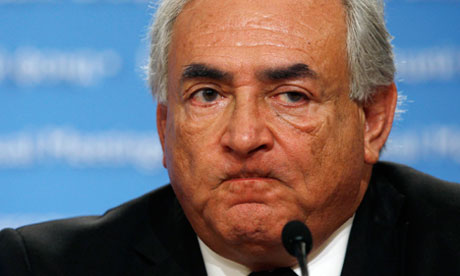 The Economist notes this leaves the International Monetary Fund without leadership at a critical time, especially for Greece. The topic is already being debated on French television programs, says Voice of America News.

Cannes International Film Festival
It's that time of year again when stars from Hollywood and all over the world head to the sun-drenched French Riviera for the 64th annual Cannes International Film Festival.
Cannes: world's largest film festival and the Palme d'Or award
The world's largest film extravaganza ends May 22nd. Contrasted to last year, the weather is cooperating, so actors have had many opportunities to model couture fashion. In the usual tradition, there's plenty of topless bathing on the beaches in case you're strolling down the Promenade de la Croisette.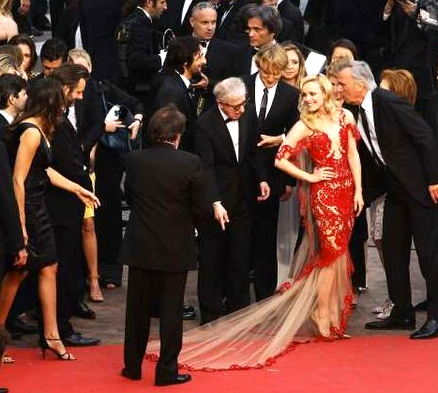 The paparazzi are out in full force hoping to snap their quota of photos of judges, actors like Jude Law, Robert De Niro and Uma Thurman, novelist Linn Ullmann (daughter of Liv Ullmann and filmmaker Ingmar Bergman) among others, plus the stars, who were feted at La Palme d'Or at the Hotel Martinez on opening night.
Italian director Bernardo Bertolucci received the first honorary Palme d'Or Award at the dinner. The filmmaker, who was recently honored in New York with a retrospective of his work at the Museum of Modern Art, is famous for his films that  include Prima della rivoluzione (1964), Novecento (1976), The Conformist (1970) and The Last Emperor in 1987. Francophiles remember him for his 1972 steamy classic The Last Tango in Paris, which was filmed throughout the city including a landmark white tile building on Rue Vavin in the 6ème designed by architect Henri Sauvage in 1912.
Midnight in Paris and other predicted winning films
Woody Allen's film Midnight in Paris received kudos, with some saying it may have a shot at an Oscar nomination. When interviewed, Woody Allen simply said, "Paris is one of my favorite places in the world."
According to the Washington Post, these are the six films to watch: "Midnight in Paris," "We Need to Talk About Kevin," "The Tree of Life," "This Must Be the Place," "Melancholia" and "Unlawful Killing."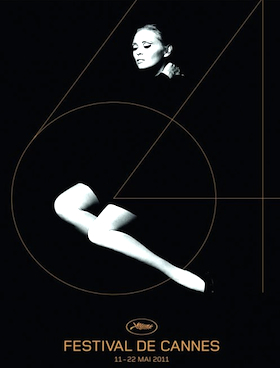 Get ready for the Cannes Film Festival to heat up: Brad Pitt and Angelina Jolie are about to walk the red carpet, according to the Hollywood Reporter.
La Conquête: one film cinephile Nicolas Sarkozy probably won't enjoy watching
Another film causing a stir but for an entirely different reason is La Conquête. It features the President of France's divorce from his second wife Cecilia Attias and his rise to power to when he was elected president in 2007. The film depicts a number of potentially embarrassing scenes for the French president, including his waking up alone in a hotel room on the Champs-Élysées after election night's celebration.
The Telegraph reports that during an interview with the French magazine Télérama, Nicolas Sarkozy, who has so far remained silent about the film, said he has "absolutely no desire" to see it. "I don't usually read what is written about me, because it never makes me happy."
Carla Bruni buzz: is she or isn't she?
With all of the talk about who's attending the Festival, one conspicuously absent person is none other than France's first lady Carla Bruni-Sarkozy, who had a small role in Midnight in Paris. The former supermodel and songstress confirmed in an RTL radio interview that she won't attend, saying, "I really regret it, but unfortunately I can't be there for personal and also for professional reasons." But, she's refused to confirm whether or not her absence means she is pregnant as some members of the French media have suggested.
According to her priest, Mme Sarkozy has wanted to have a baby for three years, but he's unwilling to confirm whether or not she's pregnant. The President's wife is remaining very tight-lipped but she was seen shopping in the maternity section of a department store and has given up smoking.
With all of this excitement, stay tuned for our French news updates today and daily updates throughout the week.
(c) Paris New Media, LLC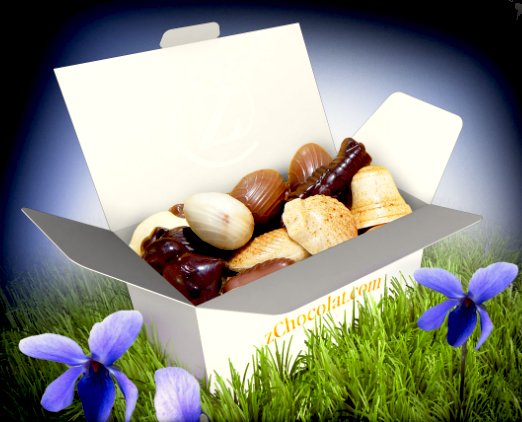 Mmmmm….chocolate. Not just any chocolate, but French chocolates actually handmade in France with recipes created by the world's best chocolatier, Pascal Caffet, winner of the prestigious Meilleur Ouvrier de France (MOF) award. zChocolat's handmade by world-champion French chocolatiers following a 400-year-old tradition of passion and zealous adherence to purity. A single bite is an instant of pure seduction and sensory bliss one has never experienced before.  In other words it's sinful! Even if you won't be in Paris anytime soon, you can always order right here: zChocolat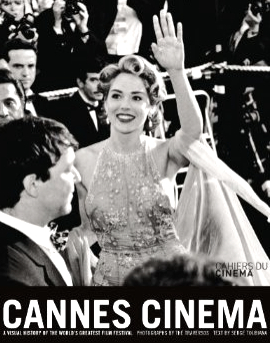 Cannes Cinema is a brand new book with a May 16, 2011 release date that's a must for serious cinephiles. This is a visual history of the world's greatest film festival, the Cannes festival, from its beginnings in 1939 to the present day. It includes a beautiful collection of portraits of the greatest film stars, actors and directors from around the world. It provides 600 photographs taken by three generations of photographers from the Traverso family. From Louis Lumiere to Quentin Tarantino, Grace Kelly to Penelope Cruz, all the greatest film-makers and stars are immortalized here. It gives a warm and personal approach to the development of the festival and that of cinema. Each portrait is accompanied by a short and anectotal text written by Serge Toubiana, Director of the Cinematheque Francaise.  BonjourParis readers may order it now at our amazon.com French Marketplace.
Leave a reply
Your email address will not be published. Required fields are marked *