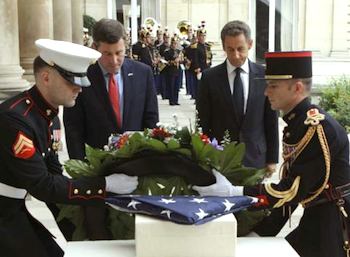 Sarkozy holds Paris 9-11 memorial
France President Nicolas Sarkozy commemorated 9-11 at the U.S. Embassy in Paris on Friday. The French President said, "On this day of September 11th, every French person felt hit. The barbarians chose New York as the epicenter, but it could have been Paris."
U.S. Ambassador Charles Rivkin said in an interview with the Associated Press that the U.S.-French relations have improved since September 11th, 2001, and "I don't think it could get better."
G-7 leaders meet to discuss economy crisis
According to Business Day, finance heads and bankers from the world's most powerful nations met in Marseille on Friday and Saturday to discuss the economic crisis. The euro zone has been dramatically affected. The optimal way to manage currencies is a critical topic. France and Germany are particularly exposed to EU loan defaults, including those of Greece, Italy, Ireland and Portugal.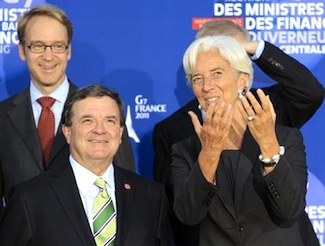 U.S. Treasury Secretary Timothy F. Geithner stated, "Unless the debt crisis is resolved soon and is accompanied by significant structural and fiscal reforms, Europe faces poor growth prospects." Avoiding a recession and reassuring the financial markets are two pressing challenges according to the French publication Le Point.
France was the first country to approve measures aimed at increasing the flexibility of the euro zone rescue fund and providing Greece with a second tranche of aid.
The Financial Times reported that members of the senate, France's upper house of parliament, gave their approval on Thursday to increase the European Financial Stability Facility's scope.
"Countries must act now, and act boldly, to steer their economies through this dangerous new phase of the recovery," said Christine Lagarde, head of the International Monetary Fund in a quote published in Investment Week.
Reuters has reported that Germany and France have sent a letter to the European Commission pressing for a financial transfer tax.
John Galliano guilty of racial abuse, symbolic cash damages
British fashion designer John Galliano was convicted of making "public anti-Semitic and racist remarks" in a Paris bar in February 2011 and October 2010.
Following the incidents, Dior terminated Galliano. He didn't appear in court in Paris and was fined €6,000 and ordered to pay a symbolic €1 in damages to his victims plus pay the legal costs of five anti-racist organizations, who were represented at his trial in June. To read more, access The Independent UK.
Chirac trial will proceed without his presence in court
The trial of former French President Jacques Chirac on corruption charges will proceed without Mr. Chirac having to be present, a court decided Monday, citing the poor state of Mr. Chirac's mental health, according to the New York Times.
Mr. Chirac, who is 78 years old, has been diagnosed as suffering from anosognosia, that causes a substantial memory loss.
Anosognosia is often seen in Alzheimer's patients. Mr. Chirac's lawyers contend that in his case, this may be an outcome related to a 2005 stroke.
Mixed responses to Dominique Strauss-Kahn's return to Paris
Dominique Strauss-Kahn and his wife Anne Sinclair returned to Paris to a quasi-hero's welcome. By some that is. Many feel that Strauss-Kahn, once the Socialist Party's best hope for winning next year's presidential election, still has a role to play in public life. He's considered to be a talented politician and one of the few credible economic thinkers on the French left.
As finance minister from 1997 to 1999, he paved the way for France's adoption of the euro by cutting the budget deficit and reducing debt. He restored the IMF to relevance by building consensus on reform and helping Europe to overcome its divisions in the first Greek crisis of 2010.
On the other hand, the Financial Times reports that many feminists and others are inflamed that the former head of the IMF has not made amends.
Court orders man to pay ex-wife damages for lack of sexual relations
A judge in Nice cited French civil code article 215 when he fined a 51-year-old man nearly €10,000 for not fulfilling marital obligations with the woman who is now his ex-wife, per The Telegraph. The judge in southern France's highest court in Aix-en-Provence ruled: "A sexual relationship between husband and wife is the expression of affection they have for each other, and in this case it was absent. By getting married, couples agree to sharing their life and this clearly implies they will have sex with each other."
This is not all the French news to report but these are some of the highlights. Stay tuned.
© Paris New Media, LLC
Subscribe & be first to receive 50 original France travel & French lifestyle stories every month: free subscription. BonjourParis, your most complete online France travel resource since 1995. RSS feed available.
Check out our Amazon.com Boutique for the very latest stock in anything & everything for travelers & Francophiles. Books, fashion, electronics, accessories, home décor & more. New items added weekly. Same competitive prices & speedy delivery & your purchases support costs of keeping BonjourParis the most complete France travel resource.
Search hint: start at the back pages for the most recent stock.
Short-cut to our 100 TOP SELLING ITEMS

(please wait for widget to load)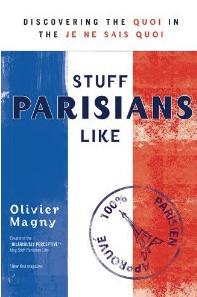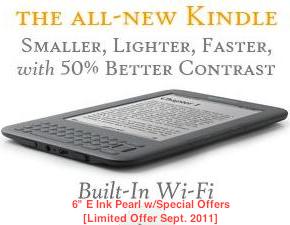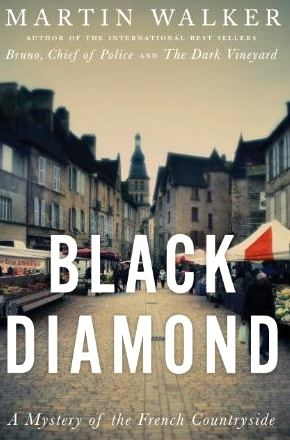 Stuff Parisians Like: Discovering the Quoi in the Je Ne Sais Quoi by Olivier Magny, owner of Paris wine bar Ô Château
Black Diamond [mystery set in France, released Aug 2011, by NYT bestselling author Martin Walker]
Kindle, Wi-Fi, 6″ E Ink Pearl Display, includes Special Offers [ltd offer 9/01/11] reg $139, now $114 + deals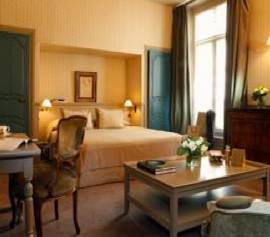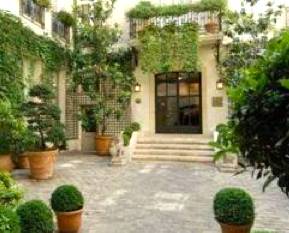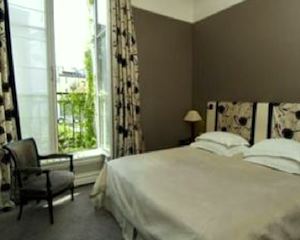 Left Bank 4-star in the heart of Saint-Germain-des-Prés has spa, garden & more:
Hôtel Relais Christine is a 4-star Left Bank boutique hotel. The building dates from the 16th century, but modern rooms feature AC, free Wi-Fi, flat-screen TVs w/satellite & minibar, all decorated in classic French décor. Some rooms have a view of the hotel's garden or courtyard. Daily buffet breakfast & 24-hour room service. Relax in the hotel's cozy lounge bar w/a fireplace. Guests have free access to the spa & fitness center w/Jacuzzi decorated with mosaic tiles, a Finnish sauna & a treatment area. The hotel also offers concierge service & bicycles are available. Courtyard lawn ideal for summer relaxing on lounge chairs. Past Booking.com guests rated it 8.7 of 10.
*** Eligible for the Booking.com best price guarantee.

Be smart! Reserve your hotel at Booking.com…then keep shopping online & if you find a better rate for the same deal, contact Booking.com for your BEST PRICE MATCH GUARANTEE.
Bookmark this link & use it everytime you shop so your preferences are stored & deals are updated when you return: Booking.com.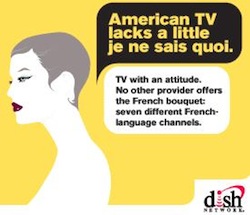 Live from France & direct to your home….
France24 News
TV5 Monde
Radio France Intl (RFI)
Eurochannel
movies & TV series
documentaries
kids programs…& more.
For more, click: "French Bouquet" by DISH Network.