Expat Children's Second-Class Citizenship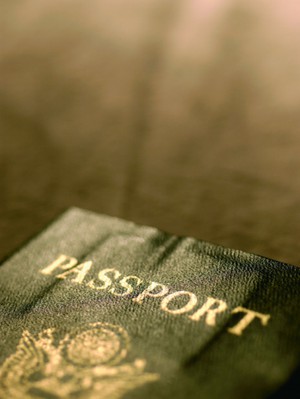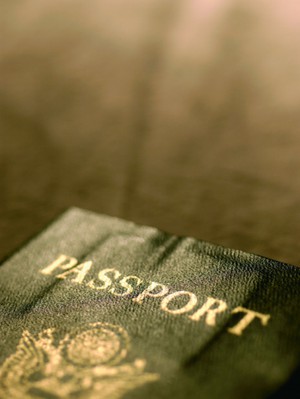 What does it mean to be a U.S. citizen? You probably would answer that it comes with a birth certificate, a passport, the right to work and the right to vote.
Yet, for some citizens, the right to vote isn't automatic.
Many Americans who are born and live outside the U.S. are legally considered to be American citizens: they carry American passports, file American taxes, and young men must register with the Selective Service. In spite of that, they may not have the right to vote.
Why is that and how can it be? The right to vote is based on one's residency in a state, not solely on citizenship. U.S. courts have continuously expanded the franchise and struck down exclusionary laws. The state residency requirement is maintained for logistical reasons, not to exclude anyone. But it's still preventing many young Americans who live overseas from participating in the democratic process.
If your parents are permanent overseas residents and you've lived abroad your whole life, only 18 states will currently allow you to register to vote (using one of your parents' voting addresses; your parents retain the right to vote no matter how long they live outside the U.S.).
We at Overseas Vote Foundation think this flies in the face of what most Americans believe is a fundamental right and responsibility of citizenship. If it doesn't come with the right to vote, well, what's the point?
Young expat citizens are being taught a confusing lesson by laws in those remaining 32 states: you can have a passport and still be excluded from voting until you move stateside.
We believe there only should be one kind of American citizen, the voting kind.
Proposed legislation that would correct this situation is moving closer to fruition: the Uniform Military and Overseas Voters Act (UMOVA) includes a provision that would allow "non-domiciled citizens" the right to vote in Federal elections.
The Uniform Law Commission (ULC), a volunteer body that drafts legislation on issues that affect all states "uniformly", has just approved a final draft of this law. The ULC then proposes these laws to state legislatures, which must then individually approve them. Those states that approve a law then share a legal framework that applies to all their combined populations – even if all 50 states don't give it a thumbs-up.
On its current schedule, Commissioners are hoping that at least 25 states will pass the law by 2011, enfranchising tens of thousand more young Americans in time for the 2012 election.
In 2008, OVF launched the only voter outreach website focused on American youth overseas, Youth Vote Overseas (YVO). Our commitment to helping young Americans everywhere vote is one reason why OVF has actively supported UMOVA throughout the drafting process and pledged to continue to work diligently with the ULC as the various state legislatures proceed with passage of UMOVA.
We support UMOVA because we hate it when our Help Desk must inform an eager 18-year-old American that, because of what amounts to a technicality, he or she cannot vote. 
Most overseas Americans go to great lengths to keep their families tied to the United States, both administratively and by sending their children to bilingual schools or for stateside summer vacation as well as maintaining American traditions like Thanksgiving and the Fourth of July, no matter where they live.
At YVO, we want young voters to take it seriously when we tell them that being an American citizen means exercising their voting rights – your state would send that message if it passed this law.
Want to know if your state grants the right to vote to all overseas citizens? Check out our Help Desk for the answer. 
Overseas Vote Foundation Voter Help Desk
Click here to find out more about UMOVA:
https://www.overseasvotefoundation.org/UMOVA
Register to Vote in the 2010 Congressional Midterm Election:
https://yvo.overseasvotefoundation.org
If you're coming to France (or for that matter anywhere) you can reserve your hotel here. To rent a car, Bonjour Paris recommends Auto Europe.
Paris Shuttle is the leading provider of pre-bookable airport transfers in Paris. Book your airport transfer with Paris Shuttle.
Leave a reply
Your email address will not be published. Required fields are marked *