Eating with Celebrities: Stop Here if You Hate Name Dropping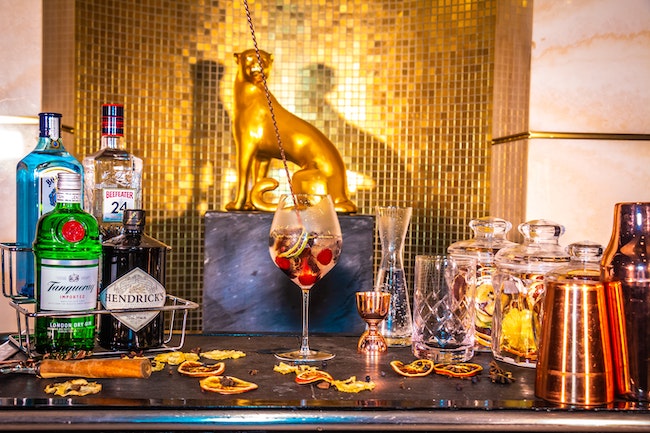 The other day, a fellow food blogger/friend/pal and I—there were only two of us—were eating at Le Dauphin, Aizpitarte's latest hit, when in came Mathieu Amalric, who plopped himself and his girlfriend down eight inches from us. The star of The Diving Bell and the Butterfly (Le scaphandre et le papillon) and On Tour. Whaddya do?
If you ignore him, he may think he's become a nul, un con, fini.  If you fawn over him, he'll have to wash his hands afterwards.  And if you nod knowingly, but let him exist in peace, he may misinterpret it.
A cherished, though deceased, buddy of mine, the only Republican I've ever been close to, was in the Reagan White House one day and relieving himself in the men's room when in came for the same purpose—as my friend put it—"the most powerful man on the planet," Secretary of Defense Cap Weinberger.  Whaddya do?
As a very old person, formerly from Manhattan, I have the good old Greta Garbo in the street, Dustin Hoffman in Philly Cheese Steak, and Paul Newman on Central Park West stories, but I began to appreciate the power of celebrityship with Leonard Bernstein. I'd met him socially—same neighborhood—and he was always charming and engaging. Then I encountered him at the theater, where he tossed me off like an errant rodent. Huh? Lesson learned: Never approach a famous person in an unfamiliar setting.
Then one day, I was checking into the J.W. Marriott in DC and in walked Frank Purdue, who at that time appeared in the cleverest American TV ads ever, for his chicken company. All my scientific colleagues, registering for a medical meeting, ignored him and I could see the guy craved being recognized. Finally a black bellman came up to, high-fived him and chanted, "It takes a tough man to make a tender chicken." He loved it, and we all cracked up. Lesson learned: Don't ignore a celebrity in the right location.
So there are no correct answers. In the case of arguably the most famous actor in France, we chose to nod (respectfully), carry on, and ignore the fawning—which in this case the staff was ready and willing to do. I think he eats there all the time, anyway.
We were at:
Le Dauphin
131 Avenue Parmentier, 11th (Metro: Goncourt)
T: 01 55 28 78 88
Closed Saturday lunch, Sundays and Mondays
Lunch menus 23 & 27, at dinner about 60 E à la carte.
To make your travels easier and safer:
Medjet Assist. As a member of MedjetAssist, if you become hospitalized as an inpatient more than 150 miles from home, you will be transported at your discretion to the hospital of your choice from virtually anywhere in the world – at no additional cost.  Domestic air medical evacuations average $20,000 while international medical evacuations can exceed $100,000 – but not with the protection of MedjetAssist.  Medjet members decide which hospital will be their final destination.  There is no medical necessity clause and no pre-existing medical condition exclusions for those under age 75.  Short-term memberships start at just $95 for 7 days and annual membership is just $250.  MedjetAssist provides the utmost peace of mind for your travels.
Priority Pass membership gives you affordable access to more than 500 airport lounges, no matter which airline you fly.
Want to be inspired by more French foodie experiences and enjoy classic French food, wine and recipes? Head to our sister website, Taste of France, here.
Lead photo credit : Photo credit © kyryll ushakov, Unsplash
More in Bonjour Paris, celebrities, Food Wine, John Talbott Paris, Paris restaurants
---
---