Downsizing Your Wine Budget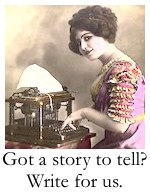 One reads a lot about the "new normal" in spending patterns during this recession. It seems that most people have taken a good look at what seemed to be indispensable, from designer coffee to dinners out, and then cut back. Savings are in: credit card spending is out (at least temporarily). Many have said that they will not go back to old spending patterns when good times resume.
Perhaps we can apply the new frugality to your wine budget?
And that's the first point. Like food, transportation and housing expenses, if you regularly enjoy wine, you should have a budget. The basic idea is that going into a wine store with no budget is like going into a grocery store with a credit card instead of cash. The problem now is that with wine prices rising, and money scarcer, buying the same wines you usually pick may result in less wine at higher prices. Also, you will be more open to impulse buying that will play havoc with your budget. So have some idea of what you will be eating over the next few days, and look for wines to match. It is basic to ask yourself. what is it you like, and what can you afford? Fit the wines to the budget, not the budget to the wines.
If your budget and taste are out of sync, then it's time for some new strategies. Here are a few, that I hope will save you some money and increase your wine drinking pleasure.
Quantity Discounts. Many retailers will give you a discount, say 10%, for wines bought by the case. The canny thing here is that the case doesn't have to be of the same wine. If you can anticipate your needs and buy twelve bottles at a time, you will have earned the discount – usually enough to cover those pesky state taxes. Also, magnums of wine are often less expensive than two single bottles, and a case here will be six bottles, not twelve. My retailer lets me mix and match, so that a case would be four regular size bottles, and four magnums. The flexibility is welcome, and the case discount can add up!
Corkage. Restaurants may let you bring your own bottle of wine, charging you a fee, called "corkage," usually around $20-$25, for the service. With wine markups in restaurants, this possibility is worth exploring. I find that bringing my own wine isn't worth it unless a rare wine is involved, or a favorite wine that isn't on the wine menu (many of which are now on the internet, as part of the restaurant's website). With a wine cellar and some treasured vintage wines, the corkage fee is well worth paying. I will be bringing a treasured vintage Burgundy to a fine restaurant this week, and gladly pay the corkage fee, a massive savings over what the wine would cost if available. When you do this, make your arrangements in advance, and don't forget as a courtesy, to let the wine sommelier have a taste of your wine.
Starter Wines. If you enjoy wines from a favorite region or wine château, then downsize your wine buying, and expand your purchasing. You may discover new, well made favorites at bargain prices. For example, the wines of Alsace are beginning to find their market. One can well imagine their prices rising as they are discoveed, for their freshness and full bodied flavor. But two producers, Willm and Hugel, produce a vintage blend, called "Gentil," from selected vineyards. The wine retails for a bargain price and I suspect they make this wine at little profit, in order to introduce the fine wines of Alsace to new consumers. It's a great way to discover a new region.
Second Wines. Second wines from a château property are not second rate wines. They are wines from plantings that are not old enough to warrant inclusion in the wine property's first wine. Most Bordeaux estates now feature second wines. Some sixty of the great classified estates of the Médoc, for example, now  bottle second wines. They range from Château Margaux's Pavillon Rouge, a fine quality wine that has been bottled for many decades, to more recent offerings. Formerly a great value, now their prices are rising as well. But a selective consumer can still find relative bargains by comparison shopping, and asking about second wines. You will still be paying a fraction of the price of the grand vin for a reliable product.
Cru Bourgeois wines. It is also worth noting that there are classifications of quality wines that are little known to American consumers. If an estate in the Médoc missed out on the historic 1855 classification, for example, possibly it is now one of the many estates listed as a cru bourgeois. Château Meyney and Château Chasse Spleen are examples. Their wines are available at a fraction of the cost that they would command if the Médoc 1855 Cassification were ever updated, which will probably never happen. Meanwhile, if you follow my rule of looking for good vintages, with the realization that good vintages tend to favor all wines within a given location, those which are classified and those which are not, you may realize real savings while discovering new quality wines. A well made cru bourgeois from an excellent vintage, in other words, may not only cost less than a higher classified wine from a lesser vintage year – it will simply be a better, tastier wine.
Increasingly, other wine regions are offering second wines as well, or even a spectrum of wines. The well known and pricey Perrin estate in Châteauneuf du Pape, Château Beaucastel, for example, now also features a second wine, "Les Sinards," both white and red, at about half of the cost of the grand vin. And their "Condulet de Beaucastel," from neighboring vineyards, is a good bargain at a fraction of that cost. Talk with your wine retailer, and you'll discover more about this world of second wines. Which leads you to …
New wine areas. Expand your comfort zone, to new wine areas. Some may resemble in taste their more pricey neighbors. For example, in a fine vintage year, well made Côtes de Bourg wines may sometimes give value resembling their more celebrated neighbors across the Guronde River in the Médoc. And if your favorite St. Emilion wines have been priced beyond your budget for now, you might look into Fronsac wines. For Pomerol, look into neighboring Lalande de Pomerol. For robust Burgundy red wines, try the Côtes du Rhône. Here again, there should be bargains in the $10-$12 range.
Then, there may be areas that are totally new to you. I'd mention as well worth trying the Loire Valley summer white wines, such as Muscadet, wonderful with seafood, at about $10 a bottle. For cold weather dishes, on the other hand, either Cahors or Madiran, from rural southwestern France, are well worth seeking out. If you can find a magnum for $25 or so, you will create a festive atmosphere at minimal damage to your wine budget.
These are a few suggestions. You will surely discover others. Quality wines are available in any price range. Who knows, you may find some less expensive new favorites that you will stay with once the economic recession is over. In that case, the "New Normal" will feature you as a canny shopper with an enviable list of new wine favorites!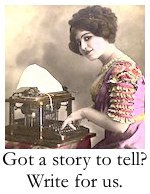 Subscribe for
FREE

weekly newsletters with subscriber-only content.
BonjourParis has been a leading France travel and French lifestyle site since 1995.
Readers' Favorites: Top 100 Books, imports & more at our Amazon store
Update your library with these books & DVD to help plan wine tours….click on image for details.
Thank you for using our link to Amazon.com…we appreciate your support of our site.
Leave a reply
Your email address will not be published. Required fields are marked *