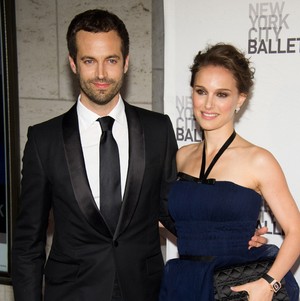 Winter means one thing: Nutcracker season is upon us.
Well, it means many things. And in Paris, winter also means: the window displays at Galeries Lafayette, the lights at Bercy Village, ice skating at Hotel de Ville, and chocolat chaud at Angelina's.
Ballet – by way of the famous Nutcracker – seems at the forefront more than ever this time of year. Paris performances of the beloved classic Christmas ballet may be found through January 9th performed by the Bastille Opera Ballet at Opera Bastille.
I was lucky enough to speak with ballet guru and teaching legend, Finis Jhung, about The Nutcracker, French ballet, and the recent shake-up at Paris Opera Ballet: the appointment of a new Director, Benjamin Millepied.
Millepied will be assuming his new role in September 2014 and the balletomanes are all speculating on the outcome of his tenure. Including, Finis Jhung.
Honolulu-born Jhung has taught at the New York City Ballet, the American Ballet Theater, the Joffrey, Alvin Ailey and many more. After dancing with the San Francisco Ballet and other companies, he founded his own studio while simultaneously acting as founder, artistic director and choreographer for Chamber Ballet USA. One of his most recent undertakings was acting as the trainer and choreographer to the young stars of Billy Elliot: The Musical.
Finis shared his thoughts with me on the latest news in the Paris ballet world:
Finis, you are a ballet legend, and since you are someone who knows the ballet world inside and out, what do you think of Benjamin Millepied becoming Director of the Paris Opera Ballet in 2014?
I have always admired Benjamin's dancing intelligence and technical expertise performing Balanchine and Robbins. He is extremely intelligent and gifted with an abundance of creativity. I think he has what it takes to direct the Opera.
What did you think of Millepied's choreography in "Black Swan" starring his now-wife, Natalie Portman?
I didn't like the movie; I've lived that life and once it began I felt it was not as good as "The Turning Pointe" with Misha & Leslie Browne so I stopped watching. What I saw of Benjamin's choreography seemed to be well-suited to the big screen.
How does French ballet compare to American ballet?
Based on viewing Opera dancers on YouTube and onstage, and recalling performances of major American companies, I'd say the French dancers seem to use their spine and move with more openness and fluidity than American dancers.
Being that it's the holiday season, will you be seeing any performances of The Nutcracker?
No, I will not.
If you could give Millepied one piece of advice for his new role in Paris, what would it be?
Treat your dancers the way you always wished to be treated.