Celery and Roquefort Salad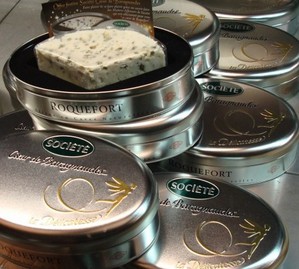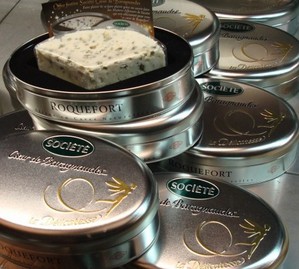 I first started to discover France through her iconic cheeses. Although I've loved Roquefort since I was small, I only recently visited the small town of Roquefort where the cheese is made. During my visit, I stopped in to visit Alice Ricard. Alice raises sheep in the area, and her sheep supply milk to a few of the Roquefort makers in the area. As we visited in her small tasting shop, I asked her what her favorite dish with Roquefort was. To my complete surprise, she answered that she loved it with celery! And that has always been my absolute favorite way with Roquefort, et voilà:
Céleri au Roquefort
Celery and Roquefort Salad
Pronounced: sehl uh ree / oh / rok for
INGREDIENTS:
8-10 celery stalks, include one or two of the smaller center stalks
1/4 cup crumbled Roquefort cheese
white pepper
For the vinaigrette:
1 teaspoon red wine vinegar
2 teaspoons sherry vinegar
pinch of sea salt
3 Tablespoons extra-virgin olive oil
PREPARATION:
1. Slice the celery somewhat thinly.
2. Whisk the vinegars together with a pinch of salt. Gradually whisk in the oil.
3. Toss the celery with the vinaigrette. Then toss with the Roquefort.
To serve:
Transfer to a serving bowl and serve.
Rail Europe. Free shipping on ALL rail orders, for a limited time!
Leave a reply
Your email address will not be published. Required fields are marked *