Celebrate Romance in Paris: Couples Spa, Dinner Cruise, Lingerie, Lovelocks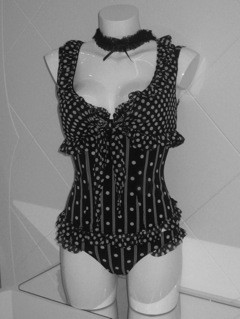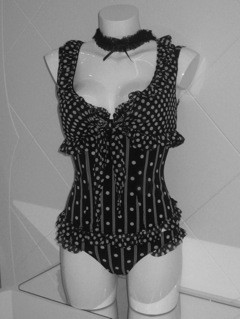 Paris in itself is a romantic destination—the architecture, the cobblestones, the food, the wine—oh la la! What a place for romance! If you are looking for a different way to say je t'aime in Paris, check out my tips below…
Sabbia Rosa lingerie à la Madonna
Paris is famous for it, so you might as well give in and get the real thing. Luxury high-end silkies can be found at Sabbia Rosa, 71-73, rue des Saints-Pères, Paris 6th, St. Germain-des-Prés. Madonna shops there, as does Naomi. Take the shopkeepers' recommendations to heart, and be sure to bring your credit card, as the silk creations here are not for those on a budget.
Don't want to break the bank? Check out one of the Princesse Tam Tam locations around the city. Pretty, vintage-inspired lingerie still says, Oh la la!
Lovelocks and poetry on the Pont des Arts
Stop by the hardware department in the basement of BHV to pick up a pretty padlock, and then wander over to the Pont des Arts. Surprise your amour by citing a bit of French poetry and placing your love padlock on the bridge, along with thousands of others, to lock your love on a Paris landmark.
Chocolate tasting
Why not do something naughty—say, chocolate tasting, before dinner? Check out the "Chocolate around the World" tour offered by Esprit Chocolat to taste several chocolates from around the world and learn more about that melt-in-your-mouth goodness. Set in a chic hotel, not far from the Champs Elysées, this tasting will give your taste buds a treat.
Jewelry
A little bijou for youself or for a friend is always a nice souvenir. Check out the lovely, delicate creations by Geraldine Valluet. Contact her directly to set up a rendez-vous to view her work, or check out her website. The "I Love You" ring is parfait…but all of her jewelry has that certain je ne sais quoi that you can only find in Paris.
Champagne Tasting/Boat Cruise
A Seine river tour is one of those things you have to do in Paris, so why not do it in style? Check out O Château's Champagne tasting cruise to sip on some bubbly while taking in the monuments of Paris aboard a bateau. (Seasonal schedule.)
Spa à Deux
A guy-friendly spa, L'échappée reserves special nights for couples. Come and take advantage of the hamman, get a gommage (full body scrub), relax in the pool area, then dress up and hit the restaurant upstairs. An urban retreat in the heart of Paris, great for relaxing one's body and soul. Specials listed include spa, massage and dinner for two for just over €200 (2011 pricing).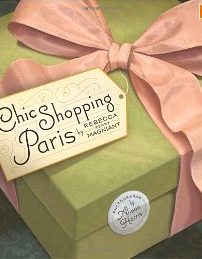 Rebecca Perry Magniant is the founder of Paris's premier shopping service, Chic Shopping Paris, offering off-the-beaten path shopping tours in the City of Light. She is also the author of Chic Shopping Paris, a unique guide on the shopping treasures of Paris.
Subscribe for free and never miss a story. Search our library with 7,200+ stories and 50 original stories published monthly. BonjourParis has been a leading online France travel and French lifestyle site since 1995.

Thank you for using our direct link to Amazon.com, everytime you shop the world's largest online retailer.
View our Top 100 Bestselling Amazon.com Items. (Wait for Amazon.com widget to load)
Want more? View our recommended France-themed books & items. Most recent listings at last pages.
Leave a reply
Your email address will not be published. Required fields are marked *