Canal Saint-Martin: l'Heure Verte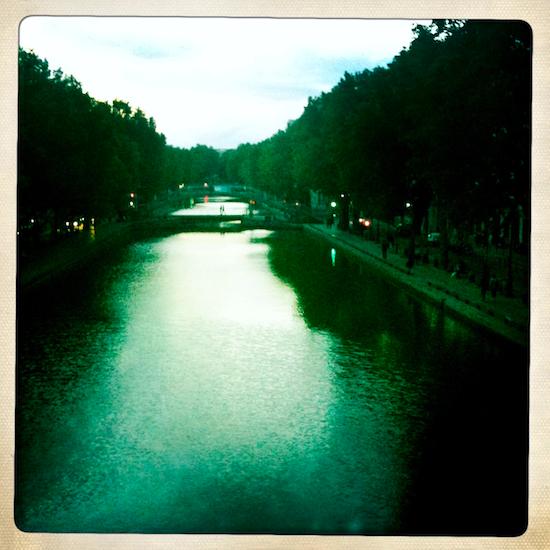 Canal Saint-Martin
The Canal Saint-Martin winds its way through the Right Bank and is a spectacular walking and picnic area. I love the trees and water amidst the busting city life. The cafés, restaurants and wine bars on its banks are welcoming with a relaxed atmosphere.
I took this photo at 10:30pm and it strikes me that I imagine it could have been taken anytime during the past 100 years. Surely the view has changed a little bit but the soft evening light and the glowing canal with the people barely in view match my impression of the best the City of Light has to offer.
Technical Details: iPhone 3Gs, Hipstamatic App, John S Lens, Ina's 1969 Film. No post production.
Clay McLachlan is a Paris-based photojournalist who contributes a slice of life in Paris and beyond in a photo published in every Sunday edition of BonjourParis.
Not yet subscribed to BonjourParis? Sign up for your free subscription & we'll send you 50 original stories, news, recipes and travel photography every month from your most complete online France travel & Francophile lifestyle eZine.  RSS or email.
Clay's books are available here:
Eric Kayser's New French Recipes
by Eric Kayser, Yair Yosefi and Clay McLachlan
Beyond the Bread Basket: Recipes for Appetizers, Main Courses, and Desserts
by Eric Kayser, Clay McLachlan and Yair Yosefi
French Cooking: Classic Recipes and Techniques by Hubert Delorme, Vincent Boue, Clay McLachlan and Paul Bocuse
Clay's newest award-winning book with bonus DVD, Encyclopédie du Chocolat in French
You can buy anything from Amazon.com at our store w/the same competitive prices & fast delivery. Your purchases support costs of keeping BonjourParis your most complete online France travel resource. Merci in advance.
***Search hint: start at the back pages for the most recent stock at the BonjourParis Amazon.com Boutique.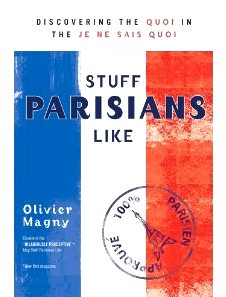 New! Stuff Parisians Like: Discovering the Quoi in the Je Ne Sais Quoi by Olivier Magny
Author Olivier Magny owns the hottest wine bar in Paris, Ô Chateau, & his book is already a hit!
In the tradition of the New York Times bestseller Stuff White People Like, a tongue-in-cheek homage to Parisians. To be mistaken for a Parisian, readers must buy the newspaper Le Monde, fold it, and walk. Then sit at a café and make phone calls. Be sure to order San Pellegrino, not any other kind of fizzy water. They shouldn't be surprised when a waiter brings out two spoons after they order le moelleux au chocolat– it is understood that the dessert is too sinfully delicious not to share. Go to l'île Saint-Louis-all Parisians are irredeemably in love with that island…. [continue reading preview and/or order your copy here].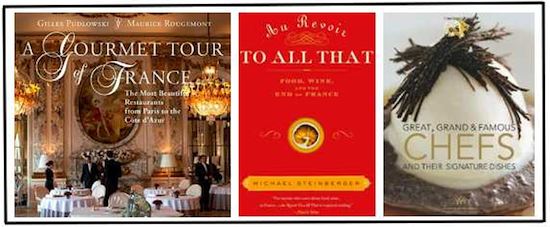 1. A Gourmet Tour of France: Legendary Restaurants from Paris to the Côte d'Azur
2. Au Revoir to All That: Food, Wine, and the End of France [includes Michel Troisgros, Gagnaire, etc.]
3. Great, Grand & Famous Chefs and Their Signature Dishes [includes Troisgros, Bocuse, Ducasse & Robuchon, etc.]

L'hôtel is a world-renowned 4-star hotel in St-Germain-des-Prés near shopping & entertainment. Ornate rooms are equipped with flat-screen TV. On-site hammam, pool & steamroom. Bar & 1-star Michelin restaurant on property. Eligible for the best-price match guarantee from Booking.com.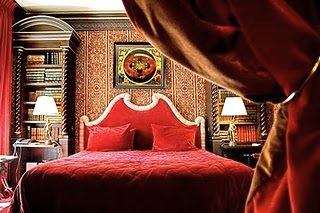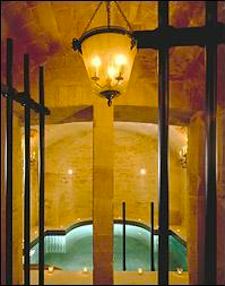 Leave a reply
Your email address will not be published. Required fields are marked *