BUZZ: Poilane, Thoumieux, Plaza Athenee, Le Balzac, Cote d'Or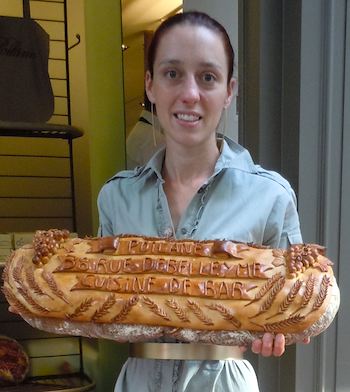 Cuisine de Bar & Bakery Poilâne, Paris 3rd
The first Right Bank Poilâne bakery has launched in NOMA (North of Marais) in former bistro Le Pamphlet. Architects Hélène and Olivier Lempereur have created a bright, beige contemporary space, leaving the original stone and brick walls naked, but punctuated, with outsize bread sculptures. Eat in or buy the breads, croissants, scones, apple tarts, and punition biscuits for take-away.
This is a restaurant without a chef or kitchen; everything is prepared at the bar and all based around Poilâne tartines, toasted in large machines. There's always a tartine and tapenade du jour plus, say, shrimp and guacamole, sardine, smoked salmon, smoked duck, parmesan, mozzarella and Gruyère de Comté cheese. Tartine Régime for the ladies who do: fromage frais, tomato, cucumber, chives, and olive oil. Fresh juices and red or white wine. Sweet tartines are spread with salted butter caramel.
At the helm is the lovely Apollonia Poilâne, who plans to open a second boutique in London very soon. "I'm following the path my grandfather took and I know  the one my late father, Lionel, would have taken to assure the continuity of an artisanal family business, which, one day, will be passed on to a fourth generation." The sourdough starter is secret of the success; hand-made flour, natural fermentation and wood-fired ovens. The recipe has not changed since founder Pierre Poilâne opened the first bakery at 8, avenue du Cherche-Midi, in 1932.
Cuisine de Bar & Bakery Poilâne
Tél: 01 4461 8340
38, rue Debelleyme, Paris 3rd
Métro: Oberkampf/Filles du Calvaire
Open Tues-Sun 8:30am-10pm; Bakery open Tues-Sun  7:15am-8:15pm
Lunch formula €14 – Tartine + salad + glass of wine + coffee
Wi-Fi access
Brasserie Thoumieux, Paris 7th
Today's modern chefs just can't stay in the kitchen, they need an identity, a signature dish, a USP (unique selling point). Jean-François Piège is the perfect example. From l'Hôtel de Crillon to his new Left Bank address, Piège has done television, authored books, married, and participated on a Top Chef jury, with artistochefs Thierry Marx, Christian Constant and Ghislaine Arabian. He also hosts the September 23 episode of Un Diner Presque Parfait on M6, in which Minister of Culture Frèdèric Mitterrand gets down and dirty. Mitterrand's dinner won't be judged because his appearance promotes La Semaine de Gastronomie. If you miss  Piège on that episode, catch him on Salon Cuisinez on M6 on October 6-9. And if you're wondering, no, he doesn't sleep! "I'll sleep when I'm dead," Piège grins.
This week, Piège decided to give his attention to Bergerac reds. "French country wines are perfect for Brasserie Thoumieux. So, 21 vignerons from 10 Bergerac domaines schlepped their reds to Thoumieux and Piège designed a lunch around them. Foie gras de canard, condiment figues with Château Moulin Caresse 2008. Quasi de Veau cuit tout doucement, condiment de ventrèche de thon, citron, and parmesan with Domaine l'Ancienne Cure. "It's a simple family lunch, only using reds because we're looking toward Christmas."
"You've got good wines here," commented author and food writer Nicolas de Rabaudy. "I've got that at home," pointing to Château Thénac, which we tasted with the dessert fraises gariguette chantilly. "Very nice," said de Rabaudy, but why does he put basil on the chantilly? "Not necessary!"
Tél: 01 4705 4975
79, rue Saint Dominique, Paris 7th
Métro: La Tour Maubourg
Open: 7am-7pm
Plaza Athénée: back-of-house demonstrations on Living Heritage Day
The Plaza Athénée is the first and, so far, the only palace hotel to win "Living Heritage Enterprise" status in the gastronomy category. Accolades to Chef Alain Ducasse, pastry maven Christophe Michalak, chefs Chistophe Saintagne, Philippe Marc, and uber-bar director Thierry Hernandez. This award for excellence was created by François Baroin, France minister of Economy, Finance and Industry.
Haven't you always wanted to have a peek backstage? Well, for one day only you can, when Plaza Athénée turns the spotlight on the 500+ employees working in its hotel. On "Living Heritage Day," the palace opens its doors to reveal the secrets of the Plaza's gastronomy and French lifestyle. Get an insight into restaurant service, cocktails, flower arranging, conciergerie, French polishing, etc., as the staff showcases their crafts with interactive workshops and demonstrations.
Living Heritage Day – Wednesday, October 12, 2011
Hotel Plaza Athénée courtyard
Tél: 01 5367 6665
25, avenue Montaigne, Paris 8th
Métro: Alma-Marceau
Limited number of places (no charge) Click to book now online
Le Balzac Cinéma "Toast" Premiere
Jean-Jacques Schpoliansky, the larger-than-life owner of Le Balzac, the chicest cinéma in Paris, often greets cinema-goers with a glass of Champagne. He also organizes pre-screening dinners by the likes of chefs Pierre Gagnaire, Guy Martin, Michel Bras, and Olivier Roellinger.
Schpoliansky adores the Franco-Japanese cuisine from the bistro Qui Plume La Lune, and you can see the movie, Toast, en avant-prèmiere while dining on a menu created by Qui Plume's chef Jackie Ribault.
"I'm very excited. Jackie's planning something exceptional," promises Schpoliansky. "Toast," based on Nigel Slater's bestselling memoir about life as an amateur cook and author, stars Helena Bonham Carter and "Charlie and the Chocolate Factory's" Freddie Highmore. Think England's answer to Anthony Bourdain's "Kitchen Confidential."
"The simple act of making someone something to eat, even a bowl of soup or a loaf of bread, has a many-layered meaning. It suggests an act of protection and caring, of generosity and intimacy. It is in itself a sign of respect," says Slater. Can't wait.
Tél: 01 4563 3050
1, rue Balzac, Paris 8th
Métro: George V
When: Tuesday, October, 4, 2011
Cost: Dinner & film €60, including wine
Reservations at Balzac Cinema or FNAC.com
Chocoholics Corner: Côte d'Or launching new chocolate, Afrodisiaque
Belgian chocolatier, Côte d'Or, will launch its latest sweet edition, Afrodisiaque, by giving away the dark stuff as it transforms part of rue Saint-Honoré and rue Vauvilliers into "Le Quartier du Chocolat." Salón de téa Horror Picture Tea, TH Gallery and Galerie La Tour are also involved.
September 15 through October 2.
Horror Picture Tea
95, rue Saint-Honoré, Paris 1st
Galerie La Tour, 111, rue Saint-Honoré, Paris 1st
TH Gallery 7, rue Vauvilliers, Paris 1st
Métro: Louvre-Rivoli, Les Halles
Margaret Kemp is a Cordon Bleu graduate who spent a year traveling the world, working and watching in the kitchens of top chefs from Sydney, Australia via Bangkok, Hong Kong, California, New York and France. She reports for BonjourParis on the latest European trends, restaurants and hot spots.
Shop our Amazon.com Boutique for the very latest available at Amazon.com…everything, from books to travelers essentials to music & DVDS, gift cards & imported French good. Merci, your support has allowed us to publish BonjourParis since 1995.
Search hint: start at the back pages for the most recent stock.
Short-cut to our 100 TOP SELLING ITEMS
(please wait for widget to load)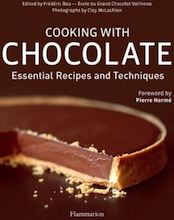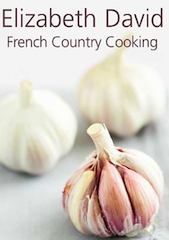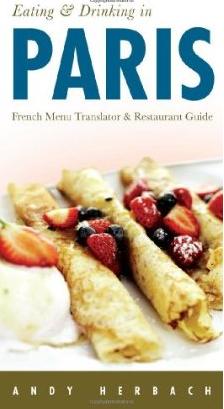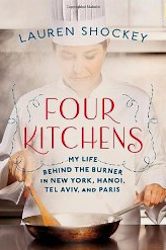 Cooking with Chocolate: Essential Recipes & Techniques (Book & DVD in English) by Clay McLachlan, Pierre Herme, et al  coming Oct. 18, 2011–order now & get 39% discount for advance orders
French Country Cooking by Elizabeth David [Sept 2011]
Eating & Drinking in Paris (5th Edition): French Menu Translator & Restaurant Guide (Eating and Drinking) [Aug 2011]
Four Kitchens: My Life Behind the Burner in New York, Hanoi, Tel Aviv and Paris [August 2011, called "a charmer"]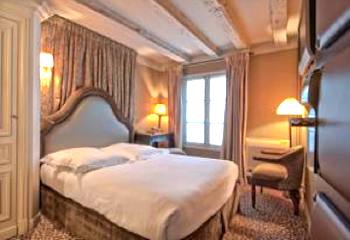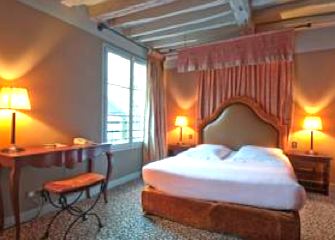 Left Bank 4-star luxury in the Saint-Germain-des-Prés district:
Hôtel Odéon Saint-Germain is a 4-star hotel in the heart of the Left Bank. Luxurious, soundproofed rooms have free Wi-Fi, flat-screen TV, minibar, walk-in closet & L'Occitane toiletries. The hotel is a 16th-century building w/ an interior courtyard. Daily  breakfast buffet served every morning & cap your night w/a drink in the on-site lounge bar. 24-hour front desk & hotel airport shuttle. Métro: Odéon steps away; cinema, cafes & shopping just out the door in the chic Paris 6th entertainment district. Past Booking.com guests rate this popular hotel 8.3 of 10.
Leave a reply
Your email address will not be published. Required fields are marked *