Brittany Almond Croissants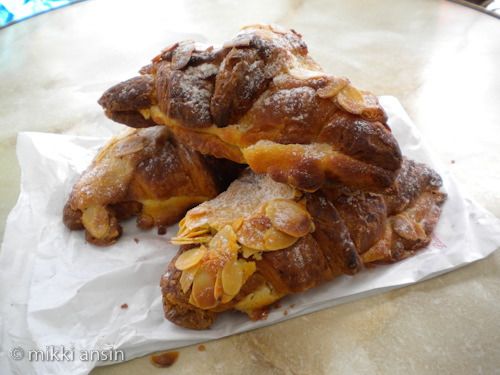 Mikki says:
Evil almond croisssants. Brittany. 3,000 delicious calories each. (I jest, I bury my head.)
Inspired and want to go to Mont St. Michel and other fabulous coastal sites?
Brittany Official Tourist Office
Related stories:
Brittany Road Trip: Vannes, Morlaix, Roscoff and Pleyben
Recipe: Brittany Butter Cake – Gateau Breton

Mikki Ansin
is a photojournalist and Francophile who loves the colors of France. Watch for her photos every other week. Click
on her name to read her full profile and to see more of her photogr
aphy published by
BonjourParis

Subscribe for
FREE

weekly newsletters with subscriber-only content.
BonjourParis has been a leading France travel and French lifestyle site since 1995.
Readers' Favorites: Top 100 Books, imports & more at our Amazon store


Headed to Brittany for one of those almond croissants & more? Please click on an image for details.
Thank you for using our link to Amazon.com…we appreciate your support of our site.
Leave a reply
Your email address will not be published. Required fields are marked *