Berlin – Time to Plan a Return Trip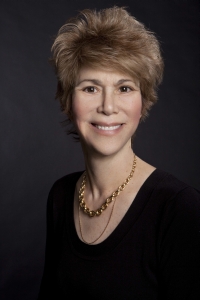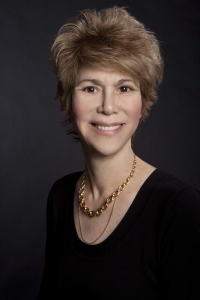 It's entirely your fault. You voted to read more about my Berlin trip. Once again, it wasn't the usual "three days here or there" because we skipped so many must-see sights.
To be sure, it's a luxury when you can get from one EU capital to another so quickly and don't feel you have to do and see it all. You don't need be afraid you may never return, since it's not a long way from where you live. And if you've fallen in love with another city—Paris, in my case—you can always work out a little thing on the side.
Your input:
Readers sent comments and suggestions about the many things I missed during my whirlwind trip. A couple of Berlin residents offered "insider tours" on my next trip. Thank you, and the answer is yes.
There was even an email regarding transportation. Ken Dole suggested, "Splurge and take an overnight train. Book a private sleeper car. You board at the Gare de l'Est. Arrive early because it leaves at 20:20 (8:20 p.m.) Read, socialize and turn in."  For those who miss dining cars, the overnight train has a real one. Ken continued, "At 9:00 a.m., the train arrives in central Berlin at the Zoo or Hauptbahnhof (near the Reichstag). Passports and tickets are collected on the train at the beginning of the trip, so you won't be awakened during the trip. They will be returned to you before you arrive in Berlin. You'll have a porter who serves only a few passengers. Take the train one way and fly back or vice versa."
That's a great idea for train aficionados and the full-fare price is just over $400 for a single cabin. If you book a ticket through Rail Europe, it costs approximately $270. Remember, prices are always subject to change.
Hotels:
If you're into luxe and history, the Hotel Adlon Kempinski Berlin is considered by many to be "the" hotel. It's classic and has an indoor pool, a spa and a one-star Michelin restaurant. Located across from the Brandenburg Gate, it opened in 1907. Emperor Wilhelm II was its most loyal (and demanding) guest. No one was permitted to put a foot in the door before him and he treated the hotel as one of his palaces. You can make it yours.
It quickly became the hotel for the nobility, the rich and the famous and even some of Germany's intelligentsia. Embassies moved their offices to the premises and used its reception rooms.
If the hotel, which was renovated for approximately 245 million euros and reopened in 1997, has a familiar look, it's because the movie "Grand Hotel" was based on the property. It's where Greta Garbo whispered the phrase for which she'll always be remembered, "I want to be alone."
A friend recommended the Bleibtreu Berlin Hotel. Since Barbara is a German architect, who worked on my apartment, it seemed only appropriate to see where she stays. The hotel was renovated in the early '90s by an artist and is near Kurfürstendamm. Barbara reports the hotel serves great breakfast (no, not just coffee and a croissant, but one that sticks to your ribs—for weeks) and, contrasted to the Adlon Kempinski, is a veritable bargain. It's a short walk to the subway—great when exploring a city that has an excellent transit system.
Palaces:
Thanks to all of you who sent messages about the palace that's been classified a UNESCO World Heritage Monument.  No, I didn't go to Sanssouci in Potsdam. I know it's near Berlin and is a smaller-version Versailles constructed à la Rococo. It will be on my to-do list on my next trip. When we were in Berlin, it was too cold and too far to go and who needed to worry?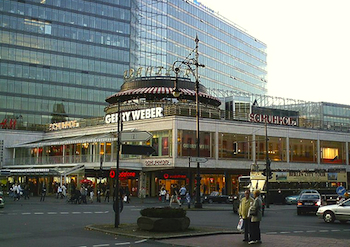 Shopping:
If you're into labels and expensive, Berlin is definitely a buying center. Your can head here if you need to stock up on Louis Vuitton, Gucci and designers who make a statement when you wear their clothes and when you receive your credit card bill.
According to Toma Haines, the Antiques Diva, "The other place in town to shop is in the West on the Kurfürstendamm, known locally as the Ku'damm.  There's rarely a crowd, even on Saturdays." Certainly not like Paris or Amsterdam.
Toma raves about Berlin for its antiques shopping  and says, "Berlin is a treasure trove. First, there is the Suarezstrasse that has thirty antique dealers clustered together. Thirty doesn't sound big, but this district packs a punch: you can find anything you want and you'll want everything you find. Vintage everything is HOT and cheap, especially when compared to Provence and Paris." Clearly, there was no way we could go to all of Toma's secret sources and have signed up for one of her antiques tours.
More shopping and eating:
Don't miss the mega department store KaDeWe. Not only is it 60,000 square meters large with an enormous selection of clothes, accessories and more but also on the top floors, there's food, glorious food. For my money and calories, this one beats London's Harrods in a heartbeat. People must go wild deciding what to buy, much less what to eat. If you're language challenged, head to the top floor where there's a cafeteria like none you've ever seen. All you do is have to point, pick up and pay.
Berlin is filled with ethnic restaurants and choosing isn't easy. Not everyone craves heavy food all of the time and if you're coming from Paris, you might really want to opt for good Italian food.
Adman in Charlottenburg is definitely worth a visit in addition to a walking tour of the neighborhood. If you miss sushi, voilà. This is a first-rate and fun restaurant.
Monsieur Vuong was the surprise of all surprises. You would have thought it was haute cuisine. When we arrived, there was a line long enough that we considered going elsewhere in the Mitte neighborhood. We stood with the gang and were given tea (and shawls) to keep us warm. A camaraderie among those left out in the cold formed and it was actually fun to wait together. Good thing too. When we were seated, we sat wherever there was a place and were served sensational Vietnamese food. This restaurant has a very limited menu but what it does offer, it does well. If you're going for a huge wine menu, forget it. You have the choice of red, white and rosé. If I remember correctly, you could choose from three or four beers. By this time, it was very late.
Walking back to the hotel, we decided to cruise the Mitte area the next day. There was so much to see. Yes, there will be a return trip. In the meantime, I'll be studying Time Out Magazine, planning which exhibits to see in this edgy and happening city.
(c) Paris New Media, LLC
This is Part III of Karen's three-part travel series about Berlin. To read more, click here for Part I: Berlin—Only Two Hours From Paris and Part II: Berlin Musings & Travel Tips.
Flickr photo credit:
Cafe Kranzler on Kurfürstendamm by ©Berlin-bleibt-Berlin
For your travel safety:
Medjet Assist. As a member of MedjetAssist, if you become hospitalized as an inpatient more than 150 miles from home, you will be transported at your discretion to the hospital of your choice from virtually anywhere in the world – at no additional cost.  Domestic air medical evacuations average $20,000 while international medical evacuations can exceed $100,000 – but not with the protection of MedjetAssist.
If you're coming to France and want to remove the stress out of any and all planning, dynamo Lisa Buros-Hutchins of www.YourParisExperience.com can arrange anything and everything, including planning your honeymoon and/or making dinner reservations. Nothing is beyond her. Say Bonjour Paris referred you and put her to the test of making your stay in Paris perfect.
Leave a reply
Your email address will not be published. Required fields are marked *