After living in France for so many years, you become accustomed to the month of August as a non-month. The French are en vacances (on vacation) – there's no use trying to schedule anything resembling a business meeting if you're hoping to convene in Paris. Many restaurants, businesses and stores close for all, or a portion, of August. If children are out of school, parents take them on vacation. C'est normale, and a long established tradition. French children have rights and somewhere there must be mandate designating obligatory vacations for those of a certain class and/or socio-economic bracket.  Frequently, families go to their parents' (or grandparents') home or to a house in the country where summer wouldn't be summer without connecting with friends and contacts who traditionally gather there year after year. Some Parisian residential neighborhoods (such as the 16th and 17th arrondissements) have an eerie feeling of emptiness during this period. Shutters are closed tight and parking spaces can be had nearly everywhere. It's one of the reasons I prefer August in Paris – I can explore the city by car with substantially less fear than when the natives are home driving with their hands on their horns. It's well-known that
before a traffic light turns 100% green in Paris, the driver behind you will be honking for you to hurry up and go. There are some inconveniences in August. But none of them are insurmountable, unless you left your clothes at the pressing (laundry/dry-cleaner). Hopefully they weren't summer clothes, because if so you might need to buy a new wardrobe. If you want a baguette, skip the idea of walking to the corner. More likely than not, you'll find a sign on the bakery's door that details vacation dates. Instructions as to where to go to find your daily bread and desserts will be noted as well. Bakeries are very much like pharmacies when it comes to this phenomenon; a certain percentage (within a specific distance) must remain open 365 days a year. Consequently, they alternate. In areas filled with second homes and areas where people go for sand and surf, you'll find all the services you need and more. High season in a beach town is when stores and businesses make the bulk of that year's revenues. On your mark, get set, go. Here come the tourists, and with the exception of some government fixed-price items (e.g., a simple baguette or a simple café served to people standing at the bar), plan on paying a premium. Summer is the principle time businesses can count on making big bucks.  The "season" is usually short and if suppliers don't capitalize on it, winter months can be very bleak – and I don't mean just the weather. Having spent this past August in the US, I've come to realize that Washington, DC pretty much closes down as well. Congress isn't in session – ergo, many lobbyists and others who cater to the government make an exodus. Most Americans don't have the luxury of five weeks of vacation. However, an increasing number of executives are cyber-commuting. Why sit in an office in hot and humid Washington, DC if you can be elsewhere? Contrasted to France, children in America are more likely to go to camp or attend summer programs. I couldn't help but laugh when I heard about Alexander, who opted to go home rather than watch an IMAX 3D movie at the Smithsonian. His grandmother was so pleased she'd found this activity, only to have her idea deflated after he explained he'd started his day with one lesson, proceeded to tennis camp, then went to typing school and was tired and wanted to relax. This was between vacations to Fire Island and Maine. Both parents work and can't afford to take off four weeks at one time.  However, they were fast to admit that not much gets done in August. Restaurants remain open. But, the meal you were hoping to eat may not be what you expected. Head chefs frequently take their vacations during August. Why play to anything other than the A crowd? The CVS drug stores and Safeways here don't close. But, the (few remaining) independent pharmacies have special summer hours.  Try getting a doctor's appointment during August. Dollars to doughnuts, your physician will be away for at least half of the month. Speaking of doctors, I needed to contact one, only to be informed she was in Martha's Vineyard.  I contacted her through devious methods and apologized profusely for interrupting her time away. She was more than gracious. Then again, we go back more that 30+ years. It's well-known that if you intend to have a nervous breakdown, do NOT do it during the month of August. DC psychiatrists flee to Martha's Vineyard, Truro or Wellfleet on Cape Cod. Whatever you do, wait until after Labor Day or you'll find yourself having a meltdown with no one to talk to but yourself.  If you're really desperate, you'll be forced to check into the psychiatric floor of a hospital. One thing that's 100% the same whether you're in France or in the US are the invitations to parties and other events. A dear friend who spends most of August in D.C. confided that if people happen to be in the city that month, they're delighted to receive last-minute dinner invites. Julie explained, "It's an entirely different scene than during the rest of the year where you need to plan at least three weeks in advance if you want to get people together." Then…
SUBSCRIBE
ALREADY SUBSCRIBED?
BECOME A BONJOUR PARIS MEMBER

Gain full access to our collection of over 5,000 articles and bring the City of Light into your life. Just $60 a year.

Find out why you should become a member here.

Sign in

Fill in your credentials below.
After living in France for so many years, you become accustomed to the month of August as a non-month. The French are en vacances (on vacation) – there's no use trying to schedule anything resembling a business meeting if you're hoping to convene in Paris.
Many restaurants, businesses and stores close for all, or a portion, of August. If children are out of school, parents take them on vacation. C'est normale, and a long established tradition. French children have rights and somewhere there must be mandate designating obligatory vacations for those of a certain class and/or socio-economic bracket.  Frequently, families go to their parents' (or grandparents') home or to a house in the country where summer wouldn't be summer without connecting with friends and contacts who traditionally gather there year after year.
Some Parisian residential neighborhoods (such as the 16th and 17th arrondissements) have an eerie feeling of emptiness during this period. Shutters are closed tight and parking spaces can be had nearly everywhere. It's one of the reasons I prefer August in Paris – I can explore the city by car with substantially less fear than when the natives are home driving with their hands on their horns. It's well-known that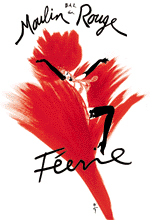 before a traffic light turns 100% green in Paris, the driver behind you will be honking for you to hurry up and go.
There are some inconveniences in August. But none of them are insurmountable, unless you left your clothes at the pressing (laundry/dry-cleaner). Hopefully they weren't summer clothes, because if so you might need to buy a new wardrobe.
If you want a baguette, skip the idea of walking to the corner. More likely than not, you'll find a sign on the bakery's door that details vacation dates. Instructions as to where to go to find your daily bread and desserts will be noted as well. Bakeries are very much like pharmacies when it comes to this phenomenon; a certain percentage (within a specific distance) must remain open 365 days a year. Consequently, they alternate.
In areas filled with second homes and areas where people go for sand and surf, you'll find all the services you need and more. High season in a beach town is when stores and businesses make the bulk of that year's revenues. On your mark, get set, go. Here come the tourists, and with the exception of some government fixed-price items (e.g., a simple baguette or a simple café served to people standing at the bar), plan on paying a premium.
Summer is the principle time businesses can count on making big bucks.  The "season" is usually short and if suppliers don't capitalize on it, winter months can be very bleak – and I don't mean just the weather.
Having spent this past August in the US, I've come to realize that Washington, DC pretty much closes down as well. Congress isn't in session – ergo, many lobbyists and others who cater to the government make an exodus. Most Americans don't have the luxury of five weeks of vacation. However, an increasing number of executives are cyber-commuting. Why sit in an office in hot and humid Washington, DC if you can be elsewhere?
Contrasted to France, children in America are more likely to go to camp or attend summer programs. I couldn't help but laugh when I heard about Alexander, who opted to go home rather than watch an IMAX 3D movie at the Smithsonian. His grandmother was so pleased she'd found this activity, only to have her idea deflated after he explained he'd started his day with one lesson, proceeded to tennis camp, then went to typing school and was tired and wanted to relax. This was between vacations to Fire Island and Maine. Both parents work and can't afford to take off four weeks at one time.  However, they were fast to admit that not much gets done in August.
Restaurants remain open. But, the meal you were hoping to eat may not be what you expected. Head chefs frequently take their vacations during August. Why play to anything other than the A crowd?
The CVS drug stores and Safeways here don't close. But, the (few remaining) independent pharmacies have special summer hours.  Try getting a doctor's appointment during August. Dollars to doughnuts, your physician will be away for at least half of the month.
Speaking of doctors, I needed to contact one, only to be informed she was in Martha's Vineyard.  I contacted her through devious methods and apologized profusely for interrupting her time away. She was more than gracious. Then again, we go back more that 30+ years.
It's well-known that if you intend to have a nervous breakdown, do NOT do it during the month of August. DC psychiatrists flee to Martha's Vineyard, Truro or Wellfleet on Cape Cod. Whatever you do, wait until after Labor Day or you'll find yourself having a meltdown with no one to talk to but yourself.  If you're really desperate, you'll be forced to check into the psychiatric floor of a hospital.
One thing that's 100% the same whether you're in France or in the US are the invitations to parties and other events. A dear friend who spends most of August in D.C. confided that if people happen to be in the city that month, they're delighted to receive last-minute dinner invites. Julie explained, "It's an entirely different scene than during the rest of the year where you need to plan at least three weeks in advance if you want to get people together." Then it's the post-Rentrée rat race in France and in the US.
© Karen Fawcett
[email protected]
 
---
---