Back Stage Passes: The Stars of the Grand Rex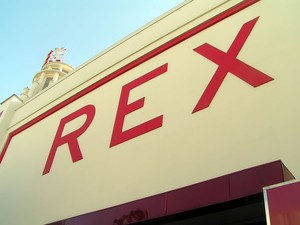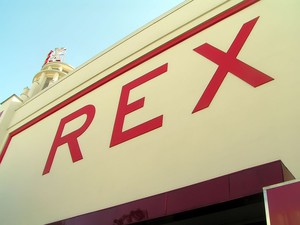 Les Etoiles du Rex (The Stars of the Rex) tour of the Grand Rex theater is one of the best-kept secrets in Paris. Sure, everyone knows the cinema is the premiere movie theater in the city, and most are aware that the hall also serves as a stage for many musical acts, but few know it's possible to step behind the largest screen in the country for an informative and interactive tour of a place that plays a major role in the septième art.
The tour resembles a kind of Universal Studios tour, though obviously on a smaller scale. At the entrance, you'll be given a clapboard necklace that works as a badge to open the doors along the route, as the narrator leads you through different rooms backstage—and, just like your favorite DVD, you have your choice of language, with French, English, German and Italian on the menu. The visit begins in a room replicating the landmark crow's nest of the Grand Rex and goes on to include the director's office, projection room, and the dizzying tunnel of stars before concluding with a hands-on look at making a movie that even includes a surprise ending (but no spoilers here).
The G-rated adventure is great for a family and there are plenty of twists to surprise you as you make your way along the excursion. Just like any good movie, the tour has it all: laughs, drama, romance, action and, yes, even special effects.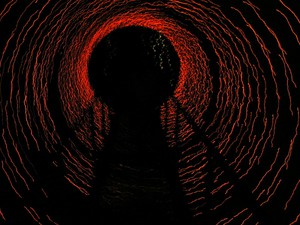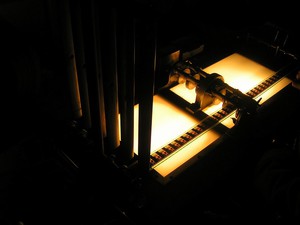 To celebrate the tour's one millionth visitor (I guess the tour is not as much of a sleeper hit as I thought) on Saturday and Sunday, October 16 & 17, the price is 1€ for everyone with special events including makeup workshops, Hollywood-style handprints and special guest stars including Batman and Superman!
The Grand Rex, 1 Boulevard Poissonnière, 75002 Paris
Les Etoiles du Rex: Open 10am-7pm, Wednesday through Sunday and bank holidays; open 7/7 during French school holidays. Tickets 9.80€ for adults, 8€ children under 12, students and seniors.
By Paul Prescott (Paris Inspired Website)
All photos ©Paul Prescott
Classic Walks of Paris offer you some fantastic walking tours all over the city. The Classic Walk offers a complete overview of the city while the Da Vinci Code Walk follows Dan Brown's novel throughout Paris. The French Revolution Walk follows the gripping tales from the overthrow of the monarchy to the guillotine. The World War II Walk covers the darkest hours in Paris history. The Montmartre Walk and Latin Quarter Walk explore their specific areas of Paris.
Leave a reply
Your email address will not be published. Required fields are marked *