Another Year – It's Hard to Believe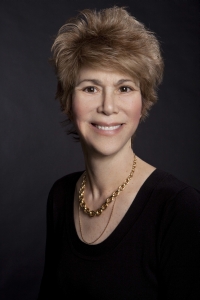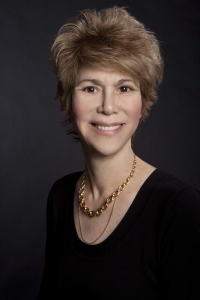 It's hard to believe another year has come and gone in the life of Bonjour Paris. It's getting to the point I can hardly remember when I wasn't singing the praises (and frustrations) of living in Paris and in France. Things that used to make me want to scream are normale now. I can't say that my French accent is any better than it was when I first moved to Paris. But most people understand me, and more Parisians insist on speaking English even when I protest.
Paris has changed so radically that it's like many other big cities, albeit with its own special charm and its architecture that makes my heart sing. I've changed (as has my life) and nothing stays the same same. If I could and it did, we wouldn't be growing—we'd be dead.
So many people have been subscribers since Bonjour Paris's inception that we've lived through a lot of good and bad together. Many of us have had the pleasure of meeting and let's hope we can have many more get-togethers in 2011.
It's amazing how we've remained a cohesive community. Some people miss the chat rooms and others bemoan the closure of our message boards. Count me among them. But, we do have Question & Answer Section. Please register and ask and answer away. People always have questions and our readers possess a wealth of information that we'd wish you'd share.
This website was launched in 1995 when the Internet was still news to most people. The French were still tied by the umbilical cord to the Minitel, and no one believed people would be communicating by "mail" meant anything other than "la poste." Gone (well nearly) are the days of dial-up modems that took forever and invariably crashed just when you were making a point. More than 96% of our readers are connecting to the site via T1, cable or DSL connections. I'd really like to meet the 4% who access the site via dial-up and send them special thanks since it must take an incredibly long time to access the more than 6789 articles that are housed on the site.
People in more than 140 countries and territories read Bonjour Paris.  I suspect it's because of the advent of Google translation software and more people reading English. When I think about it, there's no question it's a whole new world, and ponder what advances there will be in the future.  It's really mind-boggling and how I'd love to have a full-time IT person on staff.
I shouldn't go there, but I remember when I had the first answering machine on the block, bought a fax, which burned and died when I plugged it into a French electrical line, and when I bought my first computer. I held off buying a cell phone and the thought of the iPad was science fiction. My granddaughters (ages 4 and 7) are capable of doing more things with electronics than I'd ever imagined; such is life and progress. As most grandparents say, these children are simply being exposed to more things than we were.
But, the most pronounced change has been the emergence of bloggers, social networking and social media. When Joe Brancatelli of Joe Sent Me advised his readers to check the Twitter posts of airlines for the most current travel information, you know it's a whole new world.  If anyone had told me I'd be "tweeting" even three years ago, I would have told him or her something else.
Little did I even imagine we'd have a Bonjour Paris Facebook Site that requires a lot up upkeep, but is another way readers can express themselves. We currently have 1800 FB friends and hope the number will increase.
I should admit there are times when I contemplate selling or closing the site. It's not as if it's a moneymaker, writers aren't paid, the "staff" works for pennies. I work for zero plus my out-of-pocket costs. Readers believe content on the Internet should be free. Ideally, it should be, which is why I'm especially appreciative to our Bonjour Paris premium members and for each and any of you who rents a car, books a hotel or buys something from the Bonjour Paris Marketplace or any of our affiliates.
As I write this, I can't help pondering what I want for 2011, because I know emphatically that I want health, happiness and peace for all Bonjour Paris readers.
My wish list would include more input from you, more interactivity and suggestions as to how to make Bonjour Paris better. For that matter, if any faithfuls would like to contribute time and/or expertise, we wouldn't say no.
I had a recent revelation and it was when I took a dream cruise and the trip of a lifetime. Please don't get me wrong; if the Wi-Fi connection had been stable, I would have enjoyed it more. But one thing I learned was more about me.  Our readers may have different beliefs, but we all have one thing in common.  And that's a love of France.
Wouldn't it be nice if we go all go on a cruise together, if only down the Seine?  Now there's a thought.
January 2011
(c) Paris New Media, LLC
Readers are constantly asking me for authentic and out of the ordinary experiences when they come to Paris. Experience Paris – our newest travel partner – can arrange unique experiences in Paris and throughout France. When you contact Larry, please say, "Karen sent you" and use the code BJ001.
Leave a reply
Your email address will not be published. Required fields are marked *