American Taste for French Wine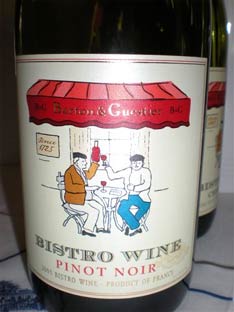 It wasn't so long ago that a 'superior' bottle of wine meant a French wine.  Recently, I was surprised to hear a small town wine shop owner tell me he no longer carries a large selection of the wines of France – "People have quit buying French."  Immediately I thought of the troubling 'freedom fries' movement years ago, but as a longtime Francophile, I hoped the reason wasn't due to political sentiment. Politics aside, it's more likely that the trend my wine merchant noticed is a result of globalization in the wine trade which has opened up countless new choices for ordinary wine drinkers and connoisseurs alike. While visiting the wine region of Bordeaux, I was curious to see how the French wine industry is reacting to increased competition from places like South America and Australia, and what affect it may have on America's thirst for French wine. As part of a 'food and wine' tour I visited several historic wineries expecting to immerse myself in la France profonde and all things French. I was both surprised and pleased to discover some interesting American connections to the French wine industry. At Chateau Haut-Brion, the oldest of the first growth wineries, Thomas Jefferson's portrait hangs prominently in the elegant stone foyer.  Jefferson, known for his love of French wine, declared Haut-Brion's powerful Cabernet and Merlot blend to be one of his favorites during his travels to France as U.S. ambassador (1785-1789).  He identified Haut-Brion and three other chateaux (Margaux, La Tour Segur and Lafite) as vineyards of prime quality and was credited with outlining the Premier Grand Cru wines in Bordeaux's official classification of 1855. For the last 70 years, Haut-Brion has been owned by an American family. New York financier Clarence Dillon bought the estate in 1937; his granddaughter and great grandson manage the winery today. Haut-Brion is a striking blend of the old and new world as a result of multiple renovations to the 16th century estate carried out by the Dillons.  "A mix of history and modernity," our tour guide described it. She showed us the sterile vatroom with state-of-the-art steel tanks, the chemical lab, the cooperage (where oak barrels are fabricated) and finally the cave.  Only the lingering smell of aging wine gives a sense of antiquity in the gentrified, controlled environment of tidily stacked barrels, tiled walkways and warmly lit chandeliers. The influence of American industrial efficiency blends seamlessly with longstanding winemaking traditions at Haut-Brion. My tour group found a more informal atmosphere at Chateau Magnol, a sprawling manor owned by Barton and Guestier, France's largest and oldest wine distributor. We lingered in the peaceful gardens and sunny parlor before taking in a cooking class and then tasting a selection of B&G's newer wines. While we savored aromas and sampled varietals from different grape-growing regions of France, our host explained the taste preferences recognizable in different countries and cultures, and that B&G has begun to market specific varietals accordingly. Their new Pinot Noir and Chardonnay Bistro Wines are available in the U.S. and reminiscent of California-style branding with creative, artsy labels. I thought I had truly found the heart of France when we arrived at the boutique winery of Monsieur Michel Gracia, who represents the other end of the spectrum from the Grand Cru vintners. Referred to as a garagiste, Gracia makes wine in the 16th century building that was once his father's garage at the end of a cobblestone alley in St. Emilion.  He welcomed us with open arms and passionately explained how he and his two daughters, trained oenologists, hand-pick grapes on his five-hectare vineyard. Its crazy, ("c'est fou!") he gestures, but the result of this meticulous process along with "le terroir" – the climate, soil and the entire ecosystem – is the essence of his distinctive wine. Until recently, Gracia's wine and that of other garagistes went largely unnoticed. Over the last decade, American wine critic Robert Parker (The Wine Advocate) and distributor Jeffery Davies have rocked the wine world with their interest in the little guys whose artisanal techniques and limited yields have produced wines with qualities that Parker likes. Describing them as "unctuous, full bodied, opulent, fleshy, perfumed with fruit and possessing hedonistic qualities," Parker is known for judging wine without regard for historical classification. In addition to causing a stir among the pedigreed established set of vintners, the influence of these American gurus has led to strong pricing and exporting of the lesser known wines to the U.S. and other countries. The Gracia vineyard, achieving several years of high (90++) Parker scores, now exports 85 percent of production, partly through three U.S. importers.  When asked how he felt about the Parker ratings, Gracia excitedly threw his hands in the air, spilling a glass of wine he had poured exclaiming, "Mais oui, j'adore Robert Parker!" Gracia is not alone; several small winemakers have benefited from Parker's ratings. Some of the older guys' vineyards are beginning to turn over he said, citing a fellow garagiste's recent sale of his hectares to California wine giant Kendall-Jackson. Surprisingly, this is not viewed as a threat; Gracia sees the transition as an opportunity for cooperative learning, particularly with regard to developing new marketing channels. The French don't venture far from tradition when it comes to their grapes, but it's apparent that global influences have spurred wine producers large and small toward new competitive strategies and business alliances. If Robert Parker's influence is an indicator, then it appears that French winemakers are tuned in to American tastes and the…
SUBSCRIBE
ALREADY SUBSCRIBED?
BECOME A BONJOUR PARIS MEMBER

Gain full access to our collection of over 5,000 articles and bring the City of Light into your life. Just 60 USD per year.

Find out why you should become a member here.

Sign in

Fill in your credentials below.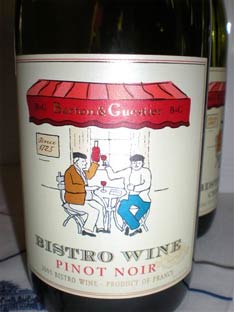 It wasn't so long ago that a 'superior' bottle of wine meant a French wine.  Recently, I was surprised to hear a small town wine shop owner tell me he no longer carries a large selection of the wines of France – "People have quit buying French."  Immediately I thought of the troubling 'freedom fries' movement years ago, but as a longtime Francophile, I hoped the reason wasn't due to political sentiment.
Politics aside, it's more likely that the trend my wine merchant noticed is a result of globalization in the wine trade which has opened up countless new choices for ordinary wine drinkers and connoisseurs alike. While visiting the wine region of Bordeaux, I was curious to see how the French wine industry is reacting to increased competition from places like South America and Australia, and what affect it may have on America's thirst for French wine.
As part of a 'food and wine' tour I visited several historic wineries expecting to immerse myself in la France profonde and all things French. I was both surprised and pleased to discover some interesting American connections to the French wine industry.
At Chateau Haut-Brion, the oldest of the first growth wineries, Thomas Jefferson's portrait hangs prominently in the elegant stone foyer.  Jefferson, known for his love of French wine, declared Haut-Brion's powerful Cabernet and Merlot blend to be one of his favorites during his travels to France as U.S. ambassador (1785-1789).  He identified Haut-Brion and three other chateaux (Margaux, La Tour Segur and Lafite) as vineyards of prime quality and was credited with outlining the Premier Grand Cru wines in Bordeaux's official classification of 1855.
For the last 70 years, Haut-Brion has been owned by an American family. New York financier Clarence Dillon bought the estate in 1937; his granddaughter and great grandson manage the winery today. Haut-Brion is a striking blend of the old and new world as a result of multiple renovations to the 16th century estate carried out by the Dillons.  "A mix of history and modernity," our tour guide described it. She showed us the sterile vatroom with state-of-the-art steel tanks, the chemical lab, the cooperage (where oak barrels are fabricated) and finally the cave.  Only the lingering smell of aging wine gives a sense of antiquity in the gentrified, controlled environment of tidily stacked barrels, tiled walkways and warmly lit chandeliers. The influence of American industrial efficiency blends seamlessly with longstanding winemaking traditions at Haut-Brion.
My tour group found a more informal atmosphere at Chateau Magnol, a sprawling manor owned by Barton and Guestier, France's largest and oldest wine distributor. We lingered in the peaceful gardens and sunny parlor before taking in a cooking class and then tasting a selection of B&G's newer wines. While we savored aromas and sampled varietals from different grape-growing regions of France, our host explained the taste preferences recognizable in different countries and cultures, and that B&G has begun to market specific varietals accordingly. Their new Pinot Noir and Chardonnay Bistro Wines are available in the U.S. and reminiscent of California-style branding with creative, artsy labels.
I thought I had truly found the heart of France when we arrived at the boutique winery of Monsieur Michel Gracia, who represents the other end of the spectrum from the Grand Cru vintners. Referred to as a garagiste, Gracia makes wine in the 16th century building that was once his father's garage at the end of a cobblestone alley in St. Emilion.  He welcomed us with open arms and passionately explained how he and his two daughters, trained oenologists, hand-pick grapes on his five-hectare vineyard. Its crazy, ("c'est fou!") he gestures, but the result of this meticulous process along with "le terroir" – the climate, soil and the entire ecosystem – is the essence of his distinctive wine.
Until recently, Gracia's wine and that of other garagistes went largely unnoticed. Over the last decade, American wine critic Robert Parker (The Wine Advocate) and distributor Jeffery Davies have rocked the wine world with their interest in the little guys whose artisanal techniques and limited yields have produced wines with qualities that Parker likes. Describing them as "unctuous, full bodied, opulent, fleshy, perfumed with fruit and possessing hedonistic qualities," Parker is known for judging wine without regard for historical classification.
In addition to causing a stir among the pedigreed established set of vintners, the influence of these American gurus has led to strong pricing and exporting of the lesser known wines to the U.S. and other countries. The Gracia vineyard, achieving several years of high (90++) Parker scores, now exports 85 percent of production, partly through three U.S. importers.  When asked how he felt about the Parker ratings, Gracia excitedly threw his hands in the air, spilling a glass of wine he had poured exclaiming, "Mais oui, j'adore Robert Parker!"
Gracia is not alone; several small winemakers have benefited from Parker's ratings. Some of the older guys' vineyards are beginning to turn over he said, citing a fellow garagiste's recent sale of his hectares to California wine giant Kendall-Jackson. Surprisingly, this is not viewed as a threat; Gracia sees the transition as an opportunity for cooperative learning, particularly with regard to developing new marketing channels.
The French don't venture far from tradition when it comes to their grapes, but it's apparent that global influences have spurred wine producers large and small toward new competitive strategies and business alliances. If Robert Parker's influence is an indicator, then it appears that French winemakers are tuned in to American tastes and the relationship between our wine cultures is strong. No doubt palates are expanding, but there's always a taste for French wine.
---
---