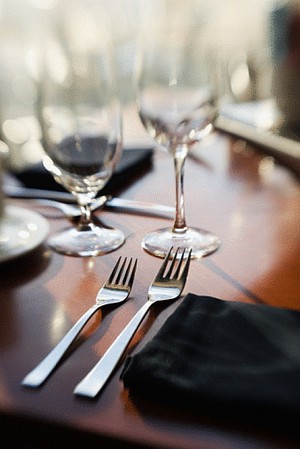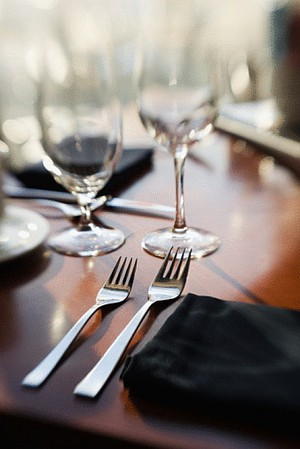 When will it ever end? It appears to be the mode on the Parisian food scene. There are new bistrots opening that throw a glance in the rear view mirror while looking straight ahead.  I realize that the names – Hier and Aujourd'hui in the 17th and Le 122: Bistrot d'Hier et Aujourd'hui in the 7th – have already been taken. But just recently I ran into another.
But first what do I mean about a bistro or resto of yesterday, today and tomorrow?  Well, Jadis is an example of a spin on food, taking old recipes and using modern products and equipment to produce interesting results.  And Ze Kitchen Galerie is forever blazing a trail ahead, always pushing and innovating without going too far.  But it also nice to see folks mixing up old school/old boy stuff with newer ingredients and newer ideas.  Places like Le 122, l'Assiette & Bouchon, Chez Grenouille, etc.
At Le P'tit Caillou in the 8th, they've clearly found a loyal clientele and are packing 'em in.  And with a formula, in the menu design not menu price meaning, that seems very successful.
Thus they have light stuff such as cucumber salad, long cod, daurade and fromage blanc as well as heftier fare such as gizzard salad, terrines, a knuckle of lamb aka mutton and chocolate cake.
Thus I was able to satisfy both urgings with a sautéed foie gras lobe on top a mound of sliced red apples followed by veal kidneys with a futuristic glass-full of mashed potatoes.
Where to go for the food of yesterday, today and tomorrow:
Le P'tit Caillou
2 rue Maleville in the 8th (Metro: Miromesnil)
T: 01.45.63.20.87
Closed weekends and Monday nights
Lunch formulas at 22 and 25, a la carte 41-51 €.
©by John Talbott 2010
If you're coming to France (or for that matter anywhere) you can reserve your hotel here. To rent a car, Bonjour Paris recommends Auto Europe.
Please register HERE if you need a free Bonjour Paris user name and password and post comments.  I suspect there will be more than a few.
Leave a reply
Your email address will not be published. Required fields are marked *