A New Medoc Classification: Crus Artisans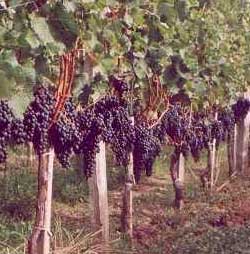 This month wine lovers on a budget got some welcome news from France. The French Government has approved a new classification of wines, recognizing quality production at the lower end of the retail price scale, and has just announced the results. It is particularly welcome, for the region involved, the Medoc, is best known for the classification of its highest priced quality wines. Now, there are three quality designations, and consumers have a much wider range of choice and price than existed previously. The Medoc region north of Bordeaux, a narrow peninsula some 50 miles long, lies between the Gironde River and the Atlantic Ocean. It is the site of probably the world's most famous wine classification, that of 1855, which still flourishes today. That listing dominates perceptions as well, so that when wine lovers think of the Medoc, the 60 famous wines of that classification (61, including Haut Brion of the neighboring Graves) are usually what come to mind. And yet, those famous wines do not constitute the entire Medoc wine production. They are not even, at 20% of the total, a majority of the wines produced there. And that list, as a practical matter, will never be revised. The majority of wines of the Medoc are crus bourgeois. They are produced in each of the eight appellations of the region. Usually they are far less expensive than their classified growth neighbors, and the best of them in good years can rival a number of those more more expensive bottles. In June, 2003 the Chambre de Commerce et d'Industrie  announced a reclassification of the cru bourgeois wines of the Medoc  Formerly, 341 chateau wines had been entitled to the classification. According to the reclassification, the number was cut rather sharply, to 242.  According to the 2003 announcement, three grades of cru bourgeois  are recognized. The highest, cru bourgeois exceptionnel, was awarded to just nine chateaux. There are now also 83 cru bourgeois superieurs, and 150 crus bourgeois.  In January, 2006, a new classification was announced, listing 44 crus artisans  of the Medoc. This is a traditional product, and 343 crus artisans, virtually the same total as the crus bourgeois before the 2003 classification, have been listed as producing wine in the Medoc. Clearly their production was small scale, for they accounted for just 16% of the Medoc's  total wine production, whereas the same number of crus bourgeois had accounted for 53%, while the 60 properties of the 1855 Classification produced 20%. (The balance is generic wine produced by wine cooperatives.) Then, in 1994, the EEC recognized the crus artisans as a separate classification. That raised the
possibility of formal recognition by French authorities. Taking the opportunity, France in 2002  decided to test these wines, raising the possibility of a new, separate classification. Eleven wine authorities formed a jury, and the 1998, 1999, 2000 and 2001 vintages were evaluated, along with field trips and, I am sure, more wine was tasted and meals consumed. At the same time, the relative furor raised by owners of crus bourgeois that had been left out of that 2003 classification made the jurors check and doublecheck their conclusions. Finally, on January 11, 2006, the results were publicly announced. There are 44  recognized crus artisans, and they may be so designated beginning with the 2005 vintage. They are small producers, with a grand total of just 340 hectares (some 748 acres) in production. Geography was clearly a consideration for the jurors, for like the crus bourgeois, the 44 recognized wines come from each of the eight recognized Medoc jurisdictions (Medoc, Haut Medoc, Listrac, Moulis, Margaux, Saint Julien, Pauillac, Saint Estephe). These wines are hardly household names, and that is what the new classification seeks to correct. At 6-10 euros per bottle ($7-12), they are very affordable, and roughly half the price of most crus bourgeois. (The 1855 Classification is another matter, with prices ranging from Friday Night Splurge to Second Mortgage.) They will all be marked with the vintage and AOC, plus the Cru Artisan designation and their place of origin. Here, at random, are eight of these wines, one for each jurisdiction: Chateau Les Graves de Loirac (Medoc); Chateau Vieux Gabarey (Haut Medoc); Chateau Gobinaud (Listrac); Chateau Lagorce Bernadas (Moulis); Chateau Des Trois Chardons (Margaux); Chateau Capdet (Saint Julien); Chateau Behere (Pauillac); Chateau La Peyre (Saint Estephe). Some of these wines from the 2005 vintage may reach your wine retailer by the end of the year. Meanwhile, it wouldn't hurt to let him or her know that you have heard of them, and would like to try them. And then, please let us know which ones you have tried, and how you liked them. We'll look forward to hearing from you.             Wines Of The Month This is the first appearance of a new feature for this monthly column. From time to time I will write about new wines tasted during the month. I liked them, or I did not, and you will know why. For those who are so inclined, add your own comments. It will be fun comparing notes. The first featured wines are the new Clarendelle line from Chateau Haut Brion. The name is a salute to Clarence Dillon, the American who bought Chateau Haut Brion in 1934, and whose family now maintains Chateau Haut Brion and Chateau La Mission Haut Brion, as well as those two superb Bordeaux white wines, Haut Brion Blanc and LaVille Haut Brion. First, the tasting. We enjoyed a Clarendelle red vintage 2003 with a Cornish game hen dinner with berry sauce and wild rice. It was a fine combination. The wine, a traditional Graves blend of cabernet sauvignon, merlot and cabernet franc grapes, was mellow and full of flavor, largely black cherry, I thought. Although quite young, the tannins were not particularly assertive. Whether that spoke of a predominant merlot blend, or just to the extremely hot 2003…
SUBSCRIBE
ALREADY SUBSCRIBED?
BECOME A BONJOUR PARIS MEMBER

Gain full access to our collection of over 5,000 articles and bring the City of Light into your life. Just $60 a year.

Find out why you should become a member here.

Sign in

Fill in your credentials below.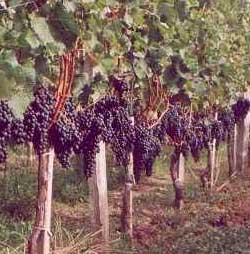 This month wine lovers on a budget got some welcome news from France. The French Government has approved a new classification of wines, recognizing quality production at the lower end of the retail price scale, and has just announced the results. It is particularly welcome, for the region involved, the Medoc, is best known for the classification of its highest priced quality wines. Now, there are three quality designations, and consumers have a much wider range of choice and price than existed previously.
The Medoc region north of Bordeaux, a narrow peninsula some 50 miles long, lies between the Gironde River and the Atlantic Ocean. It is the site of probably the world's most famous wine classification, that of 1855, which still flourishes today. That listing dominates perceptions as well, so that when wine lovers think of the Medoc, the 60 famous wines of that classification (61, including Haut Brion of the neighboring Graves) are usually what come to mind. And yet, those famous wines do not constitute the entire Medoc wine production. They are not even, at 20% of the total, a majority of the wines produced there. And that list, as a practical matter, will never be revised.
The majority of wines of the Medoc are crus bourgeois. They are produced in each of the eight appellations of the region. Usually they are far less expensive than their classified growth neighbors, and the best of them in good years can rival a number of those more more expensive bottles.
In June, 2003 the Chambre de Commerce et d'Industrie  announced a reclassification of the cru bourgeois wines of the Medoc  Formerly, 341 chateau wines had been entitled to the classification. According to the reclassification, the number was cut rather sharply, to 242.  According to the 2003 announcement, three grades of cru bourgeois  are recognized. The highest, cru bourgeois exceptionnel, was awarded to just nine chateaux. There are now also 83 cru bourgeois superieurs, and 150 crus bourgeois. 
In January, 2006, a new classification was announced, listing 44 crus artisans  of the Medoc. This is a traditional product, and 343 crus artisans, virtually the same total as the crus bourgeois before the 2003 classification, have been listed as producing wine in the Medoc. Clearly their production was small scale, for they accounted for just 16% of the Medoc's  total wine production, whereas the same number of crus bourgeois had accounted for 53%, while the 60 properties of the 1855 Classification produced 20%. (The balance is generic wine produced by wine cooperatives.) Then, in 1994, the EEC recognized the crus artisans as a separate classification. That raised the
possibility of formal recognition by French authorities.
Taking the opportunity, France in 2002  decided to test these wines, raising the possibility of a new, separate classification. Eleven wine authorities formed a jury, and the 1998, 1999, 2000 and 2001 vintages were evaluated, along with field trips and, I am sure, more wine was tasted and meals consumed. At the same time, the relative furor raised by owners of crus bourgeois that had been left out of that 2003 classification made the jurors check and doublecheck their conclusions.
Finally, on January 11, 2006, the results were publicly announced. There are 44  recognized crus artisans, and they may be so designated beginning with the 2005 vintage. They are small producers, with a grand total of just 340 hectares (some 748 acres) in production. Geography was clearly a consideration for the jurors, for like the crus bourgeois, the 44 recognized wines come from each of the eight recognized Medoc jurisdictions (Medoc, Haut Medoc, Listrac, Moulis, Margaux, Saint Julien, Pauillac, Saint Estephe).
These wines are hardly household names, and that is what the new classification seeks to correct. At 6-10 euros per bottle ($7-12), they are very affordable, and roughly half the price of most crus bourgeois. (The 1855 Classification is another matter, with prices ranging from Friday Night Splurge to Second Mortgage.) They will all be marked with the vintage and AOC, plus the Cru Artisan designation and their place of origin. Here, at random, are eight of these wines, one for each jurisdiction: Chateau Les Graves de Loirac (Medoc); Chateau Vieux Gabarey (Haut Medoc); Chateau Gobinaud (Listrac); Chateau Lagorce Bernadas (Moulis); Chateau Des Trois Chardons (Margaux); Chateau Capdet (Saint Julien); Chateau Behere (Pauillac); Chateau La Peyre (Saint Estephe).
Some of these wines from the 2005 vintage may reach your wine retailer by the end of the year. Meanwhile, it wouldn't hurt to let him or her know that you have heard of them, and would like to try them. And then, please let us know which ones you have tried, and how you liked them. We'll look forward to hearing from you.
            Wines Of The Month
This is the first appearance of a new feature for this monthly column. From time to time I will write about new wines tasted during the month. I liked them, or I did not, and you will know why. For those who are so inclined, add your own comments. It will be fun comparing notes.
The first featured wines are the new Clarendelle line from Chateau Haut Brion. The name is a salute to Clarence Dillon, the American who bought Chateau Haut Brion in 1934, and whose family now maintains Chateau Haut Brion and Chateau La Mission Haut Brion, as well as those two superb Bordeaux white wines, Haut Brion Blanc and LaVille Haut Brion.
First, the tasting. We enjoyed a Clarendelle red vintage 2003 with a Cornish game hen dinner with berry sauce and wild rice. It was a fine combination. The wine, a traditional Graves blend of cabernet sauvignon, merlot and cabernet franc grapes, was mellow and full of flavor, largely black cherry, I thought. Although quite young, the tannins were not particularly assertive. Whether that spoke of a predominant merlot blend, or just to the extremely hot 2003 summer, which broke century old records in Bordeaux, I cannot say. It will be interesting to compare this wine with future vintages.
But this one was a stunner. There was so much fruit that in a blind tasting, I would have taken it for a fine Pomerol, perhaps a La Fleur Petrus of a good year. I would like to know what vineyards furnished the grapes. Pending that, I happily recommend this fine wine, at a suggested retail price of $25-$30. It is Haut Brion quality for a reasonable outlay.
We also enjoyed the Clarendelle white wine, vintage 2004, serving it with an Eastern Shore specialty, homemade broiled Chesapeake crabcakes. The wine, reflecting the Bordeaux traditional blend of sauvignon blanc and semillon grapes, was crisp and clear, palate cleansing with a touch of citrus. It just stopped conversation while we enjoyed it. Preferably, it should be aged for a few years. I do not have a suggested retail price for this wine.
The Charendelle line will include a sweet, late harvest wine, and a rose. I look forward to both, and particularly the latter. From a sideline just a few years ago, Bordeaux is now producing increasing quantities of rose wines. There is some history here. It is said that the British term "claret" for Bordeaux wines goes back several centuries when they were called "clairet" by the French, and were much lighter wines than they are now, perhaps resembling rose wines today. Be that as it may, as elsewhere in France, the trick now is not to find rose wines, but to to find good ones, clear and refreshing and pleasant to drink. Let's hope that Clarendelle rose wine will supply that need.
---
---